Royal Biographer Slams Prince Harry and Meghan Markle's Behavior: Why They're 'Spoilt Defiant Teenagers'
Meghan, Duchess of Sussex and Prince Harry's decision to leave the royal family was a big step for the couple but one they felt was necessary given the constant barrage of public and media scrutiny. One royal expert believes that the couple acted as "spoilt defiant teenagers" with their exit plan, however.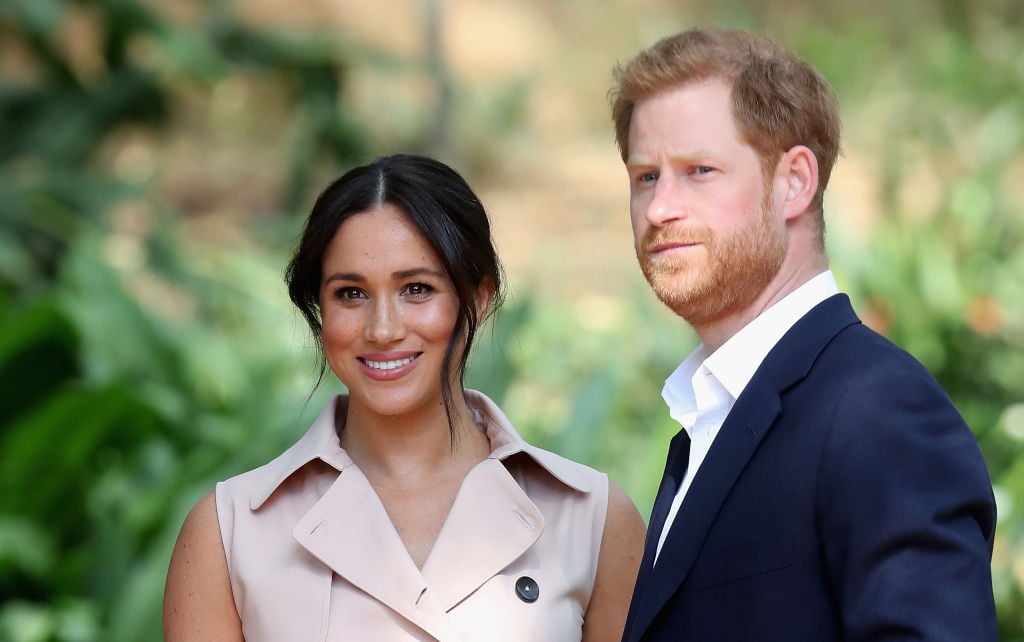 They thanked their followers before making their final exit
Before they officially left their royal duties, the Sussexes used their Instagram account to share their gratitude for the support they've received over the years.
"As we all find the part we are to play in this global shift and changing of habits, we are focusing this new chapter to understand how we can best contribute," they wrote in their post. "While you may not see us here, the work continues."

They continued, "Thank you to this community — for the support, the inspiration and the shared commitment to the good in the world. We look forward to reconnecting with you soon. You've been great!"
Royal biographer blasts the couple for their behavior
Royal biographer Angela Levin had some strong opinions about the way that Prince Harry seemed to have changed and how the couple's behavior has been "self-centered."
"Their choice of priorities smacks more of spoilt defiant teenagers than adults in their mid and late thirties," Levin wrote in a Tatler piece. "I see a Harry who has turned sour, callous even and is obviously stressed. Although I barely recognize him I still believe that internally he is tearing himself into shreds about leaving his family, his country and his military connections."
"Perhaps he copes by focusing on his resentment at allegedly being sidelined by his family," she noted.
Levin compared current-day Prince Harry to how he was when she accompanied him on engagements to research him for his biography in 2017. The biographer called him "charismatic, intuitive and quick-witted but also restless and troubled."
She added, "It is profoundly sad but true that with each week that passes Harry and Meghan's behavior is becoming increasingly self-centered."
Levin further explained that she hoped the Sussexes would be "gracious and dignified" as they exited but instead they quit and moved to Los Angeles during a very uncertain time.
Prince Harry never wanted the celebrity lifestyle
Levin shared that "it would have been inconceivable for the Harry I met to quit a Commonwealth country and move even further away from his family in the midst of an emotional, royal and national crisis."
With his father testing positive for coronavirus and his grandmother and grandfather self-isolating amid this global pandemic, the biographer noted that "a huge responsibility now lies on Prince William's shoulders — a brother he told me he had 'a duty to support' and 'would always be there for him.'"
The biographer also shed some light on Prince Harry's previous thoughts on the celebrity world, "something Harry never wanted," she shared. "He told me: 'We (William and Harry) don't want to be just a bunch of celebrities but instead use our role for good.'"
Oh how times have changed. Their move to Hollywood seems quite a departure from his previous stance on celebrities.