Royal Expert Cautions That a Prince Harry and Meghan Markle Tell-All Interview 'Would Go Down so Badly'
Since Prince Harry and Meghan, Duchess of Sussex exited the royal family, it's been rumored that the one or both of them would do a post-exit tell-all interview. Numerous reports of an interview swirled after Prince Harry and Meghan announced their plan to step back from their royal duties, with rumors that they were in discussions to sit down with Oprah and Ellen DeGeneres to share their story.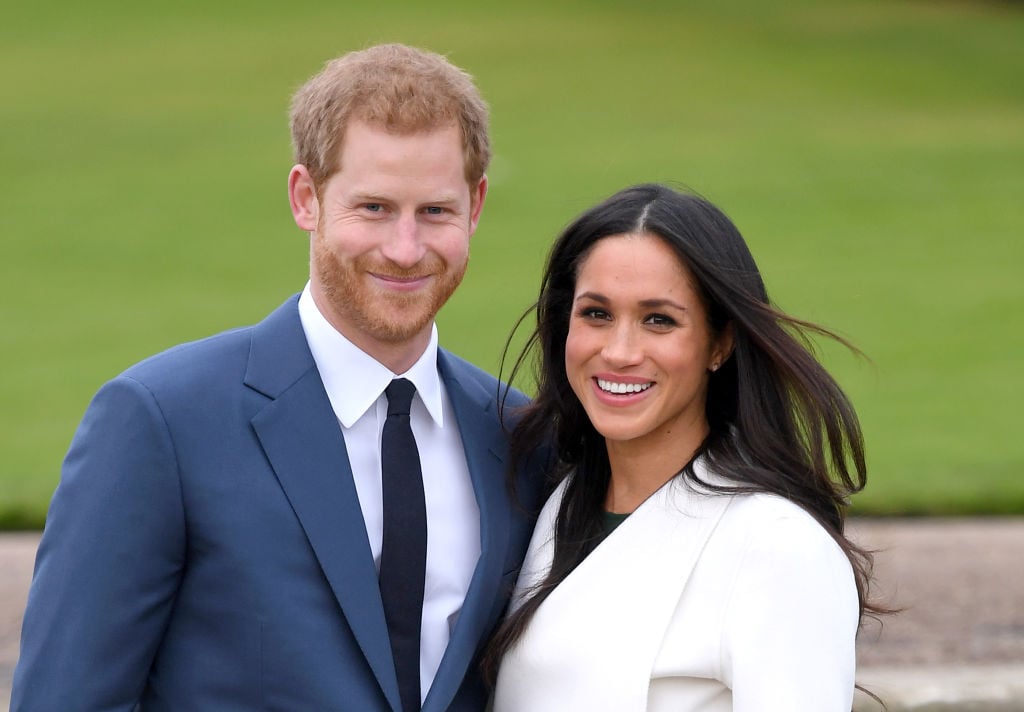 Prince Harry and Meghan reportedly could earn $1 million for an interview
The Daily Star reported on the rumored tell-all interview, with insiders sharing that Oprah was the top pick. "Sources close to the Duchess revealed Oprah Winfrey is a favorite to quiz Meghan on her bombshell exit with Harry from 'the Firm,' the Daily Star noted (via Page Six).
Further, a source told Daily Star that Meghan wanted to "allow cameras to film their home and family life, and Harry is said to be giving 'serious consideration' to the proposal."
"Meghan wants to donate all the money to charity — probably the NHS after the incredible efforts of all the frontline workers," the source noted.
The insider added, "When she was part of the Royal Family, it would have been unthinkable for her to do a solo interview with anyone about her life and how being a princess has changed her world. But now she's very much her own boss and it has put her under pressure feeling that the public have lost their 'love' for her and Harry ­after they took the big step of­ ­going on their own."
Expert cautions them not to do an interview
Not everyone thinks that the Sussexes telling all in an interview is the right move for the couple, however, despite the paycheck. Royal expert Angela Mollard shared her thoughts on the matter during the Royals podcast and believes that an interview "would go down so badly."
"Common sense tells me that this isn't the right thing for them to do," Mollard shared during the podcast. "It's been touted they would be paid $1 million, which doesn't seem a lot, really. I know it does seem a lot, but for an interview of that magnitude…"
She continued, "If they were to sit down with Oprah, or the like… because Meghan is friends with Oprah… and to speak at all in any detail about the royal family and to do an interview, it would have to have some elements of that, about what that was like."
"It would be car crash Prince Andrew-style interview, part two," she added.
She compared the interview to Princess Diana's tell-all
The concern is illustrated when comparing it to Princess Diana's interview with Martin Bashir. "You have to presume that Meghan would be coming at it from the perspective of Diana's interview. That kind of 'I was a victim' style," Mollard shared.
She added, "I don't know if she would do it that way but if she did, she would be absolutely hammered because while the public had affection for Diana because of the three in the marriage scenario with Charles and Camilla, I don't think there is that depth of affection for Meghan. She was in the royal family for a blink before she was out of it."
"That lack of staying power juxtaposed against what the queen's doing, what William and Kate are doing, what Charles and Camilla are doing… I think anything that they said in an interview would go down so badly," Mollard noted.