Royal Family Name Rules Prince Harry and Meghan Markle Will Have to Follow When Naming Their Baby
Choosing a name for your first born can be quite the challenge. Add in the fact that they are an heir to the British royal throne and that's a lot of pressure. And while it will be some time before we find out Prince Harry and Meghan Markle's baby's name, we can't help but wonder what the new prince or princess's name will be. But, before the Duke and Duchess of Sussex can decide on a name, they must brush up on the royal family name rules.
Curious to know what the royal baby naming protocol is? We take a closer look at all the royal family rules Meghan Markle and Prince Harry will have to consider when naming their first born (and the rest of their kids), ahead.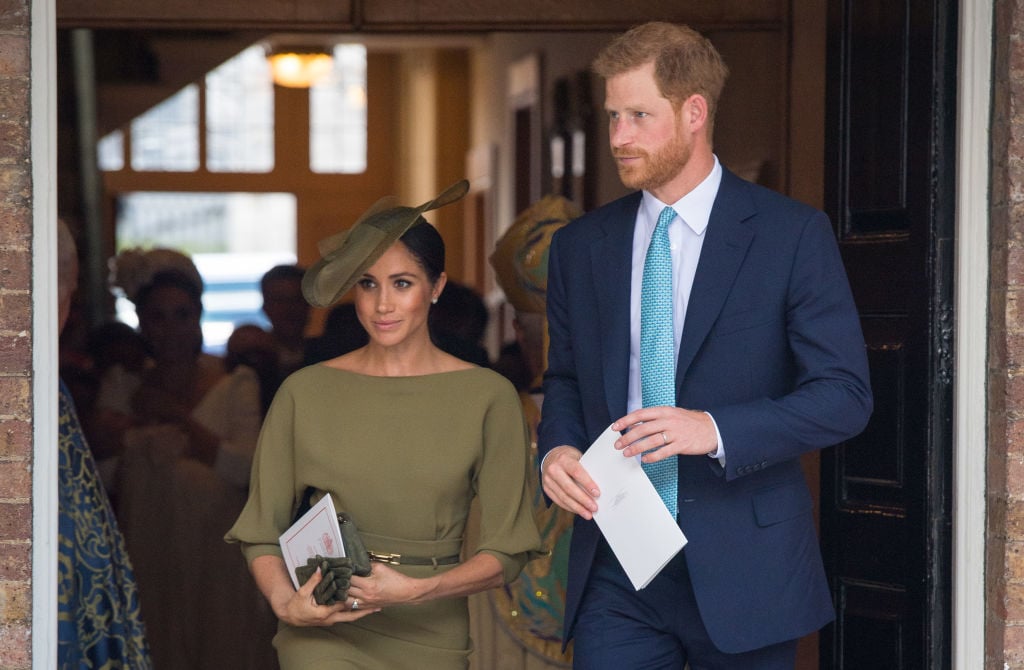 Their baby won't have a surname
The new prince or princess won't receive a surname upon birth. However, should he or she need to use a last name in their lifetime — such as at school — they can choose to go by "Mountbatten-Windsor," the name that distinguishes descendants of Queen Elizabeth II and Prince Philip.
It will receive an HRH title upon birth
His or Her Royal Highness (HRH) titles are ultra-important in the royal family. And, not everyone gets one. That said, the children of full-time royals receive their HRH status upon birth. And, they keep HRH in their title until something changes. For example: When an HRH Princess gets married, she has the option to drop her HRH status.
The official royal title must include 'Sussex'
While the new royal baby won't technically have a last name, their royal title will include something that connects them to their parents. Since Prince Harry and Meghan Markle are the Duke and Duchess of Sussex, their baby will also have "of Sussex" in his or her title. So, you can count on the newest royal being "HRH Prince or Princess [name] of Sussex."
Meghan Markle can't name a daughter after her mom
Despite her close relationship with her mother, Meghan Markle likely won't get to name her daughter after her mom. In the royal family, all heirs to the throne are typically named after a royal family member. That said, there's a chance Meghan Markle could break this royal family rule. After all, it wouldn't be the first time she's gone against the queen's wishes.
When Kate Middleton was pregnant with Prince Louis, many suspected she would break royal family protocol and name him after her brother. However, she stayed in line with tradition and, in the end, chose not to.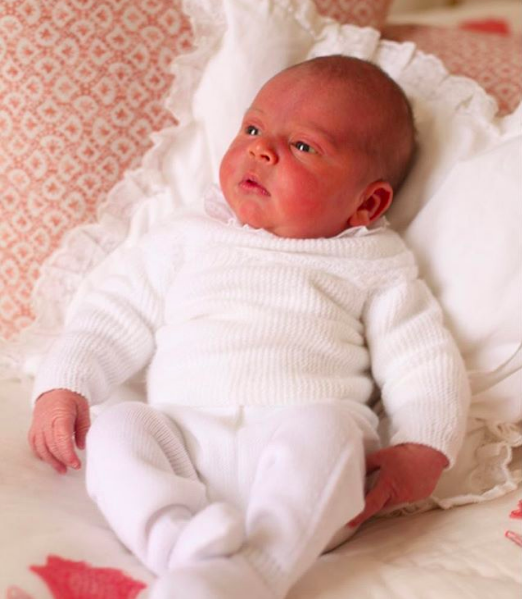 It has to have multiple names
The new royal baby won't have a last name, but it will have multiple middle names. According to tradition, members of the royal family give their sons and daughter two to three (sometimes more) middle names. And, should the royal baby ever become king or queen, they can change their first name to one of their middle names.
They must discuss the name with the queen
The queen has an important role in the royal family and must be included in all family business — including naming a new heir. Before Meghan Markle and Prince Harry can decide on a royal baby name, they must run it by Her Majesty first. And, while it's not a rule that the queen decides on the name, royal couples take her opinion seriously and often incorporate her feedback into their final decision.
First impressions are important
Choosing a royal baby name (or, names) is a big deal. They not only have to be a family name, but also must have a good impression. For example, if Meghan Markle likes a certain royal family name, but the person that held that name had a bad reputation, the queen will probably advise against it.
They have time to decide
Prince Harry and Meghan Markle don't have to give their baby a name upon arrival — they have time to decide. Historically, the palace takes its time to reveal a royal baby's name. Upon Prince Louis' arrival, Kate Middleton and Prince William announced his name one week after his birth date.
No public nicknames
While Meghan Markle and Prince Harry could choose a name based on the potential nickname, they are not allowed to call their child a nickname in public. All members of the royal family — no matter how young — must be addressed by their official royal title.
Check out The Cheat Sheet on Facebook!