Prince William and Kate Middleton Do Not Want Princess Charlotte to Return to School Just Yet, Source Says
The current coronavirus (COVID-19) pandemic has shaken up many people's lives around the world. Even royals like Prince William and Catherine, Duchess of Cambridge, have been impacted. They are currently self-isolating with their children and are taking on new routines such as working from home and homeschooling their young kids.
For some parents, it seems that homeschooling might no longer be necessary as a number of schools are planning on opening up again. However, a source recently revealed that, even if Princess Charlotte's school does open up, the Duke and Duchess of Cambridge might continue to homeschool her instead.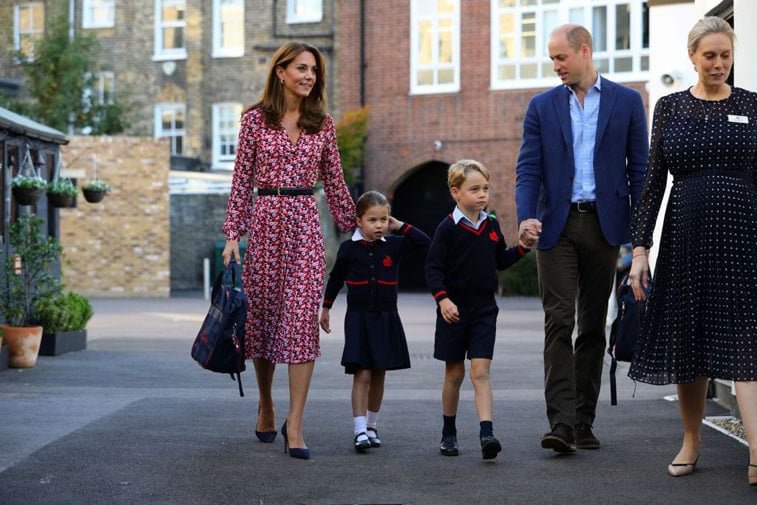 Prince William and Kate Middleton have been quarantining with their children away from London
When the pandemic started taking shape a couple of months ago, William and Kate moved from their primary residence, Kensington Palace in London, to their country estate, Anmer Hall in Norfolk.
The royal couple has been spending their days connecting with family, having virtual meetings with their patronages, and homeschooling their children.
William and Kate also reportedly have been trying to keep their kids on a schedule and helping the two oldest children get through the online lessons posted by their school.
Additionally, the family seems to be spending a lot of time baking, gardening, and hanging out together. A source told Us Weekly: "Kate bakes and decorates cakes with the kids [on] the weekend to keep them entertained. The kitchen is always a complete mess by the end of it, but it's all part of the fun — that's how Kate sees it. They also enjoy gardening together and planting seeds."
Meanwhile, Prince George has been having fun with his younger sister as well. The insider shared that George is "helping Charlotte with her gymnastics and they'll spend hours practicing cartwheels, headstands and other moves together."
Prince George and Princess Charlotte's school might open back up in the summer
RELATED: Kate Middleton Is Not The Most Popular Mom At Prince George And Princess Charlotte's School
The school that George and Charlotte attend is Thomas's Battersea in southwest London. The tuition is reportedly $24,000 a year per student, and that seems to be worth it for a number of families given its description as a "busy, thriving, purposeful school that offers a rich and broad curriculum."
As reported by the Sunday Times, Thomas's Battersea is considering opening back up in the summer. However, the school would only bring back students in "reception, year 1, and year 6." Charlotte is in reception and George is in year 2, so only she could return.
Why Prince William and Kate Middleton do not want Princess Charlotte to return to school just yet
RELATED: Inside Prince William and Kate Middleton's Strict Parenting Rules
Despite the fact that a source reported that William and Kate are "struggling" with homeschooling their children, it does not seem like they are ready to let Charlotte go back to school just yet.
An insider told the Sunday Times: "William and Kate are understood to be eager to keep Prince George, 6, and Charlotte, 5, together, and to maintain their lockdown routine."