Royal Fans Agree On Who Baby Archie Resembles and the Side-by-Side Photos Are Striking
The wait is over. After months of wondering when the world was going to see more of Prince Harry and Meghan Markle's son, Archie Harrison Mountbatten-Windsor, he made his royal tour debut on Wednesday.
The little one's appearance had the internet buzzing because of who he looks just like. Read on to find out what royal fans are saying and see the unbelievable side-by-side photos.
Fans were previously undecided about who Archie looks like
Two days after Archie was born, the Duke and Duchess of Sussex had a small gathering with select media members to introduce their baby to the world. That day though photographers weren't able to capture his face so fans couldn't determine if he looked more like his mother or father.
A few weeks later, Markle and Harry shared a snap of Archie via Instagram but in that pic his face was obscured by his dad's hand. Then in July, the royal couple released photos from the infant's christening and fans were able to see him clearly.
At that time fans were split on which parent he looked more like but noted that he had red hair like Harry. Fast-forward to Wednesday and fans got to see a number of photos and even a video of the youngest royal.
"Thanks Cape Town for another impactful and memorable day! A few more highlights of this very special visit with Archbishop Desmond Tutu," the caption with the video read.
Now everyone seems to be in agreement about who the baby resembles the most.
Fans are in agreement now about who Archie takes after
Royal fans couldn't ignore that baby Archie is the spitting image of Harry and took to social media to discuss just how much they look alike.
"He looks so much like Harry," one Twitter user commented.
"Harry['s] twin," another wrote.
"Cute and it's like Harry x 2," a third fan tweeted.
"Just the image of his lovely daddy," another social media user said.
"So adorable … mini Harry," another person posted.
And you can see the striking resemblance in these side-by-side photos of Prince Harry and his son. Royal fans noted that the images of Archie and his father when he was around that age are almost identical.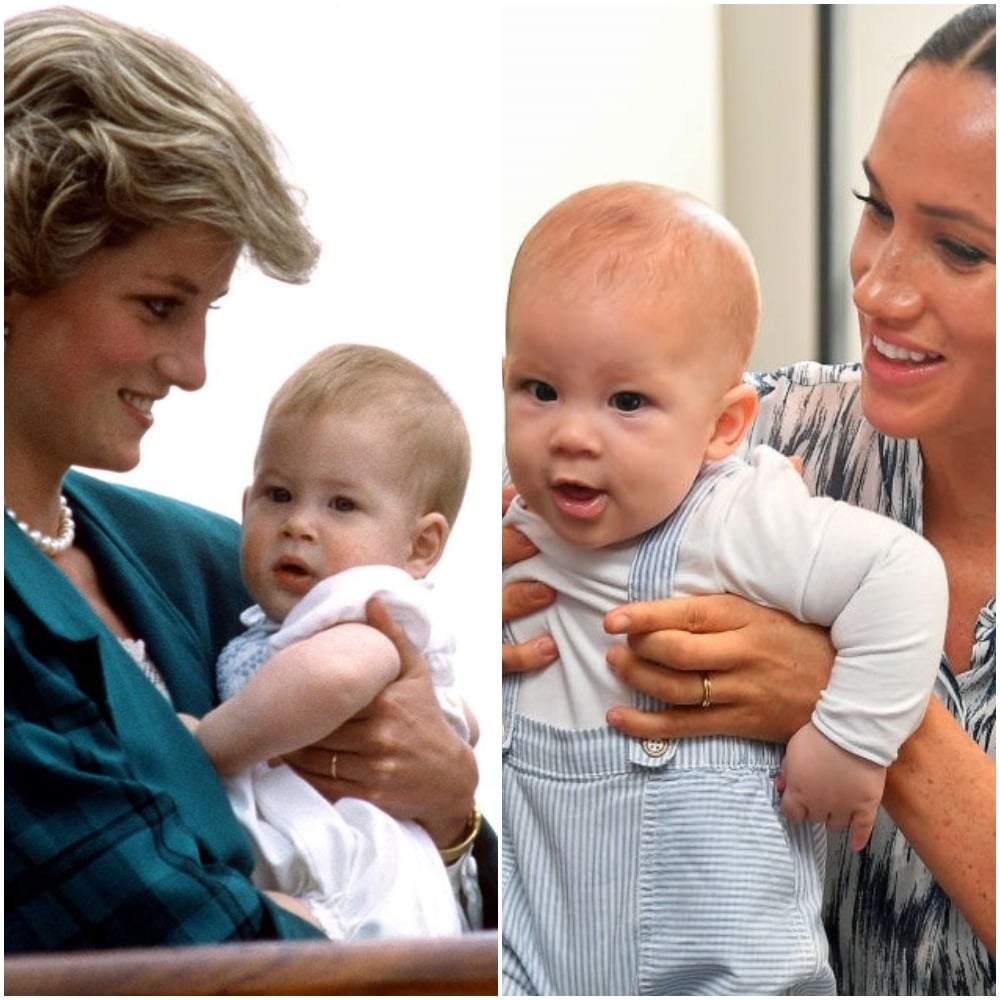 "Safe to say Harry succeeded in cloning himself," one person tweeted.
"It's not the same baby?" another fan joked.
One person commented that after seeing the side-by-side photos most people would think it is the same baby writing, "Thought these pictures were of the same child!!"
"Archie looks so much like #PrinceHarry it's adorable!" another fan added.
The Sussexes will be in South Africa until the beginning of October but fans will just have to wait and see if Archie makes another appearance.
Read more: Prince Harry Was Able to Marry Meghan Markle Because She Didn't Do This 1 Thing in Her Past