Royal Fans Think Prince Harry and Meghan Markle's Relationship Has Changed With Queen Elizabeth After This Strange Move
Last month, Prince Harry revealed that he and Prince William are not on the best of terms these days. However, it seems that Prince William is not the only person in the royal family who has tension with the Duke and Duchess of Sussex.
Prince Harry and Meghan Markle both had good relationships with Queen Elizabeth. Her Majesty has been nothing but supportive of the Duke of Sussex and his new family. She's even reportedly a fan of Duchess Meghan and finds her to be funny.
But things could change for the worse. The queen recently made a move that had fans worried that she's not too pleased with the Duke and Duchess of Sussex. And now, more recently, the Sussexes' latest move is being seen as the couple trying to avoid Her Majesty. Together, the string of events fans convinced that Prince Harry and Meghan Markle's relationship with Queen Elizabeth has changed.
Prince Harry and Meghan Markle are not spending Christmas with the Queen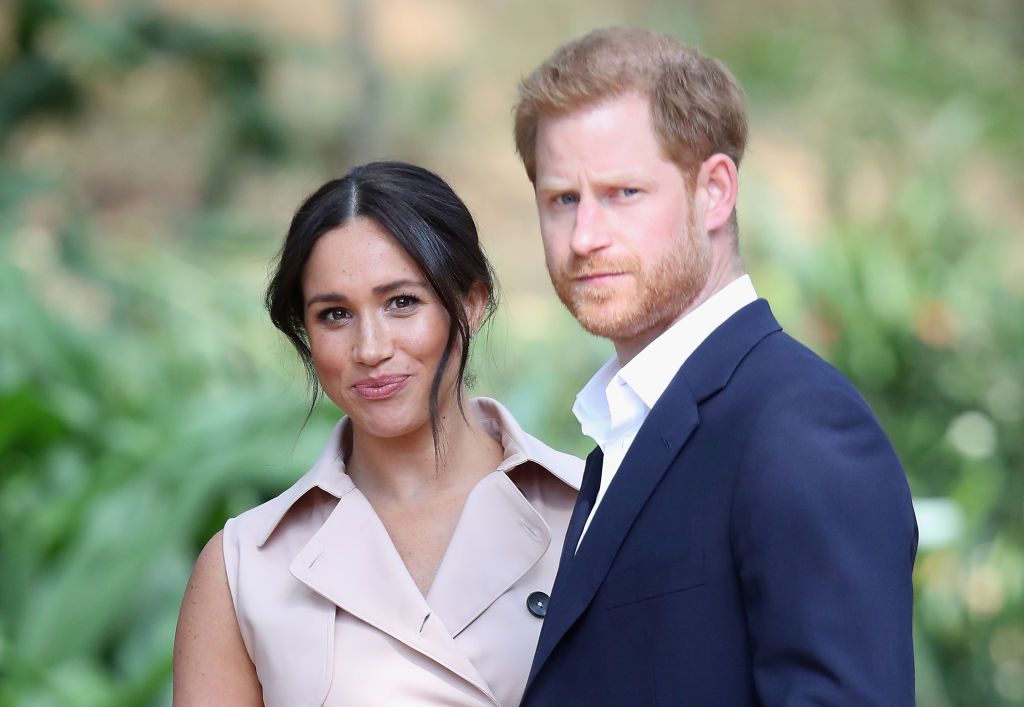 The royal family has a tradition of gathering at Sandringham House for Christmas with Queen Elizabeth. This tradition has been going on since 1988, according to the royal family's official website. Prince Harry did indeed spent most of his holiday seasons at Sandringham, and Markle joined him in 2017 and 2018.
However, it seems that this year, the Duke and Duchess of Sussex will be declining the Queen's invitation and choosing to spend Christmas elsewhere. A representative for the royals shared in a statement: "Having spent the last two Christmases at Sandringham, Their Royal Highnesses will spend the holiday this year, as a new family, with the Duchess' mother Doria Ragland."
According to royal biographer Angela Levin, the Sussexes' decision to not join everyone at Sandringham is also connected to what they revealed in their recent documentary: They are under a lot of stress.
"If your wife feels that she's existing and not living and she's unhappy, and if you are going through a difficult patch as well, I think, perhaps, the last thing you want to do is to go somewhere in the UK which is bleak and cold and will get dark very early with a whole load of family," Levin said. "It's very demanding, it's very regimented over Christmas… I think that Meghan feels very uncomfortable at the moment with the Royal Family."
Prince Harry and Meghan Markle also opted to avoid Balmoral a few months ago
It's important to note that this is not the first time Prince Harry and Markle skipped out on visiting Queen Elizabeth. A few months ago, the couple was supposed to join everyone else at Balmoral Castle in Scotland, where Her Majesty often spends her summer.
However, the Sussexes declined the invitation, saying that their son Archie was too young for the trip. Queen Elizabeth was reportedly "hurt" and "disappointed" by this.
Some people also criticized Prince Harry and Duchess Meghan for allegedly "snubbing" the Queen and acting hypocritically. After the news of their decision to not go to Balmoral came out, Markle made an impromptu trip to New York to see her friend Serena Williams play tennis. A few weeks earlier, the couple also took Archie to Spain and France.
The Queen removed Prince Harry and Meghan Markle's image from her sitting room
Eagle-eyed fans noticed Queen Elizabeth removed an image of the Duke and Duchess of Sussex from her sitting room in Buckingham Palace. Hello! magazine noticed an image of Prince Harry and Duchess Meghan in a May 2018 image picture of Queen Elizabeth and an Australian politician.
In a more recent photograph featuring the queen and a commissioner from Grenada, the image of the duke and duchess is no longer there. The timing, to fans, is suspicious since the image is noticeably missing after Prince Harry and Duchess Meghan took part in an ITV documentary: Harry & Meghan: An African Journey.
Adding fuel to fire is the fact that the image of Prince William and Kate Middleton remains.
Are Prince Harry and Meghan Markle purposely avoiding Queen Elizabeth?
To many onlookers, it feels as if Prince Harry and Markle are trying to avoid Queen Elizabeth and the rest of the royal family. However, of course, we do not know for sure whether this is their real intention or not.
In any case, Levin pointed out that Christmas at Sandringham could be a good chance to bond with family members, especially after everything that happened this past year. However, Prince Harry and Duchess Meghan are now missing out on that precious time.
"It is an opportunity to mend things and that's a shame," Levin said. "I think [Queen Elizabeth will be quite upset, she's very fond of Harry. This is the one occasion where she likes all the family with her. I think she will be upset, but she has a great way of carrying on. She will survive."