Royal Fans Are Loving That Kate Middleton Is Such a Normal Mom
The royal family has been in the news a lot lately and not always for good reasons. Prince William was the subject of a scandalous affair rumor, though those allegations were never proven true. Prince Harry and Meghan Markle are experiencing tons of criticism of their own for their unique approach to working royal life.
But amongst all the vitriol, there's a bright spot that royal fans can't get enough of, and that's the royal children. Prince George, Princess Charlotte, and Prince Louis plus newborn Archie Harrison are helping to keep the public's love of the royal family alive and well. And one of the best parts of watching those kids grow up? Kate Middleton is clearly an excellent mother.
There are so many instances of the Duchess of Cambridge showing off her parenting skills on camera, including the recent cheeky moment with Princess Charlotte that no one can stop talking about.
Princess Charlotte has a spirited personality
All three of Prince William and Kate Middleton's children are adorable, but four-year-old Princess Charlotte has been capturing hearts for years now thanks to her feisty personality. Some royal followers are even comparing her great-grandmother Queen Elizabeth in terms of fearlessness.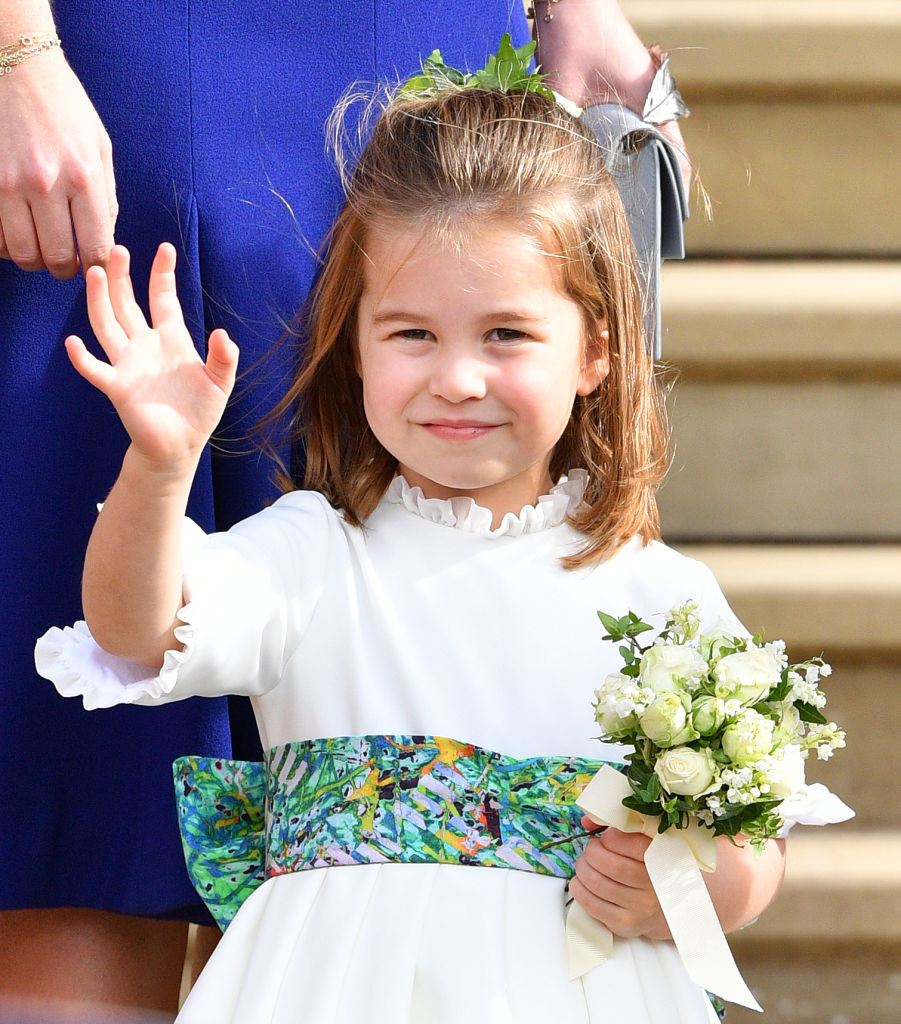 Most recently Princess Charlotte made waves at the King's Cup regatta when she playfully stuck her tongue out at the crowd when her mother encouraged her to wave. Royal followers had two reactions to the stunt: some said Princess Charlotte was so cute acting her age, reminiscent of her uncle Prince Harry at around the same age. Others said it's an indication that she's a spoiled brat.
Kate Middleton proved she's an easygoing mom
Whether Princess Charlotte was being rude or cute all depends on who you ask. But one thing that's not up for debate? Kate Middleton's reaction was absolutely perfect.
Any mother of a four-year-old will tell you that there's no controlling the silly things they do. Most parents have to put up with tantrums in grocery stores, which is stressful enough — now imagine thousands of people watching your kid sticking her tongue out in a cheeky way. But rather than get annoyed or reprimand Princess Charlotte, Kate Middleton has the perfect response when she laughs at the whole thing.
Most people agree that Kate Middleton is a hands-on parent who encourages her kids to have a normal childhood that's free from stress and drama. Her reaction to her daughter's antics proves this is probably true.
She has natural motherly instincts
The Duchess of Cambridge was good with children even before she had kids of her own. There's something about the way she interacts with young people, getting down to their level and looking them in the eye, that makes little kids feel so important and valued.
Fans are always saying how natural Kate Middleton is around her kids, focusing on them rather than playing it up for the cameras. The small moment with Princess Charlotte only reiterates that one of Middleton's best qualities is the ability to laugh at the unexpected —like when your preschooler sticks her tongue out at her fans!