Royal Fans Ruthlessly Ripped Apart Meghan Markle in Her Most Recent Instagram Photo
For those wondering why the Duchess of Sussex hasn't appeared in an Instagram post in several days, it could be because royal fans have absolutely ripped her apart in the last Sussex Royal Instagram post featuring her and Prince Harry. Meghan Markle hasn't had an easy time acclimating to the spotlight since marrying into the royal family, and it's clear that while some people love and adore the duchess, many others are not supporting her.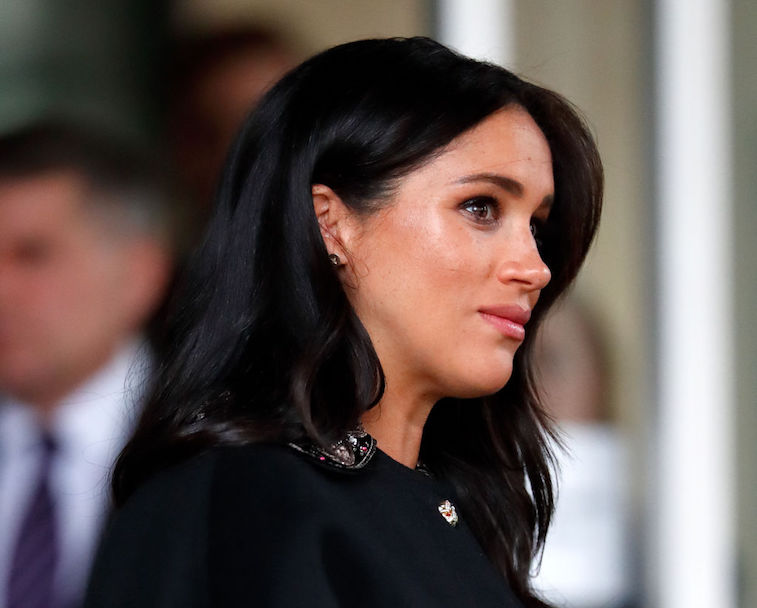 Meghan and Harry recently did an interview to explain they are not OK
While Meghan and Harry were on their Africa trip, the duke and duchess decided to conduct an interview with journalist Tom Bradby, where they expressed how difficult it has been for the two to manage the royal spotlight recently. In the interview, Meghan explained that it has been very difficult being a new mother in the spotlight and admitted that she's not doing well. Harry also spoke about how the negative media toward his wife reminds him of the way the press came after his mother years ago. However, the interview was met with less pity and more backlash than the royal couple probably thought.
Some people have found the duchess' words and actions to be contradictory
Meghan seems to have various causes she feels strongly about, though some of those haven't exactly reflected her actions. Meghan and Harry are both very big into helping the environment and even said they only want to have two children to avoid overpopulation. However, the couple flew on private jets four times in 11 days over the summer, which had fans taking hits at them for their hypocritical actions. Plus, last week, Meghan wore a leather lambskin skirt to a royal engagement, all while having always said she is an animal lover. It once again had people firing shots at her for her contradictory actions. Of course, it's common to like animals and still wear leather, but many people had a problem with it.
Meghan's latest appearance on the Sussex Royal Instagram post received major backlash
Five days ago, Meghan and Harry posted a photo together attending a round table discussion about gender equality. However, what was meant to be an educational post about the duke and duchess' time well spent ended up turning into a roasting session for Meghan. Fans were quick to comment in response to her interview and her outfit choice (the lambskin skirt), and the duchess has not appeared on the couple's Instagram account since.
"Gender equality??? She has taught women to marry a rich and famous white guy and that'll make you rich and famous too," one user commented. "Meghan is an eco warrier [sic] who travels in private jets. She is a vegan who wears leather," another user wrote. "How can an animal lover wear a lambskin leather skirt!! Shame on you Meghan!" someone else wrote. "Meghan, are you 'ok'?" someone asked, sarcastically. The photo received nearly 8,000 comments altogether. In another prior post about the Young One World Summit, people hounded Meghan for seemingly loving the spotlight after claiming its difficulty.
The duchess might have asked to be absent from the couple's royal Instagram
Since that last post five days ago, the Sussex Royal account has seen four new Instagram posts — none of them involving the duchess. It's possible the harsh words from others have convinced Meghan to take a break from social media. Though people can say how they feel, it's important to remember that tearing down anyone with unkind words is never the answer.