Royal Fans Think Prince Harry Needs to Stand Up to Meghan Markle
Prince Harry and Meghan Markle are facing a lot of heat for declining Queen Elizabeth's invitation to spend Christmas at Sandringham. Instead, the Duke and Duchess of Sussex are spending the holidays with Meghan's mother, Doria Ragland, in Los Angeles. With Christmas right around the corner, royal fans believe Harry should stand up to Meghan and keep his family with the royals this year.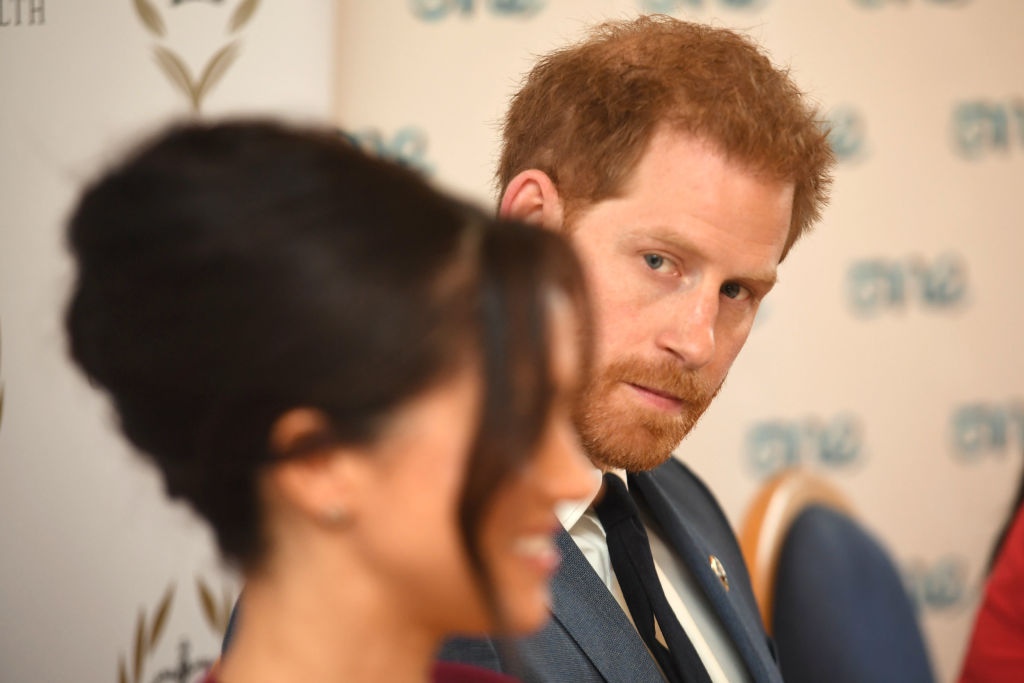 Meghan Markle and Prince Harry skip Christmas with the royal family
Harry and Markle have been very vocal about their issues with the British media in recent weeks. In a new documentary, titled Harry and Meghan: An African Journey, Meghan admitted that she has struggled with the constant media attention.
Harry also confirmed that his relationship with Prince William has hit a few rough patches this year, confirming that the brothers have been feuding.
The interview reportedly blindsided the royal family and has sparked numerous rumors about Harry and Meghan's future as royals. This includes talk that the two might move out of England and settle down somewhere else in the world.
As if their shocking documentary was not bad enough, the couple recently confirmed that they will not be spending Christmas with Queen Elizabeth at Sandringham – and royal watchers believe this is a huge mistake.
Royal fans want Harry to stand up to Meghan
With Harry and Meghan sparking a lot of drama, royal watchers believe the pair should stay in England and spend Christmas with Queen Elizabeth and the rest of the royal family.
According to International Business Times, fans are arguing that Harry and Meghan should enjoy Christmas with the royals because Her Majesty is getting up there in age. At 93 years old, Queen Elizabeth might not be around much longer and who knows how many more Christmases she will enjoy.
Her husband, Prince Philip, is also 98 years old and probably has even fewer holiday seasons left. With that in mind, fans think Harry and Meghan should make the most of the years they have left.
"I am completely flabbergasted and upset that Prince Harry and Meghan Markle will be here in the States for Christmas. This is so wrong of them. Of him! Harry needs to act like a member of this royal family that feeds, clothes, loves, and supports him," Deanna Eppers, a fan of the royals, shared.
Fans also do not think Harry and Meghan's decision should be compared to how William and Kate Middleton have spent Christmas with her family in previous years. The Duke and Duchess of Cambridge have spent a few Christmas holidays with her family, though all of them were still in England.
Inside Prince Harry and Meghan Markle's relationship with the royal family
Considering everything Harry and Meghan said in the documentary, royal experts say that the couple's relationship with the rest of the royal family remains strained.
Although the revelations in the documentary helped Prince Harry and Meghan get things off their chest, it did not open the doors of communication amongst the royals. Instead, sources claim the two are more isolated than ever.
The good news is that sources do not believe there is any competition between Meghan Markle and Kate Middleton. The former Suits star knows exactly what is expected of her in the royal family and understands that things are different with Kate because she will be Queen someday.
While it will be interesting to see what happens with Prince Harry and the Duchess of Sussex, the royal family has other things to worry about.
Prince Andrew steps down
In a recent interview, Prince Andrew tried to clear his name concerning his controversial ties to disgraced financier Jeffrey Epstein. Andrew was apparently friends with the pedophile and was accused of having sex with one of his underage victims.
But instead of dispelling the rumors, Andrew's interview was a complete disaster and further fueled suspicions about his activities.
In light of the backlash, Andrew has officially stepped away from his royal duties and is not expected to return to the public spotlight for some time.
Between Prince Harry and Meghan Markle's shocking documentary to Andrew's questionable interview, the royal family is dealing with more scandals than it has in a very long time.
Harry and Meghan have not commented on the recent reports surrounding their decision to skip Christmas with Queen Elizabeth. The two are expected to spend Thanksgiving and Christmas in Los Angeles with Meghan's mom.
No word yet on when Prince Harry and Meghan Markle will be returning to their royal duties.