Royal Watchers Think Kate Middleton Totally Ignored Camilla Parker Bowles In This Video
With each passing day there comes another story about members of the royal family feuding with each other. Now, a video captured earlier this summer is making the rounds again and has everyone accusing Kate Middleton of purposely ignoring her husband's stepmom, Camilla Parker Bowles, in front of other royals.
Here's more on the video that has everyone talking.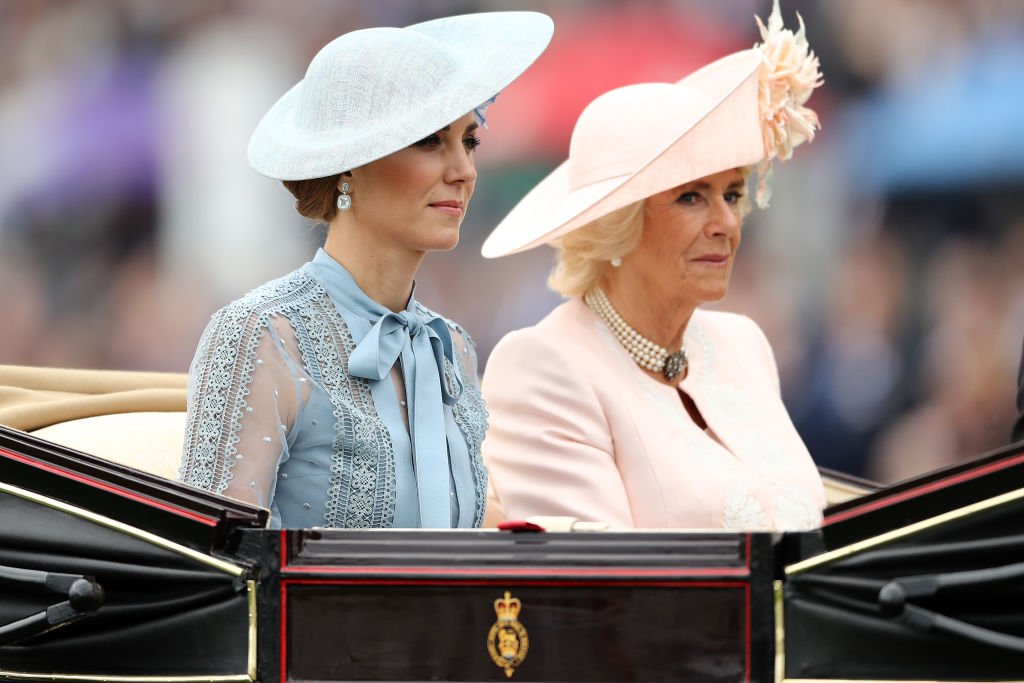 Was Middleton ignoring Camilla?
Back in June, the annual procession and service for Order of the Garter took place at Windsor Castle and this year some European royals were in attendance. One of those royals was Queen Letizia of Spain. 
At one point, the Spanish queen and Middleton engage in conversation outside the service before Camilla turned around and tried to join in what they were talking about. However, several social media users commented that it looked as though William's wife did not want Camilla to be included in the conversation and when the Duchess of Cornwall attempted to say something, Middleton did not pay any attention to her.
"The video is even more awful bc Camilla try [sic] to speak, Kate ignores her," one Twitter user wrote.
Another tweeted, "Uninviting Katie just ignored her."
And a third said, "I wouldn't like to think anyone was rude to The Duchess of Cornwall she is always so friendly & welcoming and deserves the utmost Respect!" 
While most fans were in agreement that the Duchess of Cambridge intentionally snubbed her stepmother-in-law, The Express asked a body language expert to weigh in.
"I'm sure we've all experienced that moment when you try to break into a new group at a social function only to find yourself slightly frozen out because they're having such a very good time chatting together," Judi James said after viewing the video.
The expert continued, "Maybe they didn't spot you or maybe they were just getting along too well together to allow newcomers to interrupt their stories, and this does look for all the world like what is happening to Camilla here as she tries to break into a very animated chat between Kate and Letizia. Queen Letizia does turn to include Camilla in the conversation but the two younger women soon appear to fall back into their chat as Camilla looks away and turns to lead them back inside."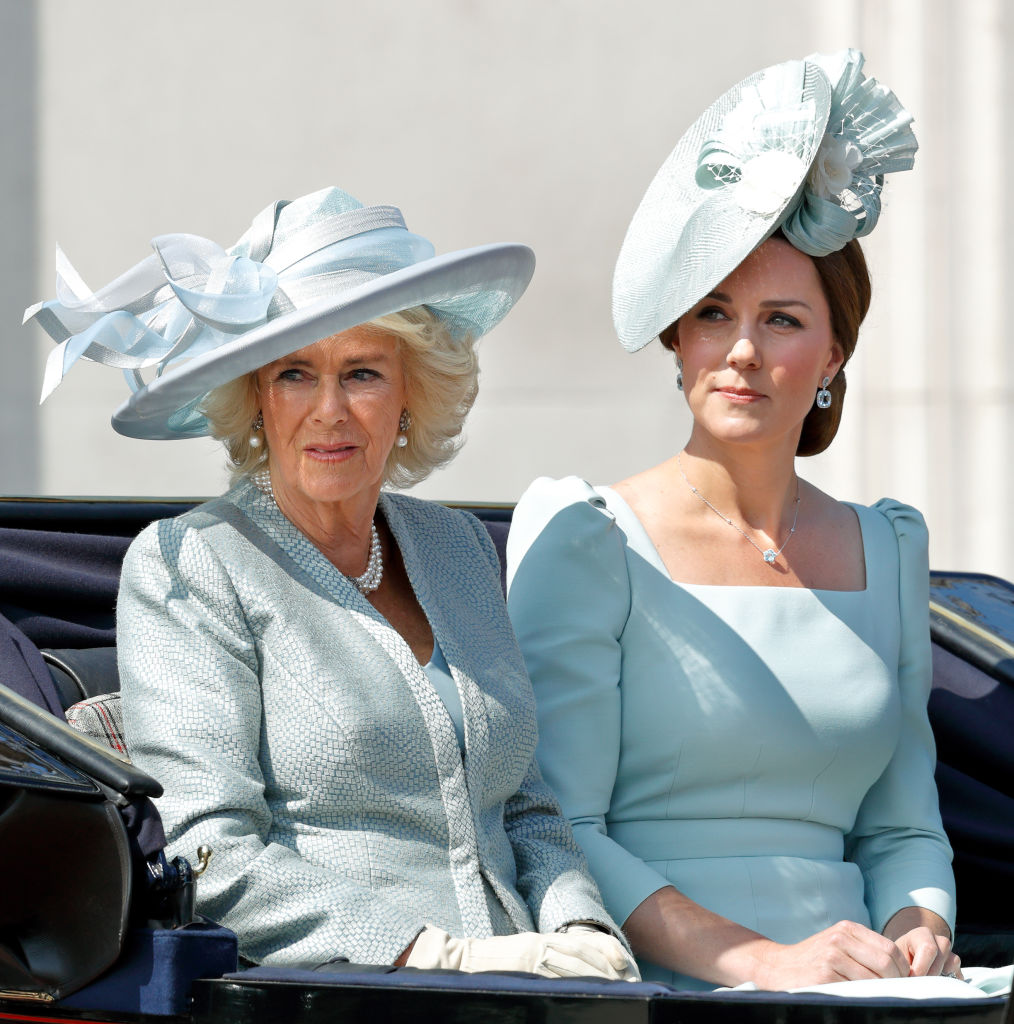 Are the duchesses feuding?
The reports that the two women married to the U.K.'s future kings are at odds is nothing new. The story though that has gained the most traction about why the duchesses have allegedly feuded comes from Game of Crowns author Christopher Andersen.
In his book, Andersen wrote that the Camilla asked Prince Charles to coax William into breaking things off with Middleton in 2007. Andersen said that Camilla's reason for wanting them to split was because at the time she was trying hard to win over the British public and was "disgusted" that everyone seemed to fall in love with Middleton instead of her.
When William and Middleton got back together weeks later, Camilla was reportedly ticked off by how the public embraced the commoner all over again.
If what Andersen alleged is true then it makes sense that Middleton wouldn't be a fan of Camilla after learning that she had a part in William breaking up with her. But as for where their relationship stands today, no one really knows which is why this video has raised many eyebrows.
Read more: Did Kate Middleton Just Break Royal Protocol By Wearing Shorts?