Royals Followers Blast Meghan Markle and Prince Harry for Birthday Message to Prince William
Prince William just turned 37, and that means friends, family, and followers across the world are taking to social media to wish the Duke of Cambridge a happy birthday. However, some followers of the royal family thought that Meghan Markle and Prince Harry's birthday wish was felt a little cold. Amidst rumors of a rift between the royal couples, this relatively short message added fuel to the fire. While it could be an innocent birthday wish, some fans of the royals are wondering if this is another indication of a growing emotional distance between Princes Harry and William.
Rumors of a rift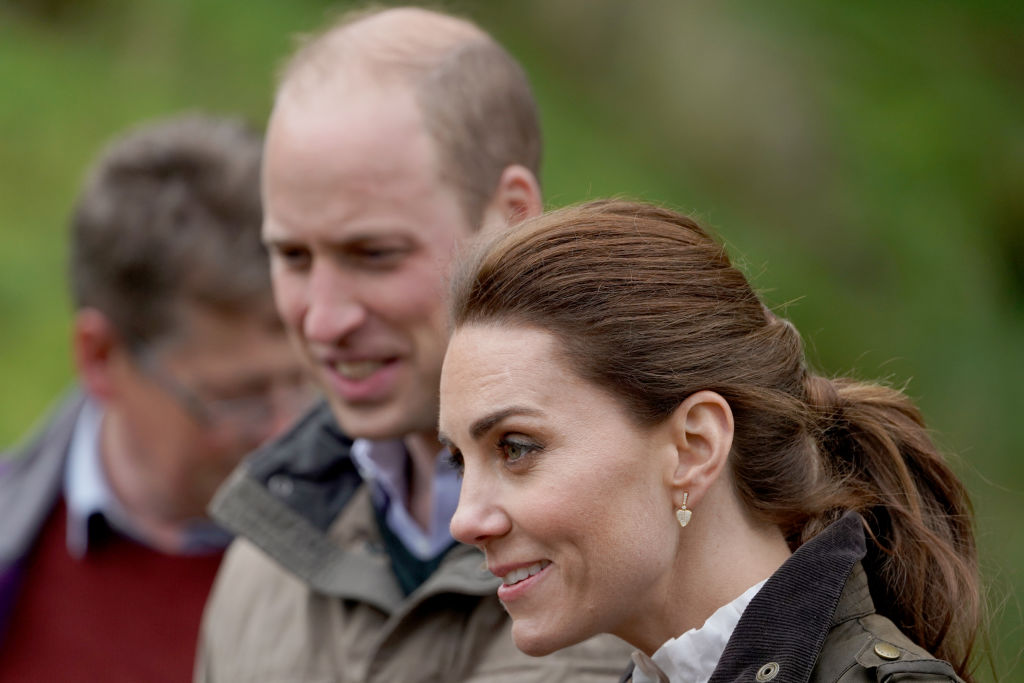 There have been rumors of a growing rift between the two royal brothers for quite some time now. There has been speculation over a variety of reasons why the two royal couples might be feuding. One of the most recent focuses on rumors of an infidelity scandal facing Prince WIlliam. Some speculators believe that Prince William has been having an affair, and that this affair has subsequently been causing tension between Prince William and Prince Harry.

Other speculators believe that the rift is a result of Prince Harry's marriage to Meghan Markle; that Prince William doesn't approve of Harry's marriage. When the two royal families decided to split their household, this added fuel to the fire.
Previous birthday wishes
In the past, Meghan Markle and Prince Harry have been known for sending out cute birthday wishes with emojis, and occasionally nicknames. This year seemed a little different to some followers.

For Prince William's birthday, the royal couple commented on an Instagram post from the Kensington Palace account. The post featured Prince William looking happy outside a car in Kenya. "Happy Birthday to the Duke of Cambridge!" wrote the royal couple.

Some followers have noticed that this birthday message looks a little cold compared to what they've written for other relatives in the past. In an Instagram comment for Prince Louis' first birthday, the couple wrote, "Happy birthday Louis! Sending lots of love from both of us." The couple included a cake and balloon emoji, followed by "xo."

Additionally, they had an affectionate message for Prince Philip on his 98th birthday. They captioned a photo of Prince Harry and Philip with, "Wishing His Royal Highness The Duke of Edinburgh, Sir, Grandpa a very Happy 98th Birthday!" This post was followed by a cake emoji, and many followers pointed out how sweet it was that they referred to Philip as "Grandpa."
Fans react to the birthday message
While the birthday message could simply be interpreted as courteous and normal, royal fans feel as if it came off a little cold compared to how Prince Harry and Meghan Markle interact with the rest of the royal family. Followers spoke up about their concerns on Instagram.

One fan wrote. "It's your own brother, why the need to be so formal?" Another fan followed up with, "Is it me or does this message from @sussexroyal sound so insincere and more like an obligation?"

Yet another follower wrote, " I don't ever comment on insta, but this seems like an odd way to pay tribute to Prince William on his birthday; by leaving a really basic comment like everyone else."

One fan left a fairly damning comment, writing, "@sussexroyal wow, if it was my brother, I'd be sharing a photo of him and myself or just him on My Instagram."

Whether or not the comment is an indication of an ongoing feud, it seems as if followers of the royal family were not impressed by Prince Harry and Meghan Markle's congratulatory message.