Rumors: Leto Talks the Joker, Jolie Not Quitting Acting (Yet)
Here's a roundup of the rumors that the entertainment world has been talking about for the past week.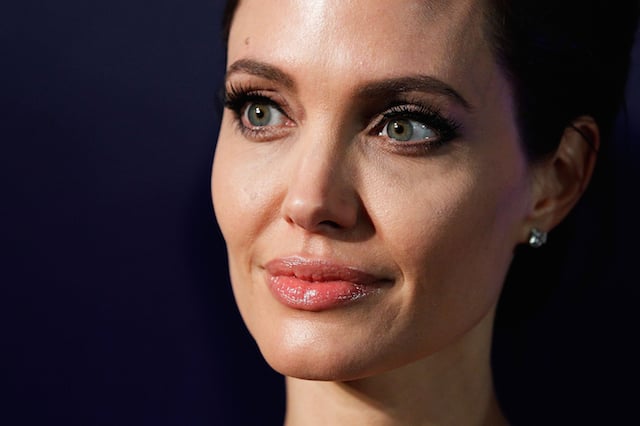 Angelina Jolie to retire from acting
In a new interview with DuJour, on which she shares the cover with Jack O'Connell — the star of her second directorial effort, Unbroken – Jolie said that she "absolutely" plans to give up acting completely in order to step behind the camera. "I've never been comfortable as an actor; I've never loved being in front of the camera," Jolie told the magazine. "I didn't ever think I could direct, but I hope I'm able to have a career at it because I'm much happier."
Of course, after those remarks came out, they were blown a bit out of proportion by other publications, with some proclaiming we'd never see Jolie in a movie again. She clarified her comments to Entertainment Weekly, pointing out that she has a few other commitments made before she can retire from the profession. "I see myself moving into directing more and doing much less as an actor," she said. "I have a few more in me, ones I have been developing for some time, so I will do those before I step away."
One of those projects includes the movie By the Sea, which Jolie wrote, directed, and stars in alongside new husband (but longtime partner) Brad Pitt.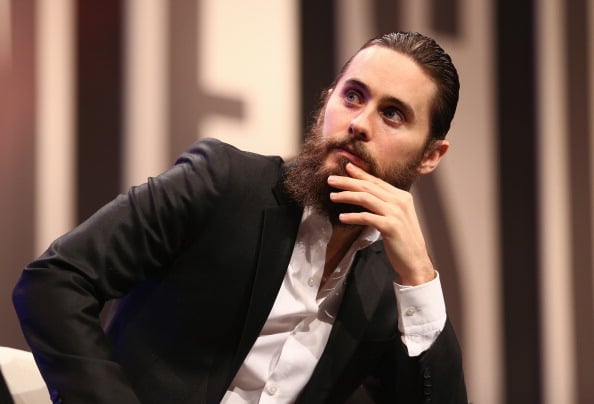 Did Jared Leto confirm his role as the Joker?
Both Hollywood and the comic book fan worlds have been buzzing with rumors over David Ayer's upcoming Suicide Squad film, which he's said will be like "a Dirty Dozen with supervillains," for which he is reportedly lining up an all-star cast. One of the more intimidating roles to fill is that of Batman's nemesis the Joker, who was most recently memorably portrayed in The Dark Knight by the late Heath Ledger in a performance that earned him the only Academy Award ever given to a superhero movie for acting.
Oscar winner Jared Leto is at the forefront of the rumors in terms of actors being looked at for the role in Suicide Squad, and the actor seemed to allude to a confirmation that he's playing the Joker in a recent interview with MTV News. "You know there's a film called Fight Club, my friends, and you know what the first rule is, don't you?" Leto said when asked if he's going to play the Joker. If you haven't read Palahniuk's novel or seen the movie, the first rule of Fight Club is don't talk about Fight Club. Margot Robbie and Will Smith are reportedly up for roles in the movie, as well.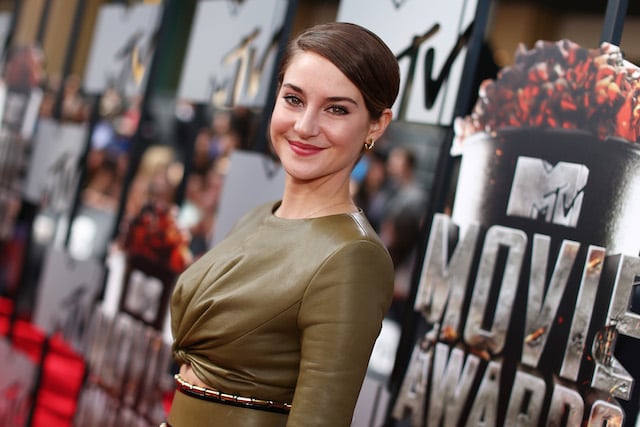 Shailene Woodley to play Edward Snowden's girlfriend
Oliver Stone's Edward Snowden biopic has reportedly found its female lead in Shailene Woodley, who will play Snowden's longtime dancer girlfriend, according to The Hollywood Reporter. It was reported last month that indie heartthrob Joseph Gorden-Levitt will take on the role of Snowden. Woodley has been one of the biggest breakout stars of the year with the young adult dystopia Divergent and the teen cancer love story The Fault in Our Stars, but the political drama will be moving into new territory for the actress.
The role will be a meaty one for Woodley should Stone choose to make Lindsay Mills's story at all prominent in his script. Snowden and Mills were longtime lovers and living together in Hawaii before the NSA scandal broke. At first it was widely thought that Snowden had abandoned Mills when he left for Russia to seek asylum, but Laura Poitras's recent documentary on Snowden, Citizenfour, revealed that the pair actually stayed in contact throughout the events that followed his leaking of NSA data to the press. Mills later left the U.S. and now lives in Moscow with Snowden.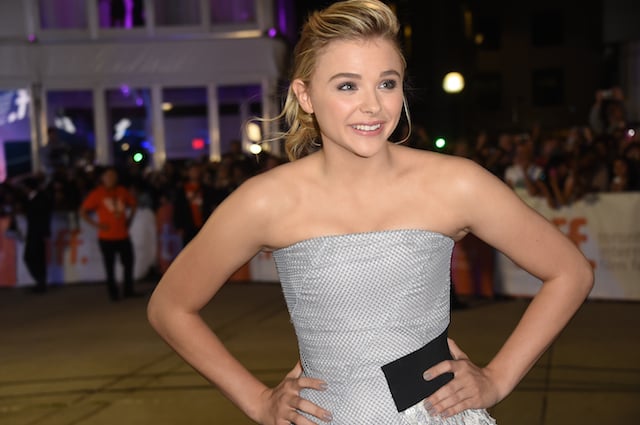 The Best of Hollywood's young 'uns being looked at for X-Men: Apocalypse
X-Men: Apocalypse is going to feature younger versions of the characters Jean Grey and Cyclops while focusing on the romance of Jennifer Lawrence and Michael Fassbender's characters, Mystique and Magneto. Director Bryan Singer is casting for the young versions of characters originally played by Famke Janssen and James Marsden, and The Wrap's sources got a hold of his short list. Three of Hollywood's best young leading ladies — Chloe Grace Moretz, Hailee Steinfeld, and Elle Fanning — are all being looked at for Jean Grey, while the more fresh faced-actors Ben Hardy, Charlie Rowe, and Timothee Chalamet are being looked at for the part of Cyclops.
All three of the actresses have had success with roles in both big-budget projects and small indie films. It's almost hard to decide between the three ladies which one of them has more clout at the moment. As for the actors, Hardy was in EastEnders; Rowe has been in The Golden Compass and Never Let Me Go, and stars on The Red Band Society. Chalamet currently plays Matthew McConaughey's son in Interstellar. Singer is obviously looking for a bigger star to carry the Jean Grey part while he feels comfortable casting an up and comer for Cyclops. The young actors will need to portray the early chemistry between the characters, who go on to have an on-and-off relationship throughout the X-Men series.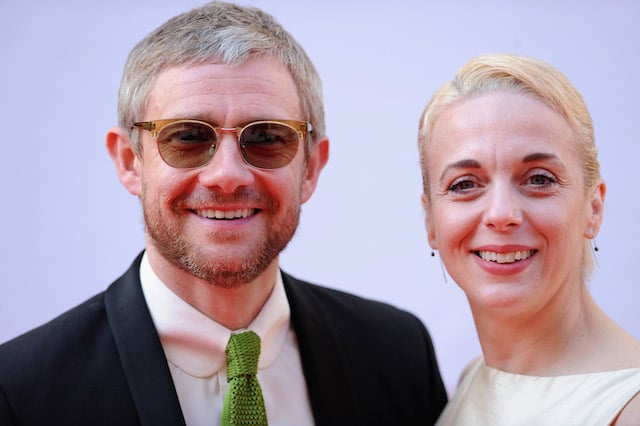 Hobbit Star Martin Freeman to Play Tina Fey's love interest
Martin Freeman is best known for his roles on Sherlock, Fargo, and in The Hobbit trilogy, but he'll reportedly get to return to more comedic material similar to his start on the British version of The Office by playing Tina Fey's love interest in the black comedy Taliban Shuffle, according to The Hollywood Reporter. The movie is based on the memoir of war journalist Kim Barker, who lived in Iraq and Pakistan while writing about the war in the Middle East. Fey plays the protagonist, while Margot Robbie co-stars as a competitive television reporter. Freeman is coming off Emmy nominations for both Fargo and Sherlock, and the next installment in the Hobbit movies comes out in December.
Follow Jacqueline on Twitter @Jacqui_WSCS
More from Entertainment Cheat Sheet:
Want more great content like this? Sign up here to receive the best of Cheat Sheet delivered daily. No spam; just tailored content straight to your inbox.