'Run BTS!' Episode 87 Has Been Rescheduled — Here's Why and When It Returns
Why isn't 'Run BTS!' Episode 87 on tonight, Oct. 15? The new episode has been rescheduled. Here's when and what time the VLIVE series returns.
New episodes of Run BTS! returned to VLIVE on Tuesday, Oct. 8. And of course, ARMY was excited to see the boys — RM, Jin, Suga, J-Hope, Jimin, V, and Jungkook — back on the streaming service. However, on Tuesday, Oct. 15, at 9 p.m. KST — or 8 a.m. ET — fans may turn to VLIVE and notice Run BTS! Episode 87 has yet to be released. It looks like another break is on its way. But, the series will come back shortly.
'Run BTS!' Episode 87 release date and time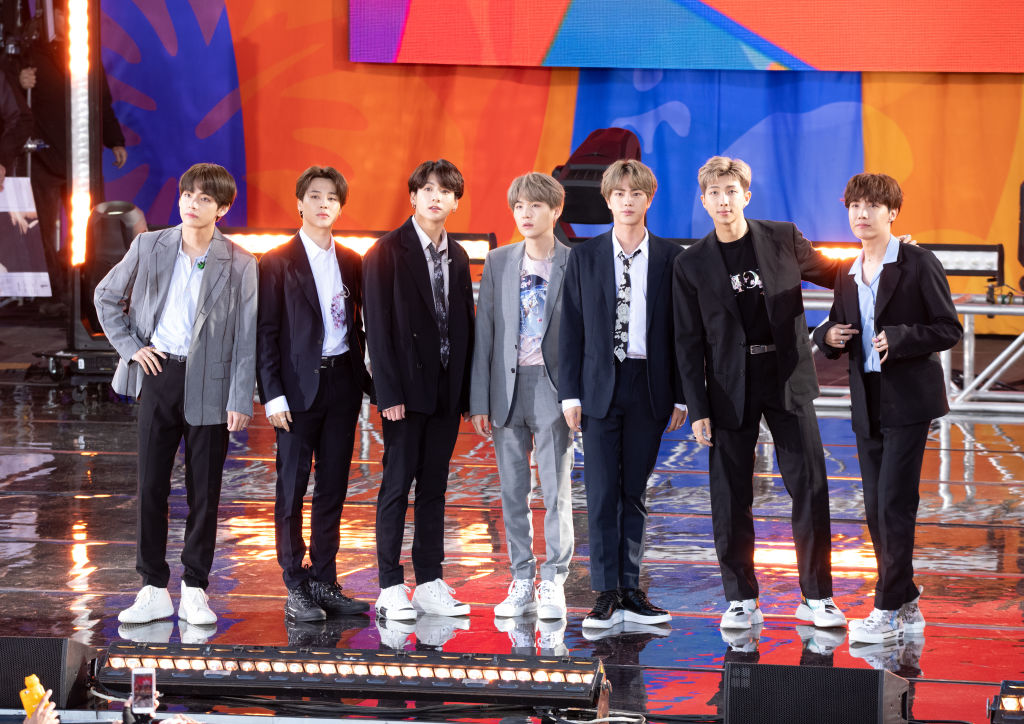 According to VLIVE's website, Run BTS! Episode 87 has been postponed to Friday, Oct. 18. The episode will also resume at its usual time at 9 p.m. KST.
Meanwhile, as of this write-up, Run BTS! Behind the Scene Episode 87 has yet to be added to VLIVE's upcoming schedule. So, its release date and time have yet to be confirmed. That said, the accompanying episode typically airs two days after the main feature. So, if the streaming service plans to release the BTS+ episode, it's possible it will start on Sunday, Oct. 20.
Why didn't VLIVE air 'Run BTS!' Episode 87 tonight, Oct. 15?
Although BTS and Big Hit Entertainment did not specify the reason why Run BTS! Episode 87 will not air on Oct. 15, it's likely the show was rescheduled to respect the death of K-pop star and actress Sulli. According to Associated Press, the former f(x) member — whose real name was Choi Jin-ri — was discovered by her manager in her Seongnam home on Oct. 14.
Sulli's cause of death is unconfirmed. However, the police seem to have ruled out foul play and they did not find a suicide note, per AP. "The investigation is ongoing and we won't make presumptions about the cause of death," said Kim Seong-tae, an official from the Seongnam Sujeong Police Department.
Meanwhile, Sulli's talent agency, SM Entertainment, released a statement. According to E! News, it read:
We are sorry to tell everyone the sorrowful and sad news. Sulli has left us. We cannot believe the situation and we are simply in a state of grief. Please refrain from spreading speculative articles or rumors in respect of the bereaved's family who are saddened by the sudden tragedy. We express our deepest condolences to the deceased, who went on their final path.
Other artists cancel and reschedule events in wake of Sulli's passing
Following the devastating news of Sulli's untimely death, a number of artists canceled and rescheduled their own events. According to Billboard, Super Junior postponed their comeback music video for "SUPER Clap" to Oct. 17. The group also canceled their live album release on VLIVE.
Meanwhile, the publication noted that SF9's Youngbin canceled his broadcast for Oct. 14. BTOB's Hyunsik and N. Flying canceled their separate streams set to air on Oct. 15. Nu'EST also moved their Jam Live appearance to Oct. 18.
Billboard then reported the statement of Sulli's former f(x) bandmate, Amber Liu, which she posted on Twitter and Instagram. "Due to recent events I'll be putting on hold my upcoming activities. Sorry everyone," Liu wrote. "Thank you for your thoughts."
No matter how you feel about the Run BTS! episode delay, please remain respectful at this time. Even if BTS didn't intend to reschedule the episode as an act of respect, the K-pop community lost one of their own. And this isn't the time to be anything less than understanding.