'Run BTS Is Back:' The Series Resumes With Episode 86 and Fans Can't Handle It
For the first time since their 'period of rest and relaxation,' BTS is back with their beloved "V Live" series, entitled Run BTS. When the announcement broke, members of the BTS Army took to social media, celebrating the return of this K-pop boy band. Here's what fans are saying about episode 86 of Run BTS!
BTS returns with their first 'Run BTS' video since their 'period of rest and relaxation'
What better way to return from vacation than with a mental challenge? After weeks without an episode of Run BTS, the Bangtan Boys are back with a new video, sporting their new hairstyles and fashion. This is the 86th episode in the web series, available for fans to stream on the platform, V Live. (If you have the Weverse App, you can watch this episode on there, too.)
This episode was special, however, because it took place on Hangul Day. According to Asia Society, its the holiday commemorates the invention of the Korean alphabet." As a result, the boys in BTS answered questions based on Korean culture and trivia regarding the Korean holiday.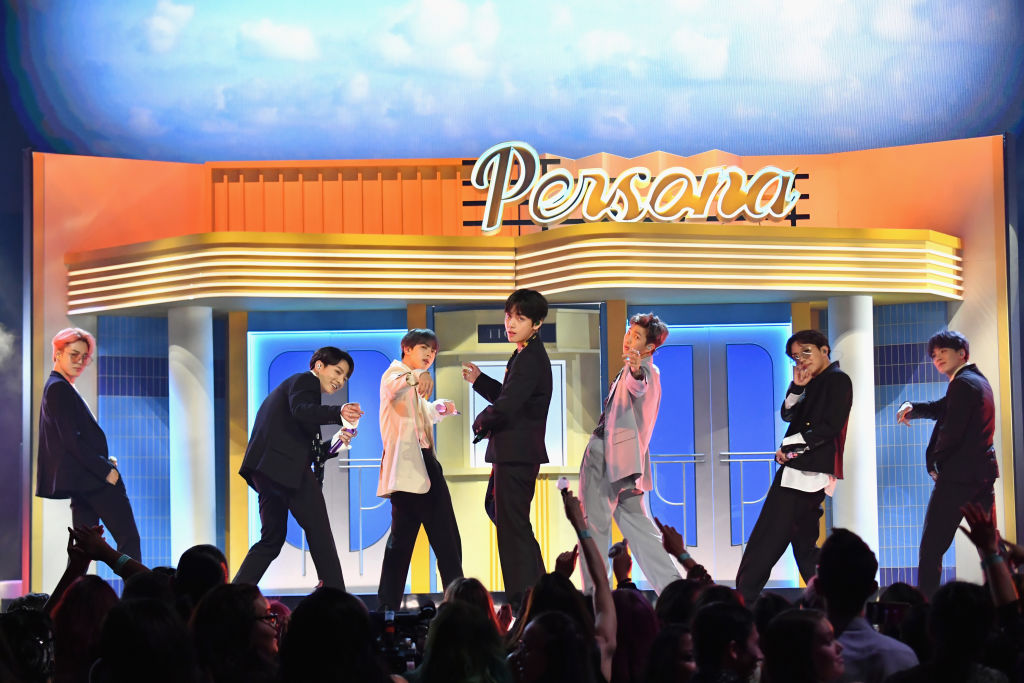 In this episode of 'Run BTS,' the boys answered questions using a whiteboard
This episode was broken up into two different challenges. The first had to do with Hangul Day trivia to win trivia. Second, the boys played tag using the stickers that they won. (It sounds a little bit easier than running around a water park.)
The boys answered questions like "what do Koreans say when someone sneezes?" Phrases like "bless you" are common in the United States but don't translate literally into Korean. One twitter user wrote, "they were supposed to say 'bless you' in Korean which there's not an expression for that in Korean so Yoongi wrote 'are you okay?'"
Fans also noticed that the boys promised to only use Korean words throughout this episode, but J-Hope would throw in English every once and a while. Another twitter user said, "Please protect him," as a result.
Of course, RM won this game of trivia, earning nine stickers. Jimin came in last place, only earning three stickers. Regardless of the score, the BTS army was just excited to see the boys together and having fun.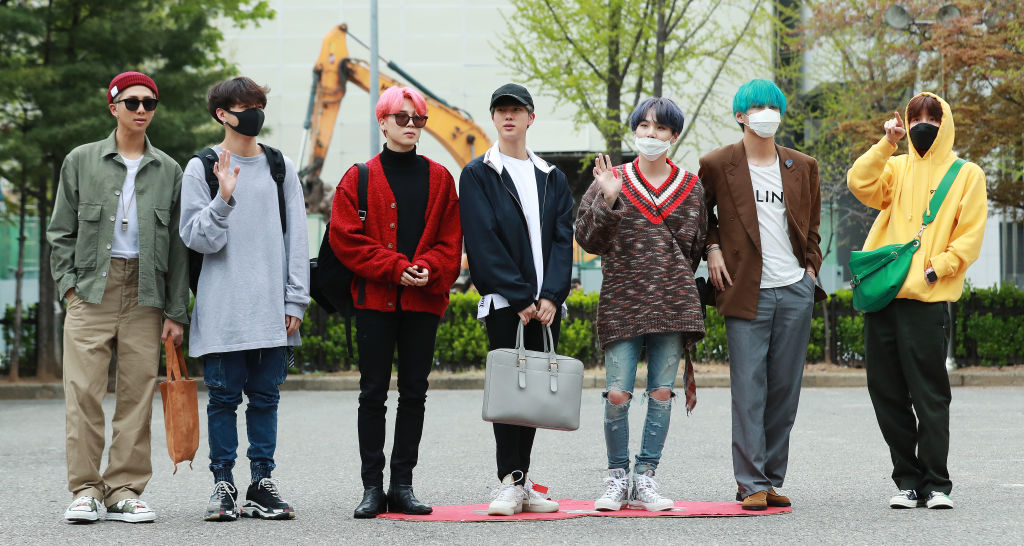 BTS fans are excited to see the boy band return with 'Run BTS' Episode 86
Naturally, once BTS posted this video, fans on social media expressed their excitement. Some shared clips of their favorite moments. One Twitter user wrote, "Yoongi and Namjoon making fun of Jimin – the laugh was so extra."
"Jimin asked who can give him a sticker so Yoongi said 'why?' and Jimin said that if he does then he will love him even more and Yoongi said, 'I refuse,'" said another Twitter user.
Some fans are already looking for the upcoming episode of this series. At this end of the 86th episode of Run BTS, the boys are seen running outside, looking for puzzle pieces and holding their stickers along the way. Presumably, another Run BTS video will premiere online within the upcoming weeks.
Fans can watch episodes of Run BTS on V Live and on Weverse App. Music by BTS, including Map of the Soul: Persona, is available on Spotify, Apple Music, and most streaming platforms.