RuPaul is Strangely Quiet About 'Drag Race' on Social Media and Some Fans Predict an Announcement Soon
Drag Race fans across the country are getting antsy. It's been a few weeks since RuPaul premiered the finale of his spin-off series, RuPaul's Drag Race UK. Now, some are wondering when the next season of Drag Race will premiere.
Is this reality series canceled? When does it return to VH1? Here's what we know about the upcoming seasons of RuPaul's Drag Race and RuPaul's Drag Race: All-Stars.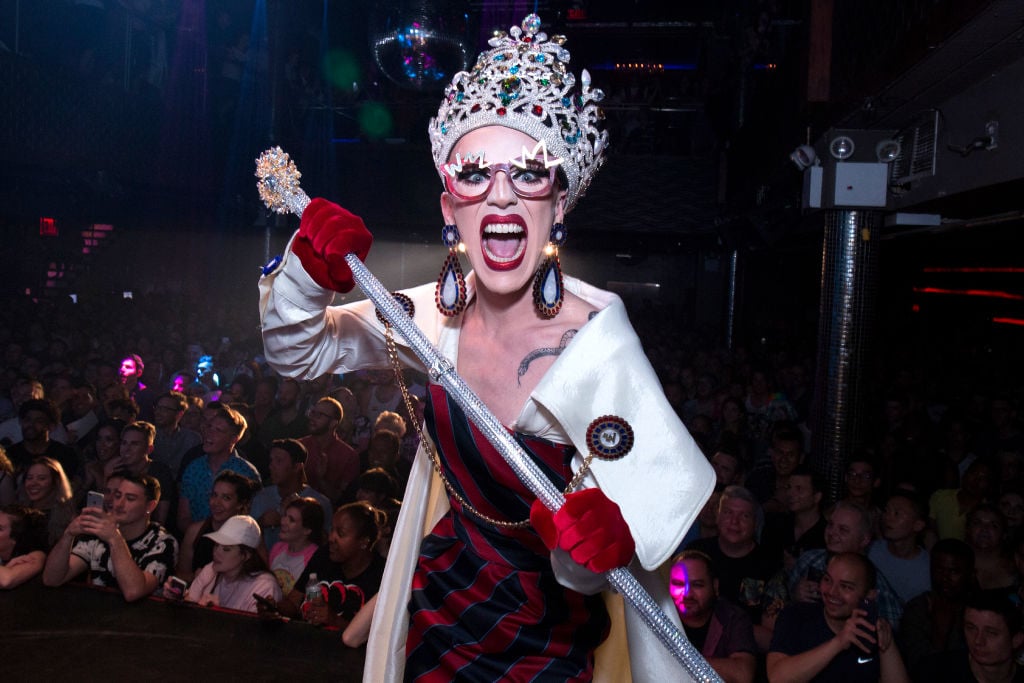 RuPaul keeps busy with his podcast and Netflix original, 'AJ and the Queen'
Soon, a new television show premieres exclusively on Netflix, entitled AJ and the Queen. This series tells the story of a 10-year-old stowaway traveling cross-country to a pageant and will be available starting Jan. 10, 2020. Some report that former contestants will appear on AJ and the Queen, including Trinity the Tuck, Valentina, and Bianca Del Rio.
When he's not filming the latest season of his award-winning reality competition series, fans can listen to RuPaul's podcast, What's the Tea. But when will a new cast of characters strut into the Werk Room? We have some good news for Drag Race fans.
'RuPaul's Drag Race' is coming back for season 12
RuPaul hasn't exactly been advertising a new season of Drag Race on social media. However, from time to time, this entertainer comments on his cultural impact in creating this safe space for LGBTQ+ people. 
"I am a drag queen who understands camp and who understands how to comment on what's happening within the Matrix," RuPaul said during an interview with Vogue Magazine, referring to the culture at large and the masses who consume it. "My job, our job as drag queens, has always been to remind you that this outfit you're wearing, or this label you put on yourself, is just a label. Drag queens are the shamans or the witch doctors or even the court jesters—to remind you what is really real."
Start your engines, kitty girls! Another season of the award-winning reality series is coming to VH1 for its 12th season. There is no official premiere date for this television show. However, some fans are already excited to meet a new cast of contestants, ready to showcase their charisma, uniqueness, nerve, and talent.
There's also a 'RuPaul's Drag Race: All-Stars' season coming soon to VH1
Drag Race season 12 isn't all RuPaul has up his ball gown. The drag performer announced there will be another season of All-Stars, already filmed, ready for premiere within the New Year. As a spin-off series, RuPaul's Drag Race: All-Stars features former fan favorites of the reality show, competing to be the "next drag superstar."
Though many fans speculated which former contestants could make a reappearance, nothing has been confirmed by the Drag Race social media accounts. Fans can expect these two new seasons sometime in early 2020.
In the meantime, episodes of RuPaul's Drag Race: Untucked are available for streaming on WOW Presents' YouTube Channel. Some seasons of RuPaul's Drag Race are available on VH1.com, by registering with your cable provider.