The Internet's Favorite 'RuPaul's Drag Race' Quotes
So many iconic RuPaul's Drag Race quotes, so few characters in a Twitter post. Whether you're telling people that you don't have a sugar daddy or that you're here to make it clear, there's a Ru-Girl quote for every occasion. Here's our list of the Internet's favorite Drag Race quotes from Miss Vanjie, Alyssa Edwards, and other contestants.
'RuPaul's Drag Race: All-Stars 1 Untucked'
You know the moment — when the RuPaul's Drag Race: All-Stars 1 cast ganged up on Mimi Imfurst. You can pick anyone in that Untucked room and start quoting away, from Tammie Brown's "come on Tellatubby, teleport us to Mars," to Raven's, "well guess what, Mimi? We did."
Mimi was eliminated shortly after this Untucked moment, but it easily placed importance on RuPaul's Drag Race: All-Stars 1.
Roxxxy Andrews' 'Read U Wrote U' verse
She's here to make it clear. Even though she didn't win RuPaul's Drag Race: All-Stars 2, Roxxxy Andrews won in our hearts with this verse of "Read U Wrote U." Its since been quoted and made into memes across the internet. In an episode of UNHhhh, Katya said that even though Roxxxy's verse is the most meme-able, Roxxxy's verse also has longevity.
Miss Vanjie's Season 10 exit
"Miss Vanjie, Miss Vanjie, Miss Vanjie." One of the loudest RuPaul's Drag Race alumni, Vanessa "Miss Vanjie" Matteo's season 10 exit secured her place on season 11. Her exit on RuPaul's Drag Race season 11 was pretty iconic, too.

'Backrolls?'

When Jade Jolie says you have rolls all over the place, it's hard to find the right words to respond. Alyssa Edwards found one word — "backrolls?"
This wasn't Alyssa's only quotable moment, as the "girl, look how orange you look" moment inspired a few mainstage runway outfits and Coco's All-Stars 2 entrance look. The entertainer became so quotable that Alyssa Edwards earned her 2018 dancing-based reality show on Netflix, entitled Dancing Queen.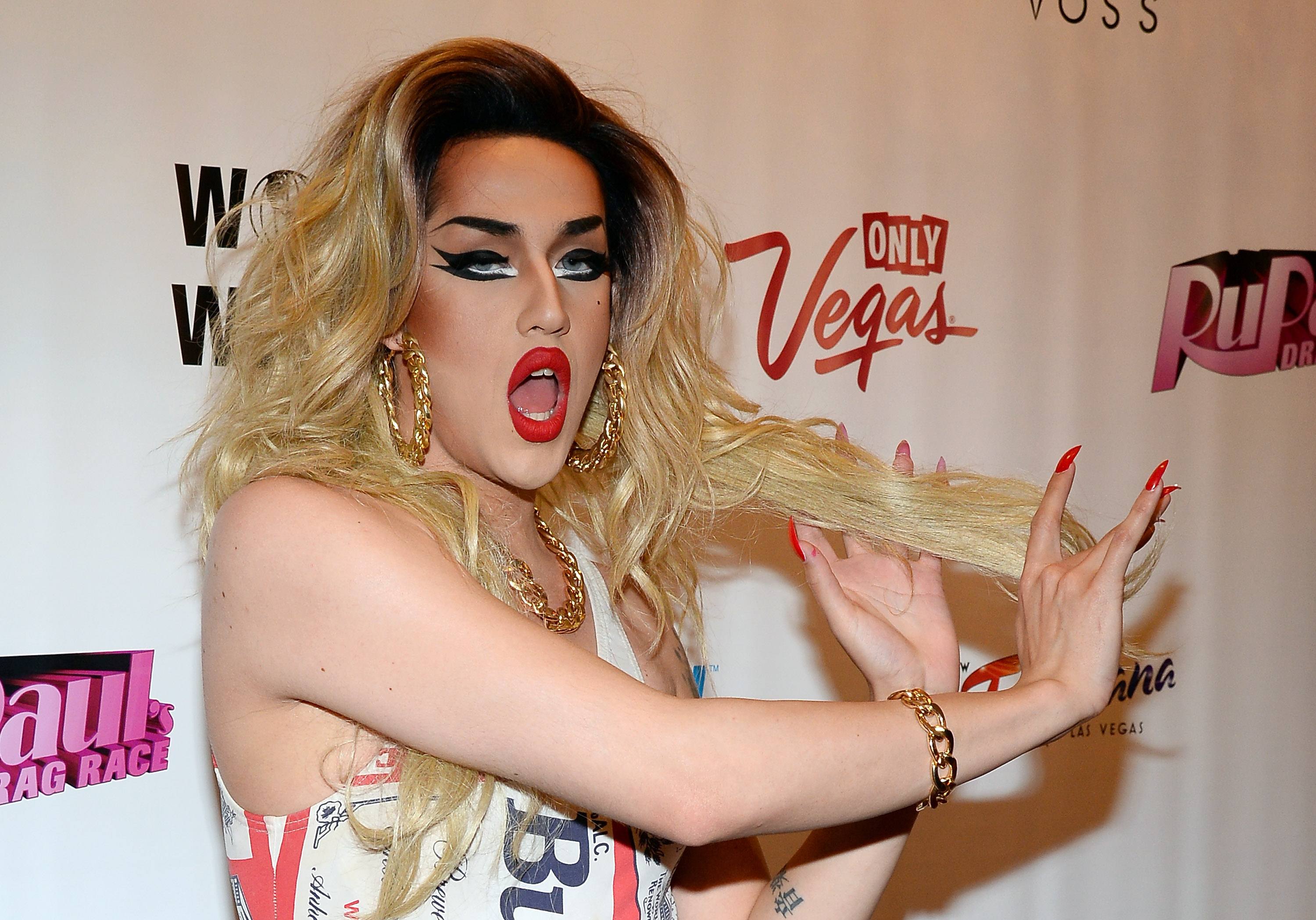 'Party'

Adore Delano had a lot of memorable moments from season 6, but "party" became an inside joke and popular word of exclamation almost overnight. Even Katya Zamolodchikova quoted this iconic Adore Delano line on RuPaul's Drag Race: All-Stars 2.
'You're perfect, you're beautiful, you look like Linda Evangelista…'
Oh, she's smiling! Aja let Valentina have it on RuPaul's Drag Race season 9's episode of Untucked. After being frustrated with her own superhero look, she attacked Valentina for receiving positive critiques from the judges. She also took away Valentina's Miss Congeniality moment, but we won't get into that.
The speech became an instant internet meme, even being remixed by Adam Joseph. The song "Linda Evangelista ft. Aja" is available on YouTube.
Shangela's 'I never had a sugar daddy' speech
If she wanted one, she could probably go out and find one because she is what? Sickening. Shangela's RuPaul's Drag Race season 3 speech towards Mimi Imfurst solidified her place among the fan favorites of the show. She then competed on RuPaul's Drag Race: All-Stars 3, placing in the top four of that season.
Since then, Shangela has been featured in the blockbuster movie, A Star Is Born and received a standing ovation from Beyoncé Knowles-Carter. Not bad for a diva who built herself from the ground up.
Check out The Cheat Sheet on Facebook!