How RuPaul's DragCon NYC Is Encouraging Political Activism Among Its Attendees
If you went to RuPaul's DragCon this weekend, you most likely bumped into someone wielding a blue and red clipboard. There were panels hosted by Swing Left and even a video message from presidential candidate Elizabeth Warren. The drag convention put an extra focus on getting attendees registered to vote. However, this isn't the first time RuPaul spoke out about some political figures. Learn more about RuPaul's Drag Race and the show's history with political activism here.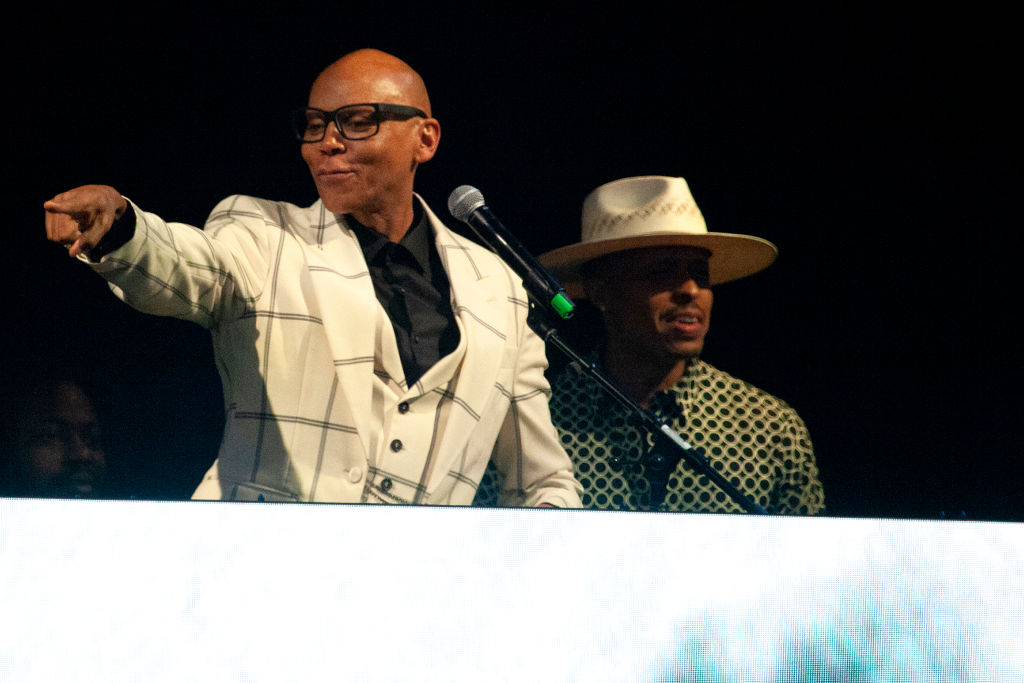 RuPaul's DragCon put a focus on the upcoming presidential election
With the 2020 election about a year away, some thought it might be a good idea to bring political activism inside the world's largest drag culture convention. Throughout DragCon in New York City, the organization HeadCount offered attendees the option to register to vote. Additionally, there were free panels for people to learn more about the upcoming presidential election.
One panel at this year's convention, entitled "Trump and Mitch, Sashay Away: How We Win in 2020," was hosted by Swing Left and featured Marti Gould Cummings, Ashlei Blue, Geena Rocero, and Latrice Walker. There, members of the LGBTQ community discussed political engagement and the importance of activism during the Trump administration.
Elizabeth Warren gave a video message at RuPaul's DragCon in New York City
On Saturday, Sept. 7, Elizabeth Warren delivered a special message to DragCon attendees. Fans gathered around the mainstage as the drag performer, Trixie Mattel, introduced the woman who "warrants" no introduction. With her video message, the presidential candidate stressed the importance of voting, especially for members of the LGBTQ community.
"A record number of trans women were killed last year, disproportionately trans women of color. We need to call it out, and we need to fight back," Elizabeth Warren said. "Everyone should be able to go to school, to work, to get health care, or just walk down the street without fear of discrimination or violence. Equal means equal, period. And that's what I'm fighting for."
In the past, 'RuPaul's Drag Race' touched on the importance of voting
On his reality competition series, RuPaul was never afraid to discuss important political issues. Sometimes current events would weave their way into challenges for the contestants. On season four of RuPaul's Drag Race, the contestants each had to run a fake political campaign for the "Frock the Vote" episodes.
One challenge, "Trump: The Rusical," had the drag queens impersonate political figures. This parody-musical even earned the series multiple Emmy Award nominations. That includes Outstanding Cinematography For A Reality Program, Outstanding Costumes For Variety, Nonfiction Or Reality Programming, and Outstanding Hairstyling For A Multi-Camera Series Or Special.
Additionally, important political figures, like Speaker of the United States House of Representatives, Nancy Pelosi, made an appearance on Drag Race. Of course, having Elizabeth Warren send a message during RuPaul's DragCon was the next step in encouraging political activism.
"We have a lot of work to make sure that everyone is free to be who they are," continued Elizabeth Warren during her video message. "And to love who they love."
Episodes of RuPaul's Drag Race are available for streaming on VH1.com and the VH1 app.