RuPaul's Recent Stint on 'the Price Is Right' Sparks Outrage Amongst Game Show Fans
Millions of fans often applaud RuPaul Charles' philanthropical ways and random acts of kindness. However, his latest contribution to a prominent nonprofit organization didn't sit too well with many people.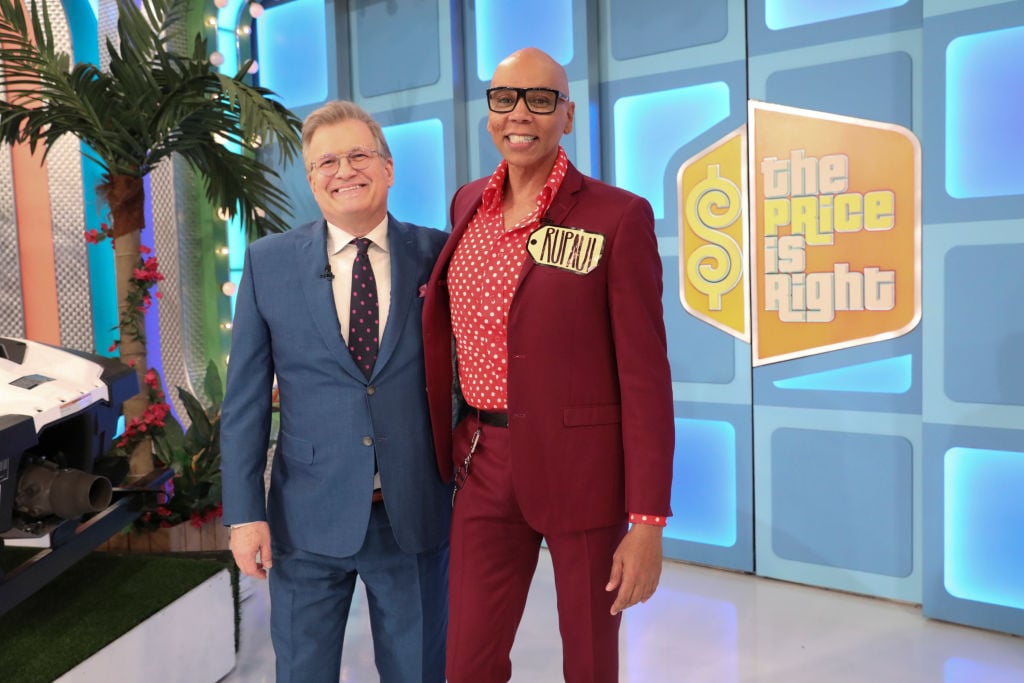 While appearing on an episode of The Price Is Right at Night as the featured special guest, the RuPaul's Drag Race host revealed that he would be donating most of his winnings to Planned Parenthood — which has since caused a ton of controversy online.
RuPaul's donates close to $100K to Planned Parenthood
Ever since 1956, The Price Is Right has been America's favorite game show.
Fans of the beloved series have found delight in watching contestants compete to win cash and a variety of prizes by guessing the pricing of various merchandise. The show has been such as success over the years that even celebrities have tried their hands at winning big.
But recently, the popular game show came under some serious fire after RuPaul's Drag Race host, RuPaul, appeared as the special guest star.
On May 11, the Emmy winner joined The Price is Right host Drew Carey for a special primetime episode. While he didn't actually play, RuPaul was on hand to help raise money for charity — with the show pledging to match all the contestants' prize winnings with a donation to Planned Parenthood.
After dominating round after round, the contestants ranked in $97,266 in prizes. As promised, the same dollar amount went to the nonprofit organization, which provides medical support and reproductive services to communities around the world.
RELATED: Does RuPaul Drink Alcohol?
Many were not happy with the show's donation
Reactions to The Price is Right donating close to $100,000 to Planned Parenthood were split.
While some supported the show giving a cash gift to the nonprofit organization, the jubilant giveaway wasn't a matter worth celebrating for those who are pro-life.
Since the episode aired, many have taken to Twitter to share their outrage over The Price is Right's donation, slamming the show for "celebrating the deaths" of babies.
"The Price is Right is a disgrace. They raised $97,000+ for Planned Parenthood with their evening show tonight. How many lives will be lost because of this? They celebrate the deaths of abortions," one person tweeted.
Some even went as far as to brand The Price Is Right and RuPaul as "baby murders" and have vowed never to watch the show again.
"The Price Is Right does a primetime show to raise money for charity and gives it to Planned Parenthood??? I was a lifelong fan, but not anymore," someone else wrote.
Though many people criticized the series' decision to donate money to Planned Parenthood, some viewers applauded RuPaul and the game show for their generous cash gift.
"Way to go Price is Right & RuPaul for supporting Planned Parenthood! Providing affordable healthcare for years," a Twitter user penned.
Whether you agree with RuPaul donating money to Planned Parenthood or not, he still achieved what he set out to accomplish, and that's giving a charitable gift to an organization he supports.