Ryan Gosling's 6 Best Film Roles
Ryan Gosling is one of the most acclaimed actors of his generation, thanks to turns in everything from quirky indies like Half Nelson to rom-com blockbusters like Crazy, Stupid, Love. Though he took a break from acting to focus on his personal life for quite some time, he's recently returned to the spotlight, with highly praised roles in the action comedy, The Nice Guys, and the critical darling, La La Land.
But those films are just the latest in a versatile and acclaimed career. Below, check out six more of his best film roles ever:
1. Half Nelson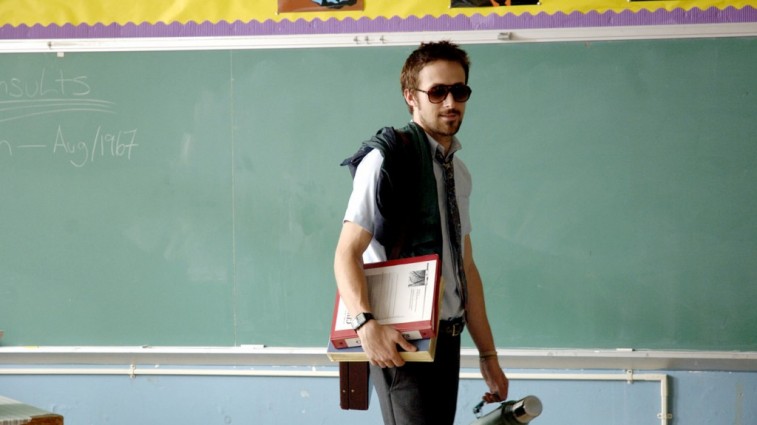 Gosling earned an Oscar nod for Best Actor for his work in this 2006 critically acclaimed drama, about an inner city middle-school teacher who forms a friendship with one of his students after she discovers that he has a drug habit. While not a box office blockbuster, the movie earned overwhelmingly positive reviews.
Reviewers cited Gosling's terrifically convincing performance as the main force behind this compelling character study. His committed portrayal cemented not only his full-blown movie stardom, but also his status as one of the best actors of his generation.
2. Lars and the Real Girl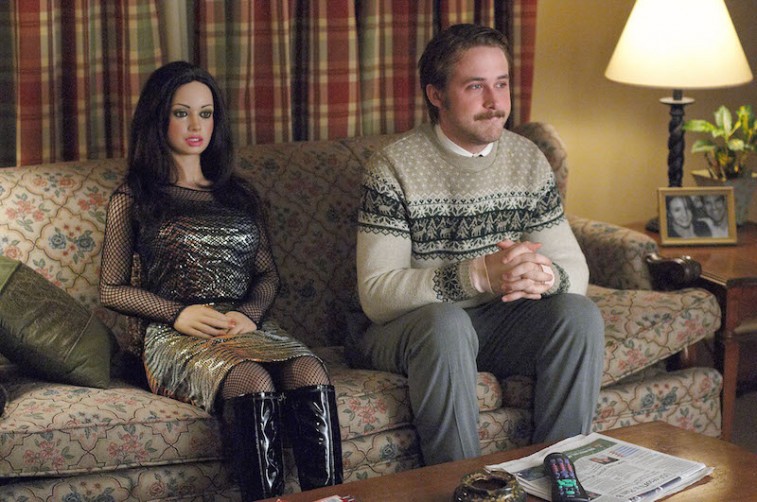 The 2007 comedy drama stars Gosling as Lars, a sweet yet quirky, socially inept young man, who develops a romantic yet platonic relationship with an anatomically correct sex doll, a "RealDoll" named Bianca. While not a big earner at the box office, the movie earned high critical praise — and for good reason. It's not easy to take a ridiculous-sounding premise and construct it into a sweet and moving storyline, but this movie pulls it off, in large part due to Gosling's poignant portrayal.
"Gosling's performance is a small miracle, not only because he's so completely open as a man who's essentially shut off, but because he changes and grows so imperceptibly before our eyes," The Washington Post wrote of the role. Gosling earned a Golden Globe nod for Best Actor in a Musical or Comedy for his portrayal.
3. Blue Valentine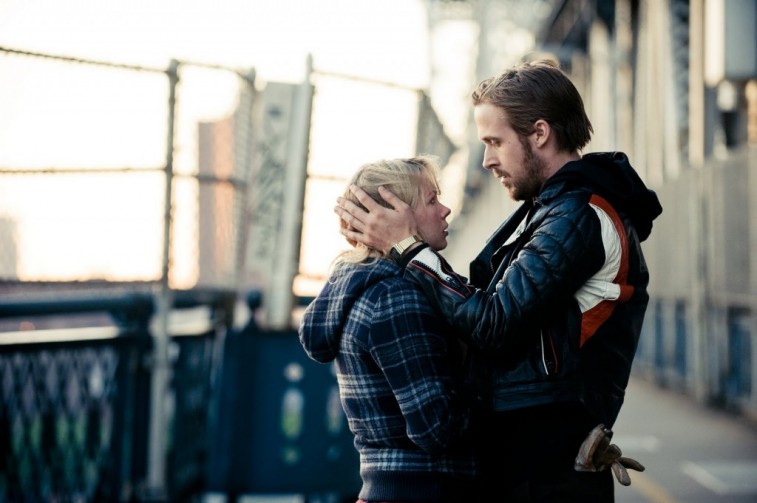 The 2010 romantic drama stars Gosling opposite Michelle Williams. The film follows the story of married couple Dean Pereira and Cynthia "Cindy" Heller, shifting back and forth in time between their courtship and the dissolution of their marriage several years later.
Both lead actors gave tour de force performances, which critics labeled each "two of the most explosive and emotionally naked performances you will see anywhere." Gosling earned a Golden Globe nomination for the role.
4. The Ides of March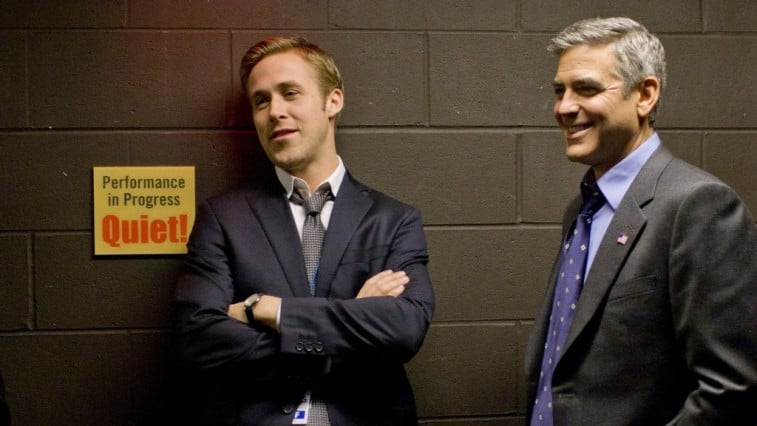 The 2011 political drama stars Gosling as Stephen Meyers, an idealistic staffer for a new presidential candidate who gets a crash course on dirty politics during his stint on the campaign trail.
The film earned a widely positive response, with no shortage of critical acclaim for both Gosling and co-star George Clooney (who starred, directed, and earned an Oscar nomination for his screenplay). Critics labeled Gosling "a particular standout," and he earned another Golden Globe nod for Best Actor in a Drama.

5. Crazy, Stupid, Love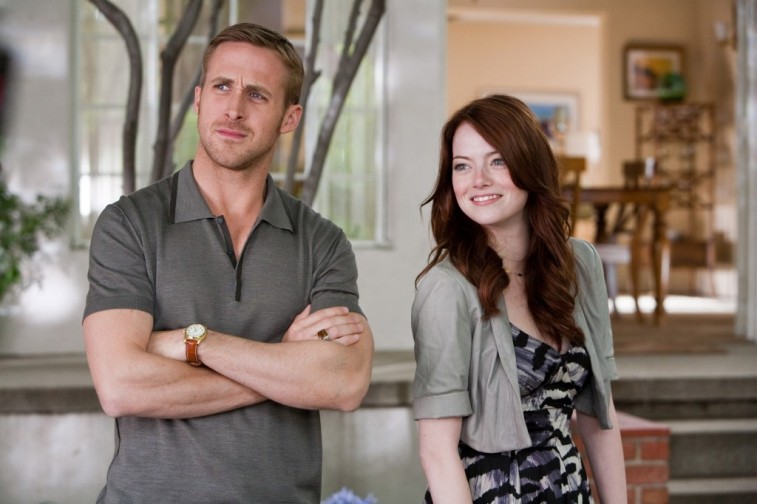 The 2011 comedy drama stars Gosling as Jacob, a suave ladies' man who teaches his player methods to a recently separated dad (Steve Carell) and later ends up falling in love with his daughter (Emma Stone) without even knowing of their relation.
Even among such a talented, star-studded cast, Gosling is a standout. As an attractive smooth talker, the actor not only brings his fair share of laughs, he also brings a few surprisingly vulnerable moments.
Unsurprisingly, Gosling earned a Golden Globe nomination for the role.
6. Drive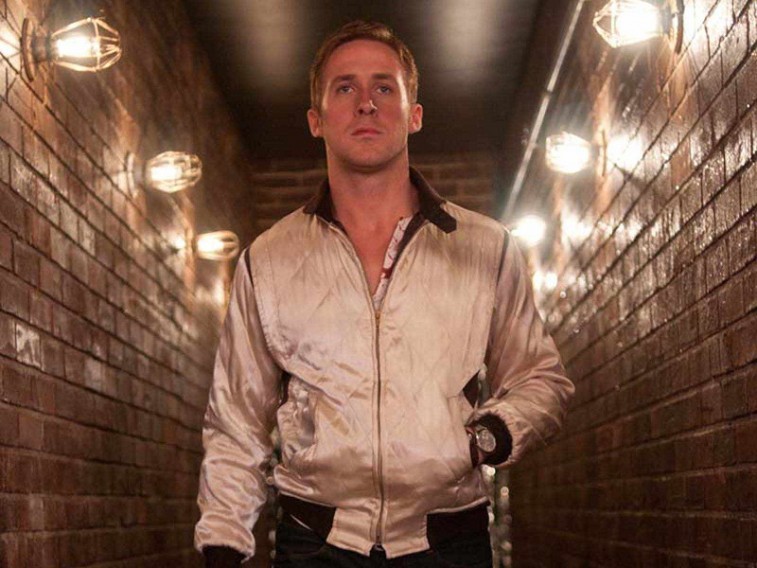 The 2011 crime drama stars Gosling as a mysterious Hollywood stuntman and mechanic, who moonlights as a getaway driver at night. He finds himself in trouble when he falls in love with neighbor Irene (Carey Mulligan), a vulnerable young mother dragged into a dangerous underworld by the return of her ex-convict husband Standard (Oscar Isaac).
The movie itself earned critical acclaim for its sleek, highly stylized pulse-pounding drama, but it's Gosling that grounds it all. The actor garnered comparisons to Steve McQueen with his subtle but powerful performance. Gosling is "the medium's most graceful minimalist," The Wall Street Journal wrote of his portrayal.