Ryan Murphy Gave Some Big Hints on Season 10 of 'American Horror Story,' and It Might Be Out of This World
Ryan Murphy created a pop cultural pillar when he and Brad Falchuk made American Horror Story Season 1, Murder House in 2011. It's grown so big since and just wrapped up its ninth season. Fans of the series know that Murphy always plans diligently for the next season's theme and even leads clues.
Season 10 is still a mystery to fans, even though there are some really clever guesses. But Murphy gave some telling hints that might leads fans closer to the reveal.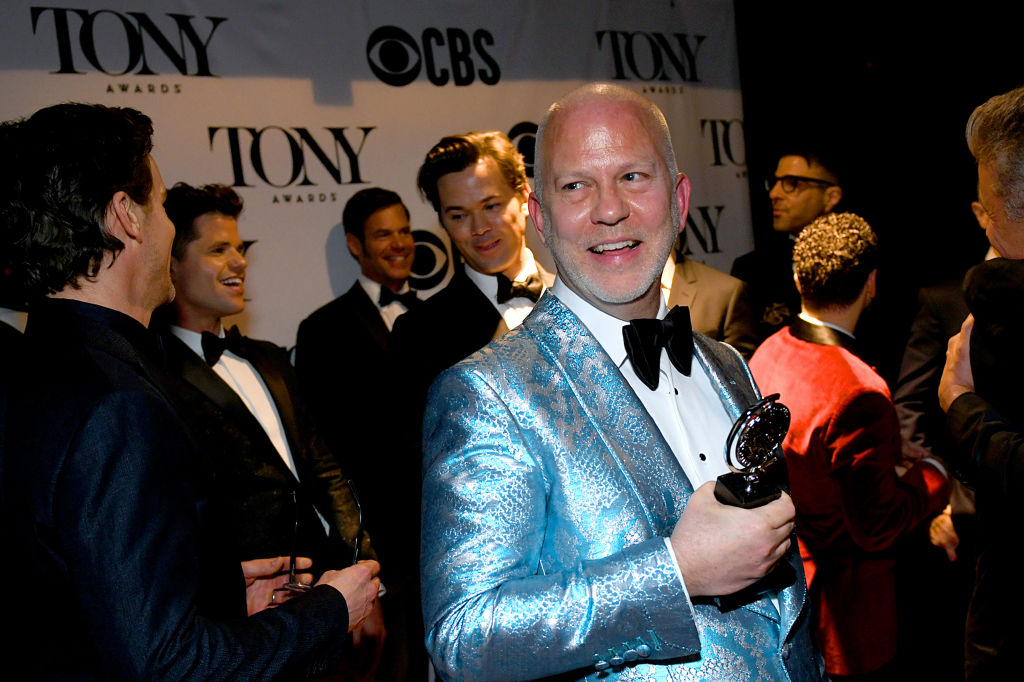 Murphy has "flirted" with the idea of aliens as a theme
In an interview with Deadline on Nov. 13, Murphy talked about how he usually has the theme figured out my Halloween, which is the case for Season 10. "We flirted with aliens, we flirted with space, we flirted with some things that were more interesting than others," he said. "I think that at the heart of it, it's always about Americana. It would be hard to do something like that idea you mention, not that I wouldn't."
Murphy does take into account what fans want to see next as well. "The fans write in what they want, and they're very excited about the Coven stuff and the aliens in season 2. They've always wanted something in space. It's always a mysterious process of how I come up with the idea. I really don't even understand it."
But, a space theme might not go with what 'AHS' is about
But don't get your hopes too high for an AHS: Space season, because it technically wouldn't be an "American" horror story if it's not on Earth. "It would be hard because it's called American Horror Story and you'd have to stay within the legal soil limits in order to make that work," he shared. "We're working on an idea for Season 10 that I think people will love because it's about reuniting fan-favorite actors to come back — because it might be our last season."
To clear that up, it is the last season they're contracted for. He did say in the same interview that, if FX wills it, they would go until Season 20. "So far, everybody I reached out to said 'Yes', so that's been great," he concluded.
Evan Peters has wanted a space theme for a long time
A space theme isn't a new concept. Evan Peters, an original on the series, has been planting the theme for aliens and space since at least 2015. "I keep pitching that it should be in space because I think the contained thing in space is really scary!" Peters told Vulture in 2015. "It's not as sexy as some of these past seasons, but space is very intense, and there are a lot of things can go wrong." He also said that closure with the aliens in Asylum would be good too.
Original cast members have been contacted about returning
Murphy said that he reached out to actors to return already, but who could they be? "I'll just sort of say, the people who helped build this show into what it is, who believed in it from the beginning, have been contacted and are interested," Murphy told Deadline. "So if you look at the iconography of the first three seasons, you can figure who I've gone to and who might be coming back."
From the very first season, AHS had a legend like Jessica Lange and mad fan-favorites out of Peters and Sarah Paulson. Taissa Farmiga is also an actor that fans loved in Season 1 and 3 and has seen a little bit since. 
Even though Murphy notes Season 9 has been one of the most highly-reviewed seasons and most-watched, he's still surprised. "I'm surprised that the actors who are in it, love doing it. It's so hard to make. This season was very hard because it had so many night shoots. But everyone wants to come back and the fans outpour their love for it. It's No. 1 on Twitter. I'm excited about season 10 like I was excited about this year."