Ryan Murphy Is Writing a Miniseries For This 'Scream Queens' Actress
Ryan Murphy writes some of the best television on right now. Beyond the behemoth that American Horror Story has become, he's also the showrunner for Pose and The Politician. He signed a $300 million deal with Netflix and is going to keep making major television for the foreseeable future. One of those new shows could star Billie Lourd; Murphy has not been shy about how much he loved her performances this year.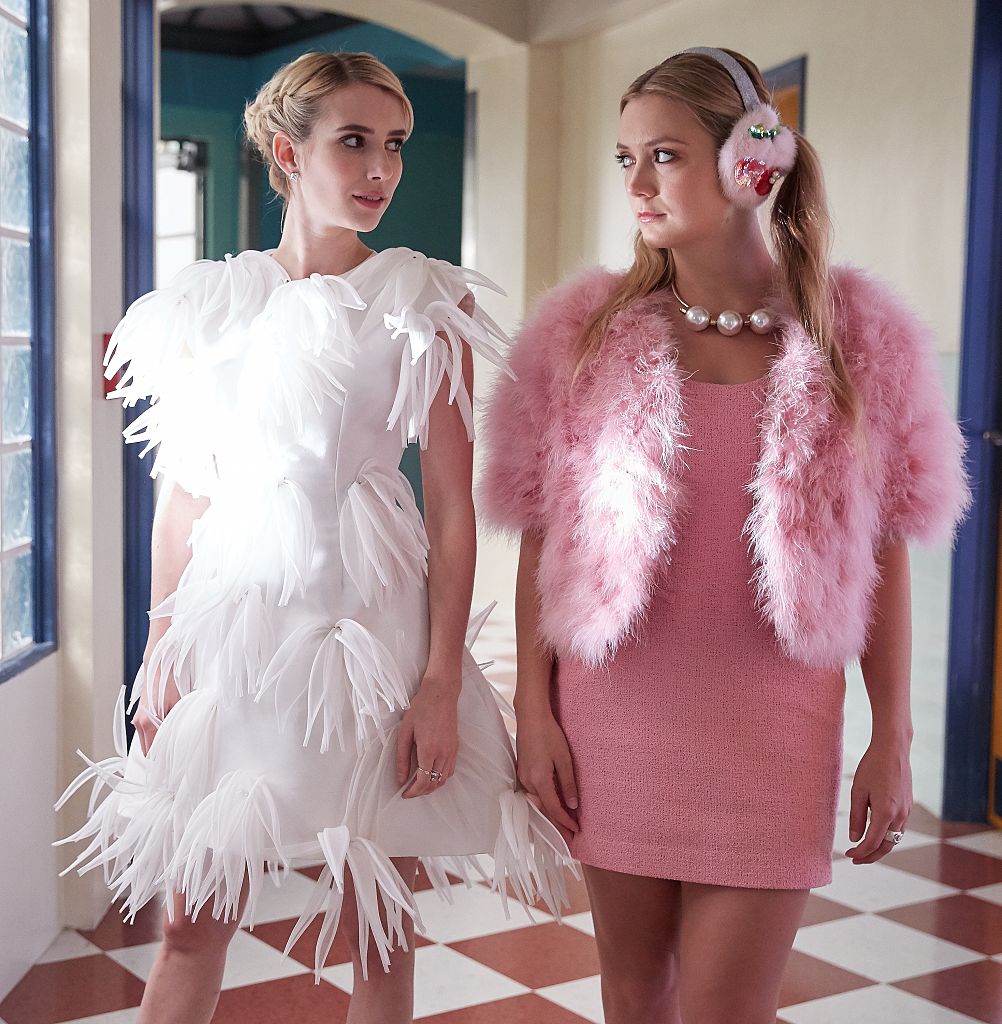 Ryan Muphy loved Billie Lourd's performance on 'AHS' this year
For American Horror Story's 100th episode, Murphy ranked his favorite episodes for Entertainment Weekly. He obviously ranked the pilot of Murder House at number one, but he also took the time to praise all his actors. Specifically, he gushed a ton about Lourd. 
And the cast this year [on Cult] was a murderer's row of my favorite people in the world. Billie Lourd stunned me with the depth of her performance, I always knew she was fantastic but this season she really showed me how deep and complicated she could be. The craft Billie has, I think she can control which cheek a tear slides down, she is that good.

Ryan Murphy, Entertainment Weekly
Lourd made her American Horror Story debut in Season 7, Cult, but actually started with Murphy on the show Scream Queens. She's starred on all three AHS seasons since her first role as Winter Anderson. 
He loved it so much, he's giving her the miniseries treatment
He went on to tell Entertainment Weekly that Lourd's performances continued to impress him so much this season on 1984 that he can't get enough of it. "I love how unhinged and brilliant Billie Lourd is, she just keeps proving to me how talented she is," he declared. "I've been so inspired by her performance, I'm writing a miniseries just for her! Top secret but it's gonna be my tribute to her talent."
It's kind of funny that he disclosed such sensitive, top-secret information to this outlet, but that's Murphy for you! It's hard to tell if he's joking, or being hyperbolic with his response, but odds are he really is writing a series for Lourd. 
Some fans think it could be a 'Scream Queens' revival and they could be right
Reddit user u/BurningTaterTot wrote that it's possibly a Scream Queens revival, and that'd be a great guess. In November, Murphy told Deadline that he isn't sure if a revival or third season is in the future. But he wants it to be. "Obviously, I work for Netflix now, but if I could do anything to bring it back. Emma said she would do it, Lea Michelle said she would do it, Jamie Lee Curtis, Abigail Breslin, Billie Lourd are all in," he shared. "So it would depend if Fox wants to do it… I think we're waiting for them to call us."
He went on to say that the show, which aired from 2015 – 2016, is very popular on Hulu. Ultimately, he said he'd be down for it, but that the final decision would be with Fox, the network it aired on.
If Murphy is really writing a miniseries for Lourd, it could be fun to see her don those earmuffs again. But also getting a new role for her would be even better. Only time will tell what will happen.