Ryan Reynolds Reveals Favorite Movies Starring Himself
Ryan Reynolds is currently gracing silver screens – well, at least the associated surround sound systems – as Pikachu in Pokémon: Detective Pikachu. However, the devilishly handsome and avid social media humorist is most widely known for playing Deadpool in the R-Rated anti-hero's journey.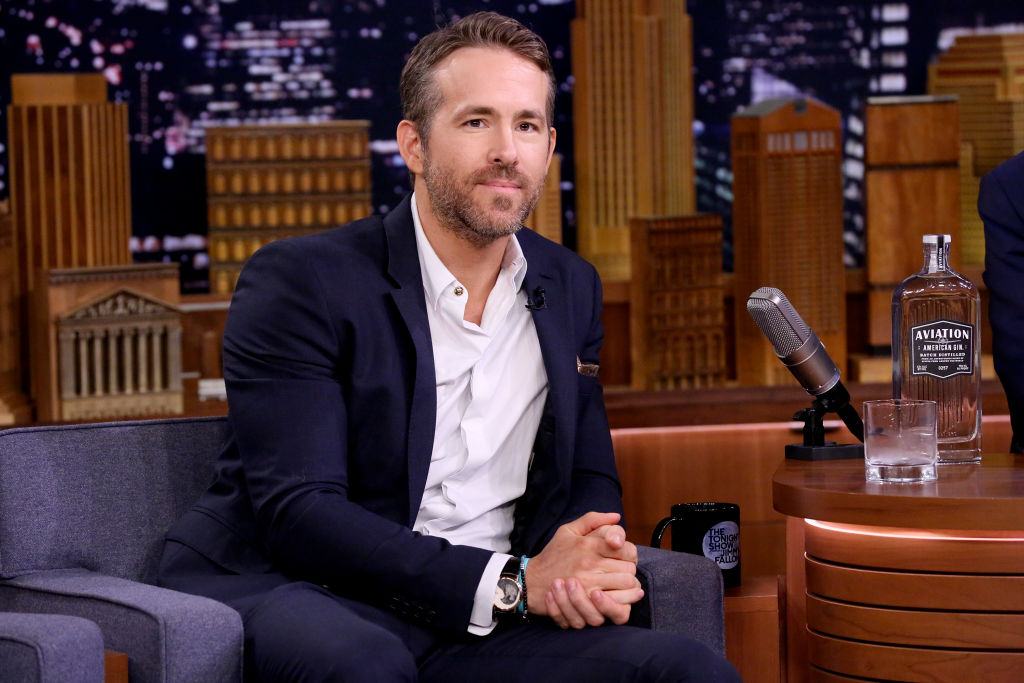 Before Deadpool, Ryan Reynolds struggled to establish a "brand" in Hollywood; jumping from remakes of classic horror thrillers like The Amityville Horror to romantic comedies like The Proposal alongside Sandra Bullock and Betty White, the actor seems to have found his niche since the release of Deadpool in 2016.
Deadpool came out, and people everywhere connected all the dots: his social media presence perfectly aligned with interview disposition and character in the film. Audiences were, at last, able to put all the pieces of Ryan Reynolds' puzzle together and assign him to a box (as we humans often have a tendency to do).

Though Deadpool may have taken the actor and immediately catapulted him to beyond A-list status, he starred in some of his favorite movies before Deadpool ever came across the table.

During an interview with GQ, Ryan Reynolds was asked, "What are your favorite Ryan Reynolds movies?" He stated the following, "Buried, Adventureland, The Voices, Mississippi Grind. I love Deadpool with my last beating heart. I like Van Wilder…"
While it's likely that fans of the actor are familiar with Deadpool and Van Wilder, some of the actor's other movies are a bit less mainstream, so let's dive into each.

'Buried' (2010)

Currently boasting an 86% critics score on Rotten Tomatoes, Buried manages to deliver quite the captivating spell – bursting with gripping drama – despite its claustrophobic premise, as the critics' consensus explains.
When civilian truck driver Paul Conroy (Ryan Reynolds) is kidnapped by a group of insurgents in Iraq, he soon finds himself buried alive with nothing more than a lighter and cell phone. As he holds on for dear life, waiting for a rescue team that may not make it in time, he tries to reign in his anxiety.

'Adventureland' (2009)

Another critical success that deserved more media attention, Adventureland was a coming-of-age story filled with equal parts humor, heart, and nostalgia.
Adventureland stars Jessie Eisenberg and Kristen Stewart in the lead roles. Eisenberg plays James Brennan who, at the start of the movie, is psyched to go on a trip to Europe following his college graduation. However, when his parents say they can't foot the bill, he winds up working at a theme park and meets Em (Steward). Ryan Reynolds plays one of the amusement park's employees.

'The Voices' (2014)

The Voices, though classified as a thriller/horror, is quite different from other films of its kind. The film, functioning as more of a black comedy and horror combination, gave Ryan Reynolds a chance to prove that he could manage off-kilter roles. However, this movie failed to make waves among mainstream audiences and was preferred by critics.
Reynolds plays a mentally unstable factory worker who must decide whether he should heed his cat's or his dog's advice. The cat wants him to become a murderer, but the dog is pushing him to lead a normal life. The film was a bit odd, but definitely satisfied audiences who enjoy stepping away from the run-of-the-mill.

'Mississippi Grind' (2015)

Mississippi Grind hit theaters only one year before Deadpool and finds Ryan Reynolds starring as a gambling addict's (Ben Mendelsohn) good-luck charm on a trip to a high-stakes poker game in New Orleans.
Another critical success, the movie proved that Ryan Reynolds had the chops to make it as top Hollywood talent. However, most average viewers disliked the film. The film boasts a 91% critics score and a 54% audience score on Rotten Tomatoes.