Ryan Seacrest: A Look at the Shocking New Details In the TV Host's Sexual Misconduct Scandal
Ryan Seacrest is the latest television personality to be embroiled in a sexual harassment scandal. Back in November 2017, Seacrest came out with a statement saying that a former employee was accusing him of sexual harassment. Deadline reported that he was getting out ahead of the story because the woman had asked for money in exchange for staying quiet.
Seacrest vociferously denied the allegations — which were not yet known to the public — and E! opened an investigation into the matter. Now, there have been some new developments, with the victim coming forward and sharing some shocking details of what she allegedly experienced while working for Seacrest. Here's what you need to know.
1. E! has already closed its investigation into Seacrest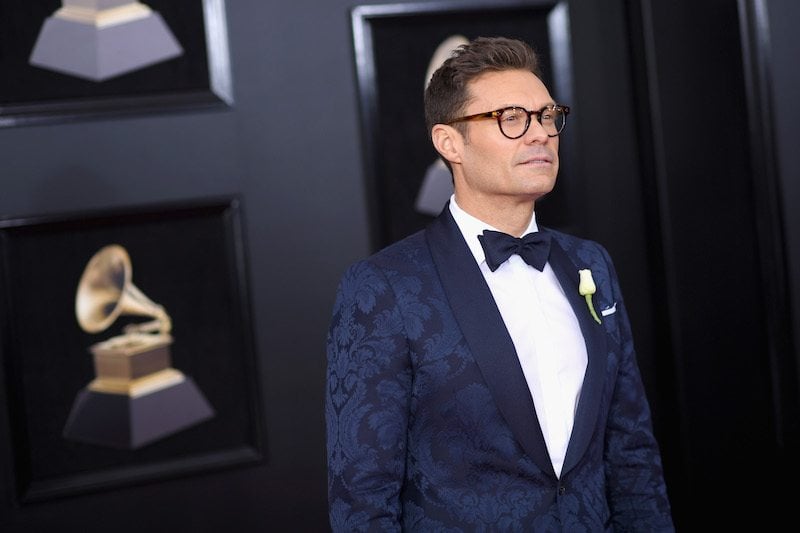 In early February, E! said that it was closing its investigation into Seacrest's alleged sexual misconduct. According to this report, NBCUniversal had hired outside counsel, which "found insufficient evidence to support the claims."
Up until this point, the actual claims of the alleged victim had not been public. But following this investigation being closed, the woman came forward in an interview with Variety. She said it was clear that the outside counsel was on Seacrest's side and that he never contacted several of the witnesses she provided.
She also went into detail about the shocking allegations she is making against Seacrest.
Next: What the woman revealed about working for Seacrest
2. Suzie Hardy says she was subjected to years of unwanted sexual aggression while working for Seacrest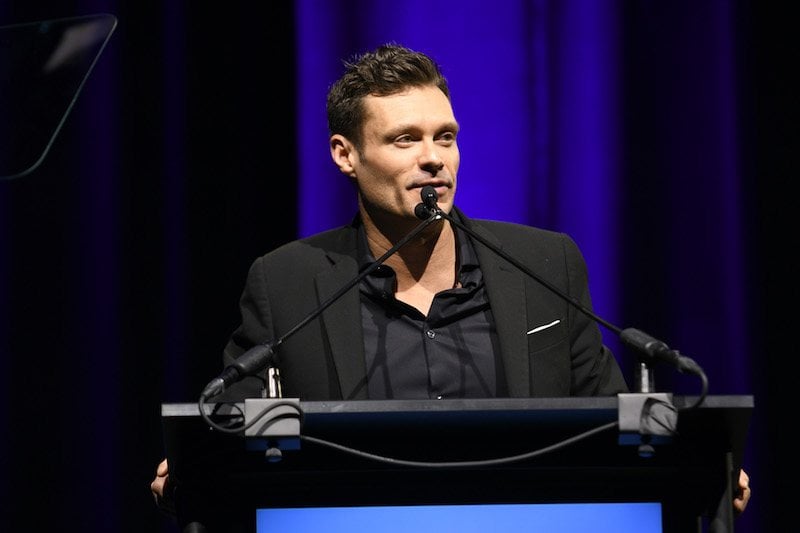 According to Variety, Suzie Hardy began working for E! as Seacrest's personal stylist in 2007. She says that while working there, she was subjected to "years of unwanted sexual aggression."
She explained that she endured this harassment because she couldn't afford to lose her job, as she was a single mother and needed to provide for her daughter. Hardy also told Variety that she never asked Seacrest for any money, as Seacrest claims.
Next: This behavior of Seacrest's is what first made Hardy concerned. 
3. She says Seacrest expressed interest in her and asked her to take a nap with him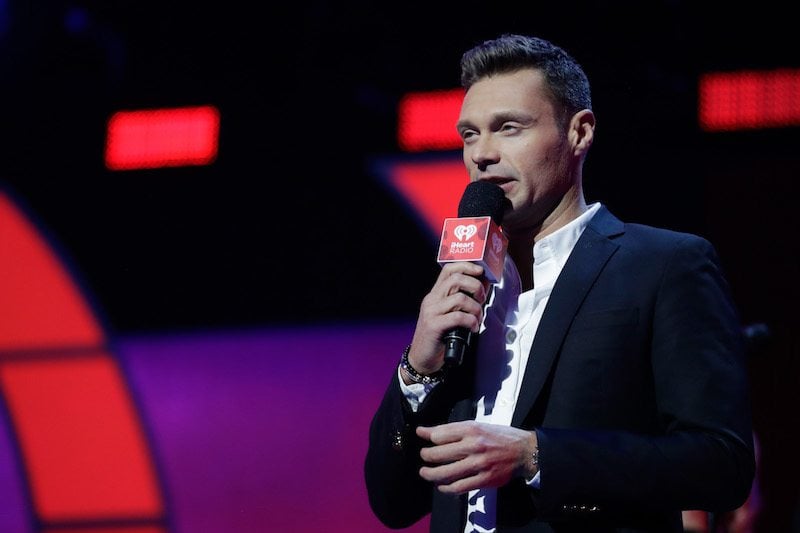 Hardy told Variety that after working with Seacrest for a bit, he began asking her to be with him when she wasn't really needed — like on a set where he already had a stylist present — or when she felt it was inappropriate. For example, Hardy says Seacrest once asked her to come to his house at 8 p.m. alone to tie a necktie; she says she dressed him at his house on multiple occasions at Seacrest's request.
At the same time, Hardy says she was made aware through Seacrest's assistant that Seacrest was interested in her romantically. She also says that Seacrest began giving her excessive gifts, like $1,000 spa gift cards.
Eventually, at 2007's New Year's Rockin' Eve, Hardy says that Seacrest asked her to "take a nap" with him, which she declined.
Next: Seacrest's alleged sexual harassment of Hardy did not stop there.
4. She says Seacrest hugged her in his underwear more than 10 times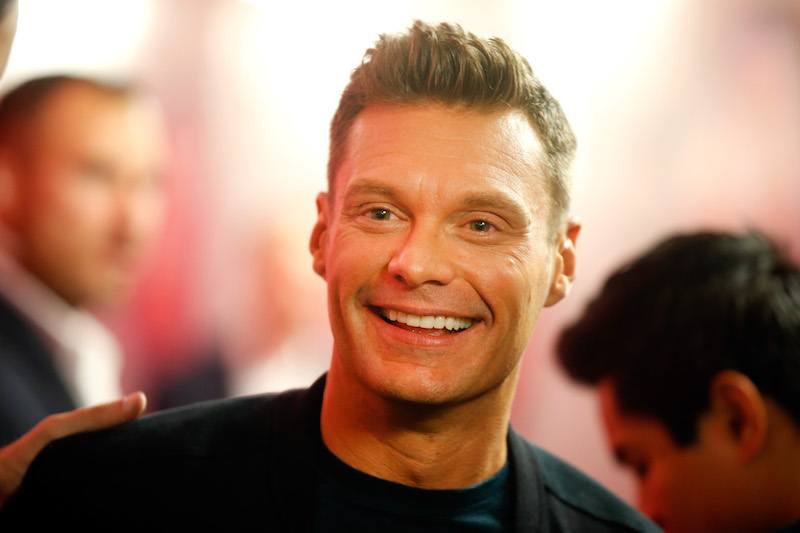 Hardy told Variety about an incident that allegedly took place in 2007 in which Seacrest wrapped her in "a bear hug" while wearing only underwear and would not let go of her until his assistant walked in.
Hardy says that this behavior continued and that while she worked for Seacrest, he hugged her in his underwear over 10 times.
On another occasion, Hardy says that Seacrest was sitting in his dressing room in his underwear when he told her, while near tears, "I just don't think you're attracted to me." Hardy says she responded, "I'm attracted to my paycheck."
Next: Seacrest's alleged behavior soon went from sexual harassment to sexual assault.
5. She says Seacrest once grabbed her crotch and asked if she was going to sue him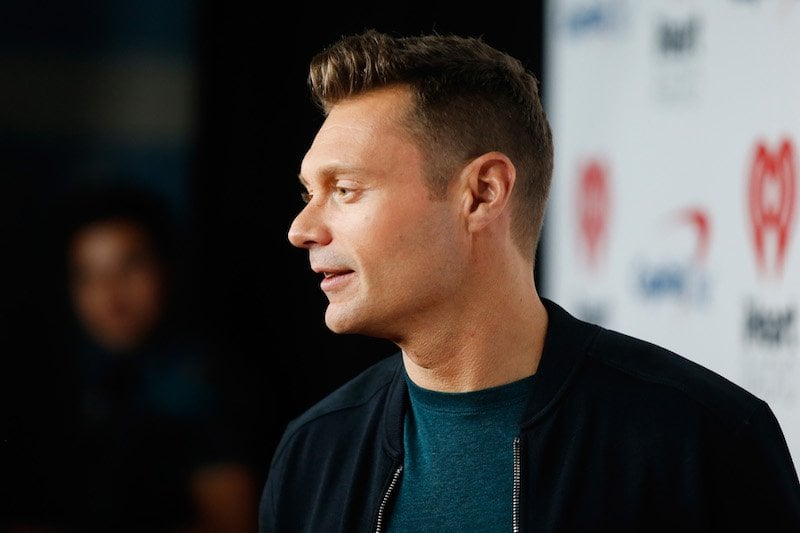 Hardy says that in 2008, Seacrest's behavior escalated into sexual assault. She told Variety that one day, as they were walking to set together, Seacrest cupped her crotch from behind. After pulling his hand away, Seacrest allegedly asked, "Oh my god, are you going to sue me?" Hardy replied, "Not if I stay employed."
Variety spoke to a co-worker of Hardy's who confirmed that she told him about this alleged incident at the time. This co-worker added that he personally saw Seacrest on more than one occasion push Hardy's head into his crotch while she was tying his shoes.
Next: Two more instances in which Seacrest allegedly assaulted Hardy 
6. She says Seacrest once slapped her butt and on another occasion grabbed her vagina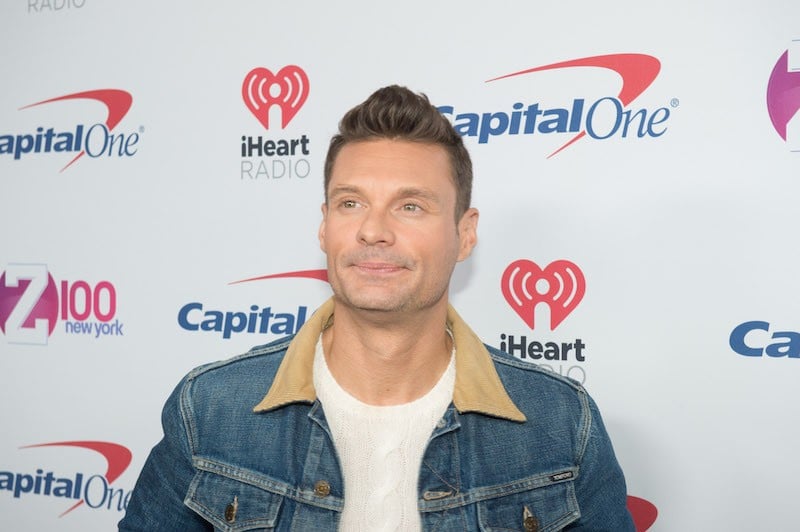 Hardy says that Seacrest sexually assaulted her three more times.The first alleged incident took place in 2009. Hardy says that while she and Seacrest were leaving an E! set, Seacrest forcefully slapped her butt. She says that hours later, she had a red welt on her butt, which she took a picture of and later provided E!'s investigators as evidence. The same co-worker as before confirmed he witnessed this incident.
Another time was in 2010. Hardy says that while she was tying Seacrest's tie, he asked her an inappropriate question about whether she had had sex with her new boyfriend yet. He then allegedly reached down and grabbed her vagina. Hardy says she ran to the bathroom in tears. Three people told Variety that Hardy told them about this when it allegedly happened.
Next: The third time that Seacrest allegedly assaulted Hardy is even more disturbing. 
7. She says Seacrest once climbed on top of her with an erection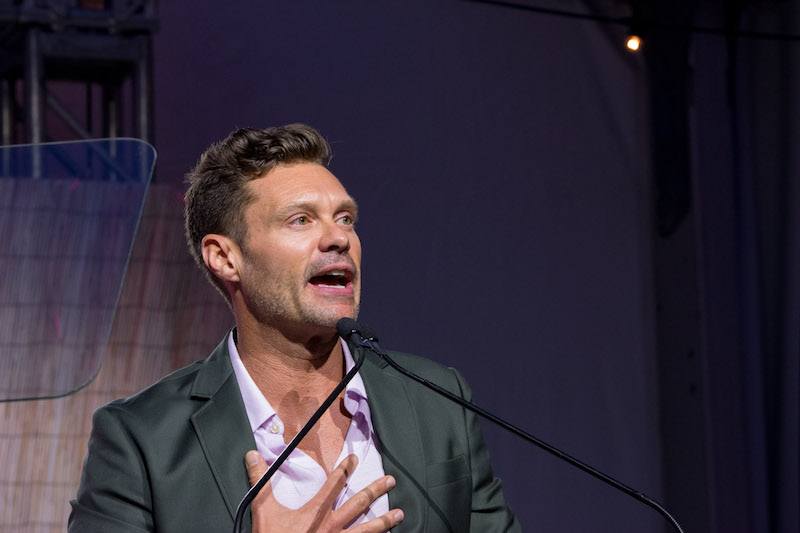 A third alleged incident took place in 2009. Hardy says that while helping to prepare Seacrest for the Academy Awards, Seacrest, who was in his underwear and had a visible erection, grabbed her, threw her onto a bed and climbed on top of her, rubbing his erection against her.
This allegedly only stopped when a co-worker of Hardy's began to yell at Seacrest. A friend of Hardy's confirmed to Variety that Hardy told him about this incident at the time.
Next: What happened when Hardy informed human resources of this behavior.
8. She says she was fired after telling human resources about the harassment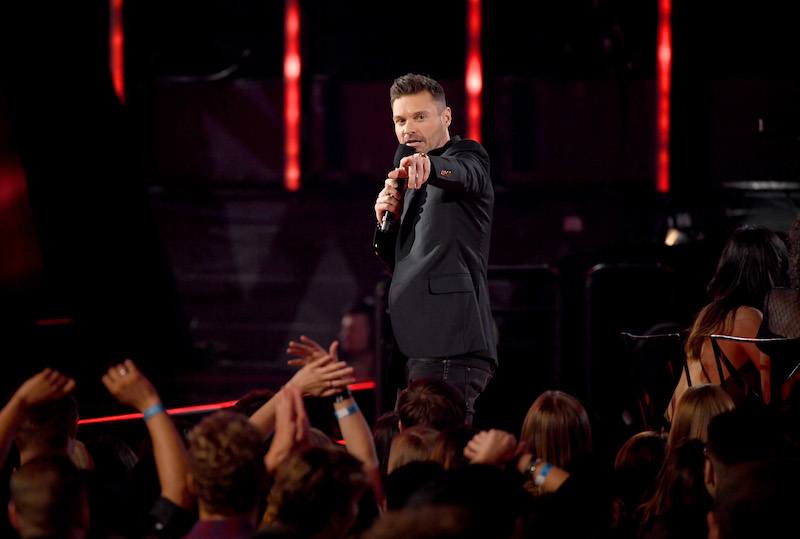 Hardy says that in 2013, she was asked to meet with human resources; she did not seek them out. They asked her about the nature of her relationship with Seacrest, at which point she told them about the alleged harassment and assault.
Hardy says that two weeks later, she was let go, and she never had any further contact with Seacrest. She did say that Seacrest once called her and assured her they would work together again.
They didn't, though, as Hardy has since left the entertainment industry entirely. She now works at a tech company and says she has spent a lot of time in therapy.
Next: How Seacrest is responding to Variety's report
9. Seacrest denies the allegations and says the accuser demanded money to stay quiet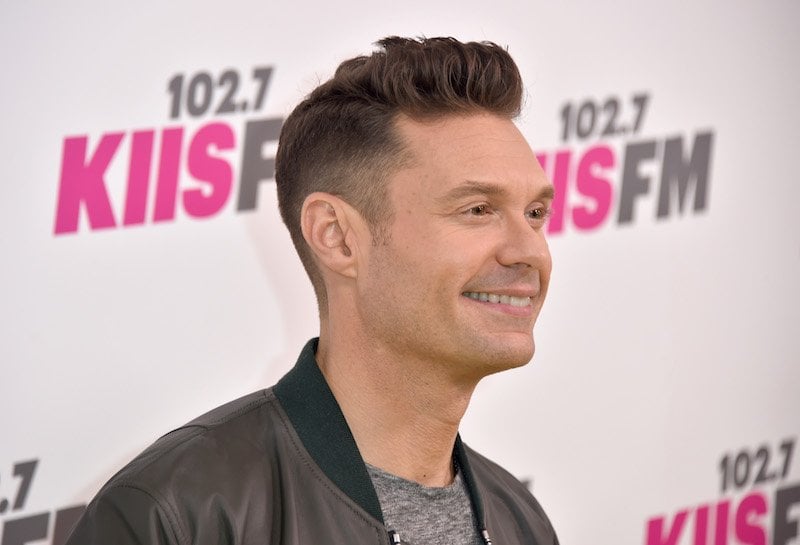 After this detailed report from Variety, Seacrest has once again denied the allegations. In a statement to PEOPLE, Seacrest said that his name was cleared in E!'s investigation and that this investigation found evidence that "clearly challenged the veracity of the claims made against me."
He also once again claimed that Hardy on multiple occasions offered to withdraw her allegations if she was paid millions of dollars, something Hardy and her lawyer have denied. "I don't want to accuse anyone of not telling the truth but in this case, I have no choice but to again deny the claims against me, remind people that I was recused of any wrongdoing, and put the matter to rest," Seacrest said.
Next: Some of Seacrest's colleagues have come to his defense.
10. Several colleagues have defended Seacrest, including Kelly Ripa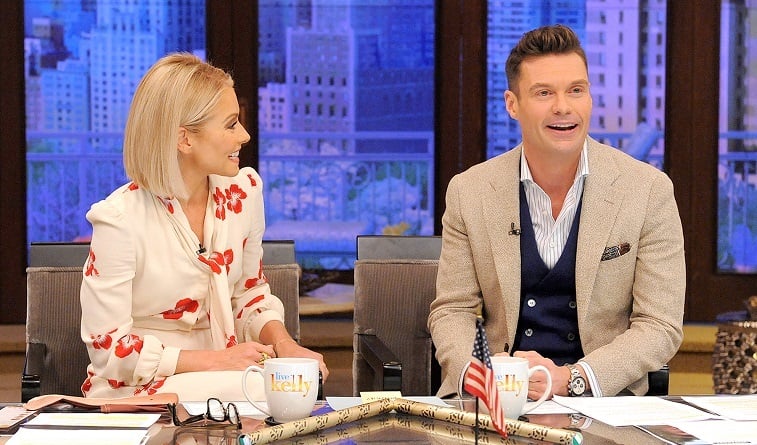 These shocking allegations have not led to Seacrest being driven out of the industry; instead, several of his colleagues are now defending him. The first is Kelly Ripa, who defended Seacrest while sitting by his side on Live with Kelly and Ryan.
"I just want you to know, you are a privilege to work with and I adore you," she said on March 1, three days after Hardy went public with her allegations. "I know what a professional, great person you are, and I feel very, very blessed to work with you each and every day."
In addition, Jayson Stacy, Seacrest's stylist and makeup artist for 13 years, told People that he has never heard anything about Seacrest being mean or making women uncomfortable. An anonymous source who works with Seacrest also told People that they couldn't fathom these allegations being true.
Hardy's lawyer said in a statement that a few colleagues of Seacrest having positive experiences with him is "probative of nothing."
Check out The Cheat Sheet on Facebook!