Who Is Ryan Seacrest's Ex-Girlfriend Shayna Taylor & Why Did They Split?
Ryan Seacrest and his long-term girlfriend, Shayna Taylor, have called it quits. The two have been dating on and off for the last few years. Here's what we know about the celebrity couple and why they broke up this time.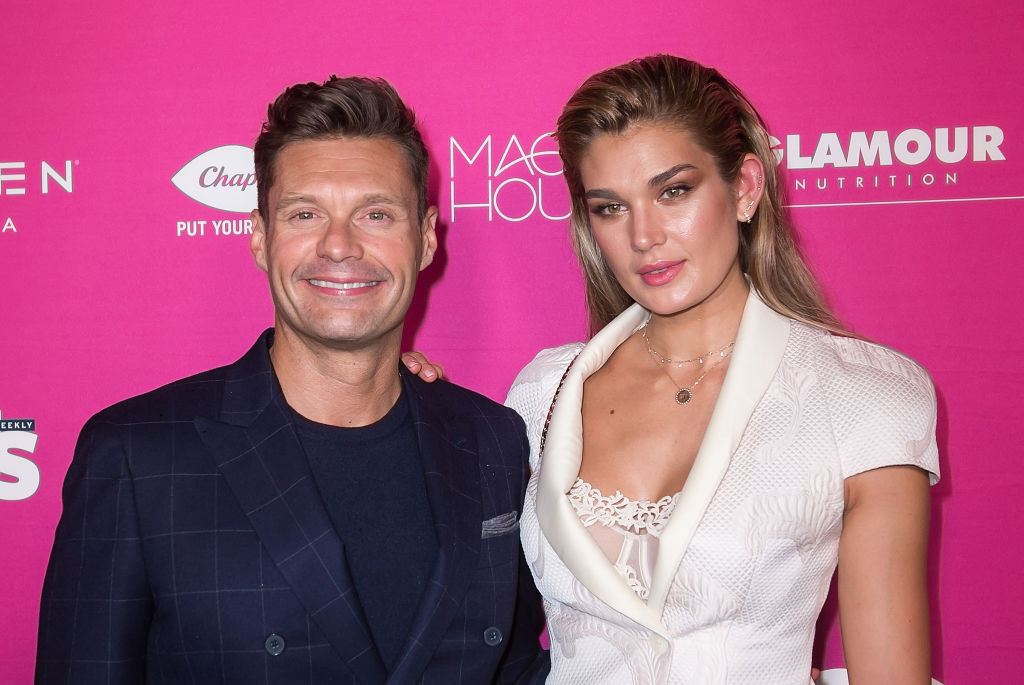 Seacrest and Taylor met in 2013

The celebrity couple met through mutual friends in 2013, according to People. This was not long after Seacrest split from Dancing With the Stars dancer Julianne Hough. Seacrest and Taylor reportedly dated until 2014, then broke up, but later rekindled things. They moved from Los Angeles to New York City together after Seacrest joined Live With Kelly and Ryan.

Taylor is a chef and model

If you're not sure who Taylor is, here's the lowdown. Shayna Taylor is a chef who focuses on nutrition and wellness with her brand Shayna's Kitchen. Additionally, she's a model, though it looks like most of her focus is on her health brands: She is working on a skin care line, Moonstone Skin, and a line of CBD products, Bottle & Stone.

This could be the reason they split up

So what led to this recent breakup? According to People's source, they weren't on the same page about their future. "After three years together, Shayna wanted more out of the relationship," said the source. "It felt like the natural next step for her. She was ready to get married, but Ryan wasn't there yet." This comes just a few months after Seacrest said that the two were "very in sync," adding that they "both try to actually be in this moment" when asked about plans for their future together.

They were still together on Valentine's Day

The news of the split was reported on Feb. 27, 2019. This is just two weeks after the couple spent Valentine's Day together. Taylor shared a sweet photo of the two on Instagram, along with a caption where she called the American Idol host her "best friend."

Seacrest has not commented yet

Seacrest doesn't share his personal life on social media all that often, instead choosing to focus on his busy schedule involving multiple shows and many celebrity encounters. He does like to share photos of his niece, Flora, however. The last time Seacrest posted anything with Taylor was when the two spent Christmas with his family.
Unsurprisingly, Seacrest has yet to comment on the split. Though an official press announcement may be in the works, it seems as though he's happy to let the media tell the story for him, as there really isn't any scandal here.

Seacrest is busy as always

To say that he's one of the hardest working men in show business would be an understatement. Seacrest has a lot on his plate right now: The new season of American Idol starts on March 3, and he's back as host. As usual, he was a host for E! at the Oscars, and all of this while continuing to spend his weekday mornings with Kelly Ripa on their show. Between the two of them, it looks like Taylor and Seacrest will have a lot to keep them busy in the wake of their break up.