Ryan Serhant From 'Million Dollar Listing' Shares His Secret to Beating the Competition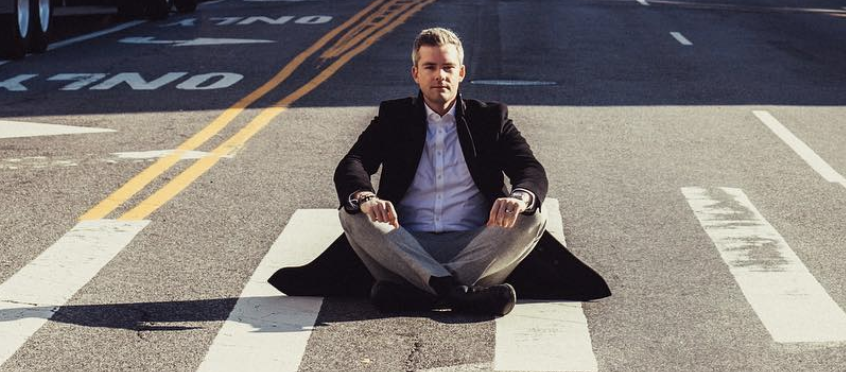 Anyone who watches Million Dollar Listing New York knows that star agent, Ryan Serhant is the uber-confident Realtor who gets the deal done. But what if you knew Serhant wasn't always the handsome, self-assured agent seen on the show?
Serhant recently revealed on his YouTube Vlog that he struggled with his self-image and lacked confidence while growing up. He devluges what helped him overcome self doubt and ultimately dominate the competitive Manhattan real estate market.
He also shares one tip that anyone can apply to their business to help them outwork and beat their competitors.
Serhant didn't start his career with confidence
During a speaking engagement, he told the crowd where he started. He kicked off his talk by saying anyone who has seen him on television or has read his book probably doesn't think he has a confidence problem. In fact, "That guy is probably way too confident," Serhant says.
"But I tell you, growing up, I had no self-confidence whatsoever," Serhant reveals. "I was actually pretty overweight for a long time. I had really, really bad skin and it gave me a lot of anxiety."
He adds that he also didn't know how to make friends either. So he bounced around all the time and wasn't good at sports. He recalls his parents forcing him to play baseball. His father yanked him from the field mid-game and said this sport was not for him.
His discomfort created this for Serhant
Living an uncomfortable life did one thing for Serhant. It forced him to push himself up against walls that made him feel uncomfortable.
"Summer 2008, it was either go home or die," he says. "Let's get into real estate and let's make it work. Because I had no other option. I had literally had no other alternative." He adds he still had no self-confidence or self-esteem at the time either.
This lightbulb went on for Serhant
Serhant realized that each day is brand new in real estate. "Guess what," he asked. "None of these people know me and every single day I'm going to meet new people. I am now confident. I am now the greatest broker in the history of the world. That's what I told myself every day. It was not true."
While other brokers have extensive networks and contacts, Serhant knew all he had was 24 hours in a given day. So he opted to outwork his competition and did so using one easy trick. He woke up at 4:30 am every morning and hit the gym. While the average person rises at about 7am, Serhant builds an extra two hours into his morning to get ahead of his competitors.
He figures that if you can wake up two hours early every day, you earn an extra 20 days a year to get ahead. "Just by waking up two hours earlier, that's all I have to do," he says. "I don't have to be smarter, I don't have to be better looking [or have connections or travel]." He says these 20 extra days a year allow you to control your own destiny. "That's my secret sauce," he shares. "I outwork everybody. I have to, because I have no control over anything else, other than myself."
Check out The Cheat Sheet on Facebook!