'Sacred Games' Season 3: Will There Be a New Season or Is Season 2 the Series Finale?
Sacred Games was Netflix's first foray into original series in India. This series is one of the most recent additions — and first in India — to join the massive amounts of other successful Netflix original series and is reportedly prime for binge-watching. Based on a novel by Vikram Chandra, the first season was released in 2018. The second season just released on August 15th. The riveting series with a cliffhanger ending has fans asking: Will there be a season 3?
What is 'Sacred Games' all about?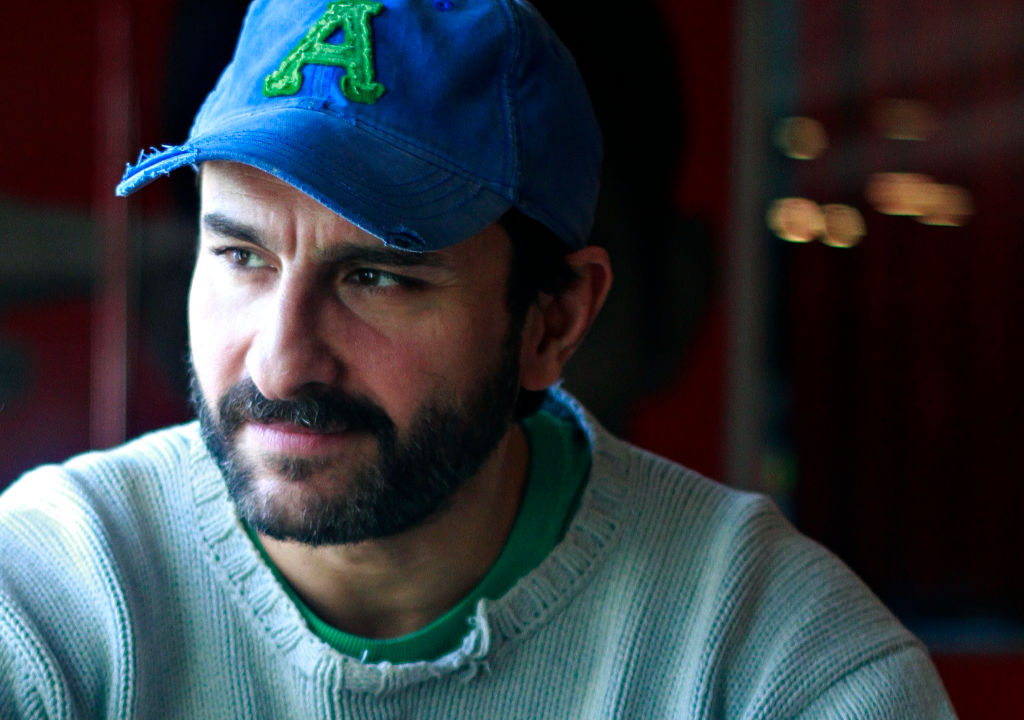 The series is based around a troubled police officer in Mumbai, Sartaj Singh, who is trying to climb his way up the ranks of the police force even though he has a severe distaste for the corruption within the force. Singh's life takes an unexpected and dangerous turn when he is contacted by a gangster and told that he has 25 days to save the city. The series then takes Singh through a series of plot twists and turns on his journey to save Mumbai while also becoming exposed to its dirty underworld.
Season 1 was praised for its adherence to the novel, while also adding in additional layers and complexity. The performances were highly lauded. The show racked up awards, including Best Drama Award from the News18 iReel awards and Best Direction and Best Editing at the inaugural Asian Academy Creative Awards. While a second season was likely in the plans, there is no doubt that the numerous accolades ensured that Netflix would develop a second season.
Sacred Games season one proved to be a huge success, inside and outside India. In fact, Netflix revealed that the first season was watched by twice as many people outside of India as within it.
Spoiler alert: 'Sacred Games' Season 2 cliffhanger
Season 2 of Sacred Games became available in India on August 15th, 2019, aligning with the country's independence day. Avid fans have already binged the entire season and have been posting spoilers on social media.
Season 1 took us through half of the 25 days Singh was granted to save Mumbai. This season jumps straight back into Singh's investigation and the sordid past of the gangster who is toying with him.
Season 1 offers up eight episodes that complete the original source material from Vikram Chandra while also expanding on the content, adding in new female characters. The season leaves fans wondering what's next with the series by ending with a massive cliffhanger. As Season 2 wraps up, Singh has located a nuclear bomb that is set to destroy the city. He is given three attempts to defuse the bomb. On his third attempt, the screen cuts to black, completing season two.
Will there be a Season 3 for 'Sacred Games'?
The cliffhanger at the end of season 2 has left Netflix a clear opening for a third season. They have; however, used up all the source material from Chandra's novel, so any new season will stray from the original plot. Other series have followed a similar model to success, such as HBO's series Big Little Lies.
Sacred Games head writer Varun Grover has replied to questions regarding a third series. While he told Gadgets 360 that they are only focused on the current season, he also teased viewers, stating: "Only time will tell." He also commented on the fact that they have exhausted their source material, telling Hindustan Times: "You make your own" and "Should things go on we'll make things up."
While fans wait to see if Sacred Games will be back for another season, they should consider bingeing on the following series that might also tickle their fancy: Luther, Narcos, The Wire, The Sopranos, and Fargo.