Salma Hayek Says This 1 Thing Is the Worst Part of Getting Older
"Getting older" and "aging" are phrases one simply doesn't associate with actress Salma Hayek. At 53, Hayek looks even better than she did 20 years ago.
Find out what the Frida star considers the worst aspect of getting older and why it upsets her so much.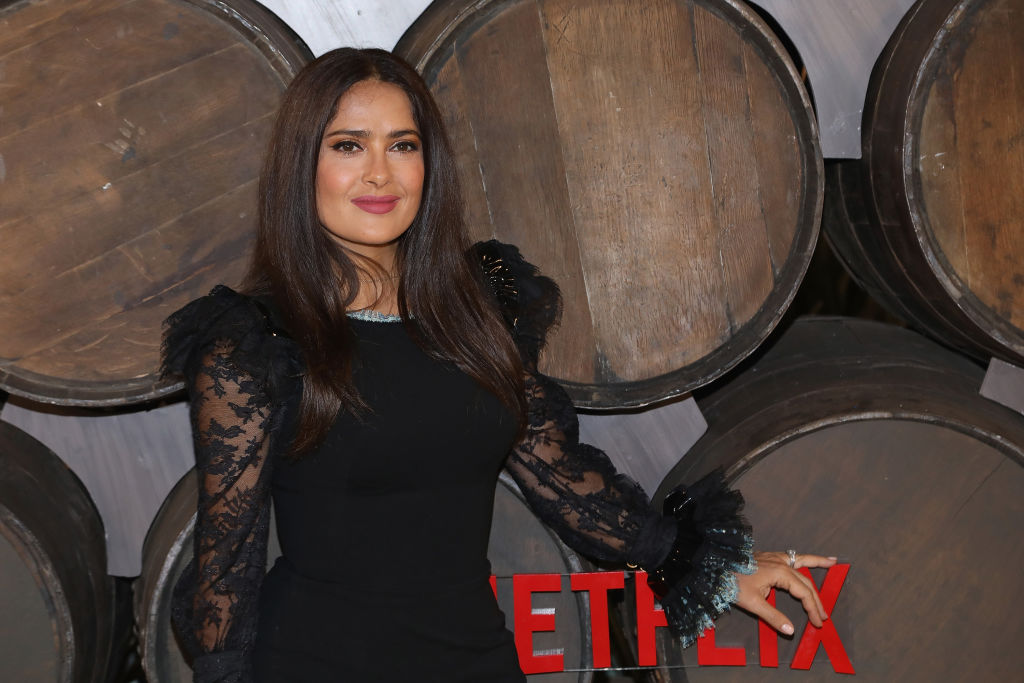 Salma Hayek doesn't mind getting old
The businesswoman and activist recently shared an Instagram post with her 12 million followers prior to her 53rd birthday. Clad in a string bikini, the actress defiantly proclaimed her age saying in both English and Spanish, "Yes, tomorrow I'm 53. So!? Si, mañana cumplo 53. Y!?"
The Bandidas star reflected earlier this year with InStyle magazine on growing older in Hollywood.
"In America, they used to tell actresses they expired at 30," she said. "That's why I was scared. Now I don't care about getting older. When I turned 40 and then 50, I didn't mind at all."
And in 2017, the actress told DuJour she's not interested in Botox.
"Listen, if there was something you could do that would keep you looking good, I would do it," she said. "But I'm in love with my husband [French businessman François-Henri Pinault], and I want to look like a lovely lady when I'm 70. I want him to see me and think, 'Okay, my girl is old now, but there's still beauty there.'"
Hayek also commented on the different acting roles that come with age.
"I love to play the mother, and I'll be excited to play the grandmother," she said. "How boring to play that [sexy] part for the rest of my life."
Hayek says she struggles with body confidence
She told Net-a-Porter's The Edit in 2015 that her body confidence was "up and down all the time."
"I was always borderline chubby because I like my food and, frankly, I like my wine," she said, according to Harper's Bazaar. "I have to say, I'm pushing 50 but I feel great. I'm quite short. I have an overly… wavy body. I'm not like the girl next door who is easy to cast."
Hayek went on to say that people should celebrate who they are as individuals in life.
"You have to get up and become your own work of art," she said.
Hayek says this part of aging stinks
The mother to 12-year-old daughter Valentina isn't the type to declare surrender when it comes to just about any challenge. From fighting to get her film Frida produced and released to dealing with dyslexia, Hayek isn't one to back down.
But with one aspect of aging, the Fools Rush In star seems to have met her match.
"The worst part of the aging process has been my eyes," she told Hola! in 2017. "Not the wrinkles — the eyes themselves. I'm such a visual person and [now] I cannot read without depending on glasses."
Read more: Michael Douglas's Tips For Aging Gracefully in Hollywood