Sam Smith Opens Up About His Struggle With Body Image and How He Has Learned To Embrace His Appearance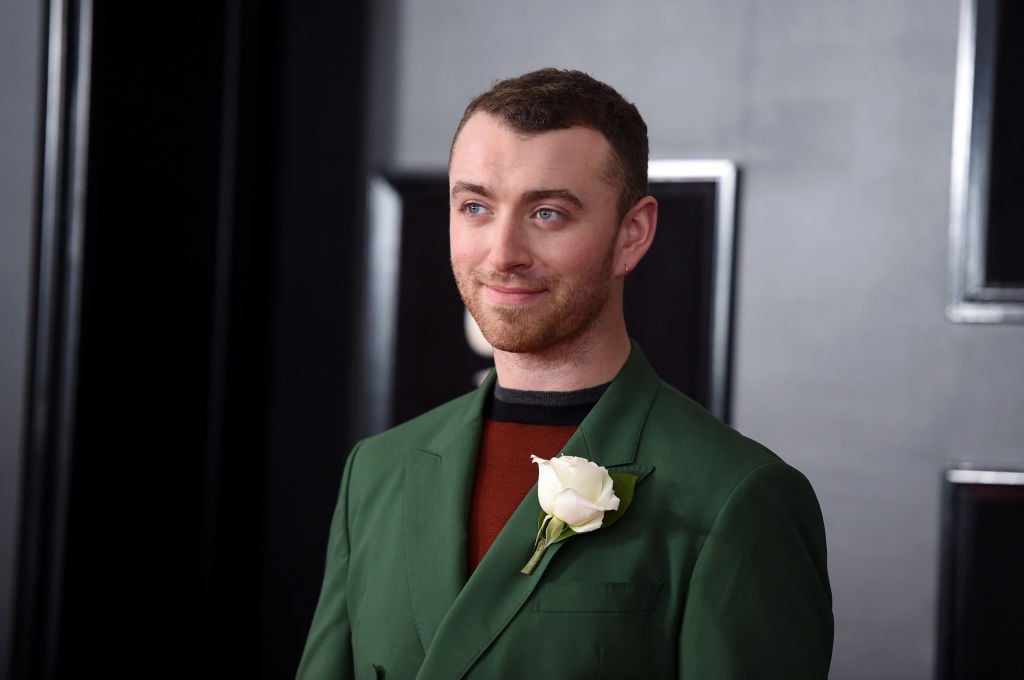 Sam Smith has always been open about his struggles when it comes to body image.
After losing a considerable amount of weight over the years, the singer has still found it difficult to fully embrace his body.
Recently, Sam Smith found the courage to pose without a shirt for the very first time and shared a special message on how he wants to start celebrating his body "AS IT IS."
Sam Smith is learning to embrace his body
In an emotional post uploaded to Instagram, Sam Smith opens up about his years of struggle with body image.
The singers shared the ups and downs he constantly faces when it came to feeling comfortable in his body.
Sam Smith explained that it took a lot for him to fully embrace his appearance and tried out different ways to achieve the appearance he's always had in his head.
The "Love Lies" singer posted a photo of himself on the beach without a shirt to Instagram and shared an extremely heartfelt message that revealed how he is working on embracing his body.
Smith began his emotional post by writing, "In the past if I have ever done a photo shoot with so much as a t-shirt on, I have starved myself for weeks in advance and then picked and prodded at every picture and then normally taken the picture down."
After many years of trying look a certain way, Sam Smith has decided to embrace his body and did so with a photoshoot.
"Yesterday I decided to fight the f–k back. Reclaim my body and stop trying to change this chest and these hips and these curves that my mum and dad made and love so unconditionally."
He continued, "Some may take this as narcissistic and showing off but if you knew how much courage it took to do this and the body trauma I have experienced as a kid you wouldn't think those things. Thank you for helping me celebrate my body AS IT IS @ryanpfluger I have never felt safer than I did with you. I'll always be at war with this bloody mirror but this shoot and this day was a step in the right f—–g direction."
He has been open about his weight loss
In 2018, Sam Smith got candid about his constant body struggles, even after showcasing his slimmer figure that he has maintained over the past three years.
While sitting down with V Magazine for the Spring 2018 "Discovery" issue, Sam Smith revealed that even though he has lost weight, he still finds that body image is a constant struggle.
"My job is very self-indulgent: I have to listen to my voice daily, I make decisions on what tour posters or album covers look like, I look at my face while sitting in the makeup chair. I get kind of sick of myself, so I trust my team," he stated. "But my body image is always going to be an issue. I need to constantly train myself to watch the right sort of films, to not look at certain ads and think that's how my stomach should look."
Fans are applauding Sam Smith for his bravery
Not only is Sam Smith proud of himself for stepping out of his comfort zone and sharing something he's always been insecure about, but fans are praising the singer for opening up.
All of his fans knew how the idea of body image has truly impacted Sam Smith's life and took to social media to appauld the singer on being an inspiration to anyone who is struggling with the same issue.
On fan commented on Smith's post by writing, "Sam, thank you for so beautifully and with brave vulnerability speaking your truth. In doing so you give voice and inspiration to those of us listening and watching with similar truths! Nothing but love and respect!for you!"
Another follower commented, "I hope you know how many people you've helped by posting this. My struggle is the same and my heart is with you. You're enough."
Sam Smith is truly an inspiration to all and is showing the world that it is okay to embrace the things that make you who you are.