Sam Smith the Latest to Copy Tom Petty in Long Line of Imitators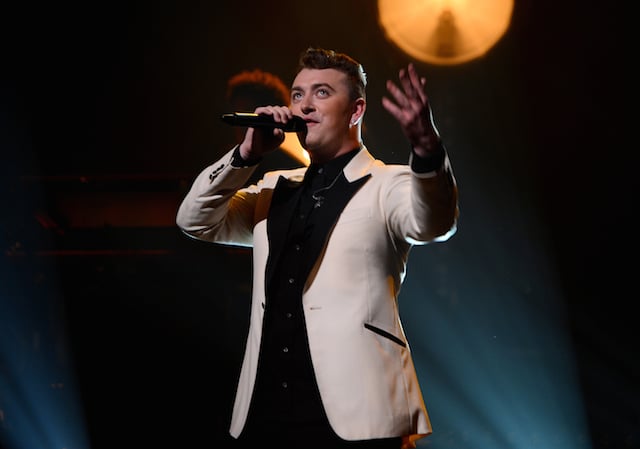 Tom Petty has been an integral part of the music industry for almost 40 years as the man behind The Heartbreakers, along with a spell in The Traveling Wilburys. His songwriting career is one that numbers him with the legends, so it's no wonder that modern musicians almost compulsively copy his work, whether by accident or on purpose. The latest occurrence took place just this last week, ending a bizarre series of events that saw Petty get a songwriting credit from none other than Sam Smith.
It all began when Smith's single "Stay With Me" debuted, topping out at No. 2 on U.S. Billboard charts and No. 1 on U.K. charts. Arguably his best-known and most successful single, the track has a catchiness to it that gets it stuck in anyone's head following a first listen. The reason for this, though, could very well be the fact that it bears a striking similarity to the 25-year-old Tom Petty track "I Won't Back Down." Normally, controversies like this peter out following someone on the Internet noticing the similarities. But this one ended in a way we haven't seen much of: with Smith awarding Petty a songwriting credit.
According to a BBC News report, everything about the situation was amicable, yet still it's all odd in so many ways. Smith's camp claimed it was "not previously familiar with the 1989 Petty/Lynne song," something we have a hard time believing, given that "I Won't Back Down" is far from some obscure track on the outer fringes of popularity. Even so, this incident is the most recent in a long line of people "borrowing" from Petty.
The most recent controversies before Smith's involve two tracks: The Strokes' "Last Nite" and "Dani California" by the Red Hot Chili Peppers. For "Last Nite," in 2001, we had ourselves a song that shared a lot with Petty's seminal hit "American Girl," with Petty later dishing in a Rolling Stone interview on what he suspects happened:
The Strokes took 'American Girl' [for 'Last Nite'], and I saw an interview with them where they actually admitted it. That made me laugh out loud. I was like, 'OK, good for you.' It doesn't bother me.
"Dani California" was a similar situation, in which Petty, despite noting the similarity to his own "Mary Jane's Last Dance," also said in that Rolling Stone piece that he "seriously doubt[ed] there was any negative intent." His laid-back approach to both controversies further begs the question of why his reaction to Smith seemed to be far more proactive for a man who admits, "I don't believe in lawsuits much," going on to say in Rolling Stone that "there are enough frivolous lawsuits in this country without people fighting over pop songs."
With Smith, though, it would appear as though Petty's ready to start fighting for his music, whether intentionally copied or not, especially for a track that won worldwide acclaim the way "Stay With Me" did. CNN reports that Petty and co-writer Jeff Lynne will also receive royalties for the track, in addition to their respective writing credits. It's the topper to a strange series of events that show it's far easier than one might think to accidentally copy Tom Petty.
If you're curious, have a listen to "I Won't Back Down" and "Stay With Me" yourself, and let us know what you think.
More from Entertainment Cheat Sheet:
Want more great content like this? Sign up here to receive the best of Cheat Sheet delivered daily. No spam; just tailored content straight to your inbox.