Samantha Markle Doubted Meghan's Ability to Be a Mother, Once Said 'Meg Will Definitely Get a Nanny'
Meghan Markle hasn't always had the best relationships with her family members. She and her father haven't been on speaking terms in nearly a year, and her half siblings have verbally attacked her several times since she and Prince Harry began dating. And as it turns out, her sister didn't have confidence that Meghan would be a good mother.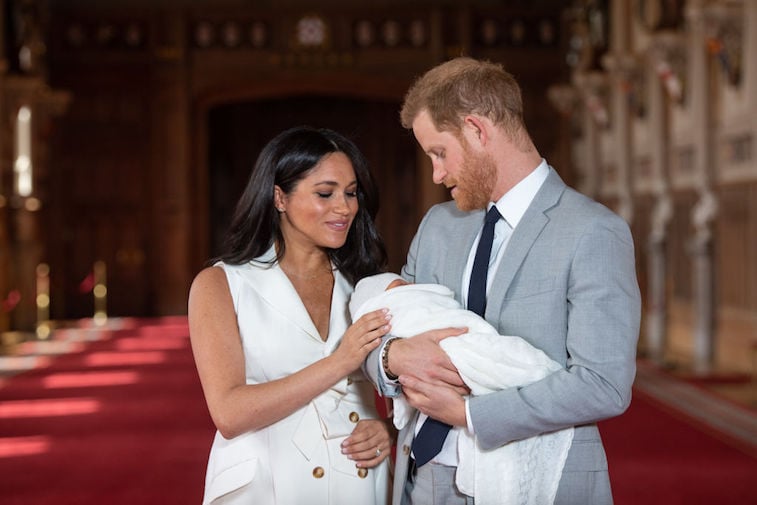 Meghan was close with her family growing up, but something changed down the line
Today, the only family member we ever see Meghan spending time with is her mother, Doria Ragland. Meghan and Doria have always had an extremely close bond, but the same can't be said for the other members of Meghan's family. She and her father were close growing up, but according to reports, things went downhill around the time Meghan went to college. She was once heard on a video from years' back saying that she and her father weren't on good terms.
Meghan's two older half siblings, Thomas Jr. and Samantha Markle, have done nothing but bad mouth her since she began dating Harry. However, Samantha said that there was once a time when they were all extremely close. It's unclear what exactly went down that separated the family members, but Samantha always claimed it was Meghan's need to climb the social ladder.  
Before Meghan gave birth, her sister seemed to doubt her ability to be a mother
Express U.K. interviewed Samantha shortly before Meghan gave birth, and Samantha made it clear that Meghan wouldn't be able to handle motherhood on her own. She seemed to cast doubt on the rumors that suggested Meghan and Harry wouldn't hire a nanny for their new baby. "I'm pretty sure that her threshold for stress could be quite low in the beginning," Samantha said. "How many rooms in Frogmore? I can see them all being filled up with nannies." The remarks appeared to be a dig at Meghan's ability to parent, suggesting she'd need dozens of nannies to help her care for one child.
Meghan reportedly did hire a nanny — who then quit two weeks later
Although people were certain Meghan wouldn't have a nanny help her out, especially with her mother coming to stay for a while, that didn't appear to be the case. Meghan and Harry did hire a nanny, and the couple reportedly asked the nanny to sign very intense non-disclosure agreement; likely because they don't want any more stories spread about them. However, this most recent nanny supposedly isn't their first. The first nanny quit only two weeks into the job. There were rumors that Meghan was too controlling over the baby, and it led the nanny to reconsider taking the job. However, the rumors about Meghan and Harry having a nanny — or having problems with a nanny — have never been confirmed.
Meghan has been focusing on motherhood and has removed herself from the spotlight
Meghan has taken Archie's birth as a breath of fresh air. Not only is she finally a mother, which she has always wanted, but motherhood has also given her a chance to remove herself from the spotlight. Meghan has been pelted with negative media attention ever since she and Harry began dating, and Archie has given her a chance to essentially hide from the people who talk about her most. She will likely remain on maternity leave for several more weeks.
Check out Showbiz Cheat Sheet on Facebook!