Samantha Markle Just Proved She Doesn't Truly Regret Treating Meghan Markle so Badly
Meghan Markle's family has been causing drama for her since right before her wedding to Prince Harry in early 2018. Between her estrangement from her father, Thomas Markle, to the contentious relationship with her older half-sister, Samantha Markle, it seems as though there hasn't been a dull moment for the Duchess of Sussex.
While Meghan Markle has never publicly spoken out about the drama, her sister has been incredibly vocal about the whole affair. And, recently, she went off on her sister with her most vicious verbal tirade yet.
Samantha Markle had apologized to Meghan Markle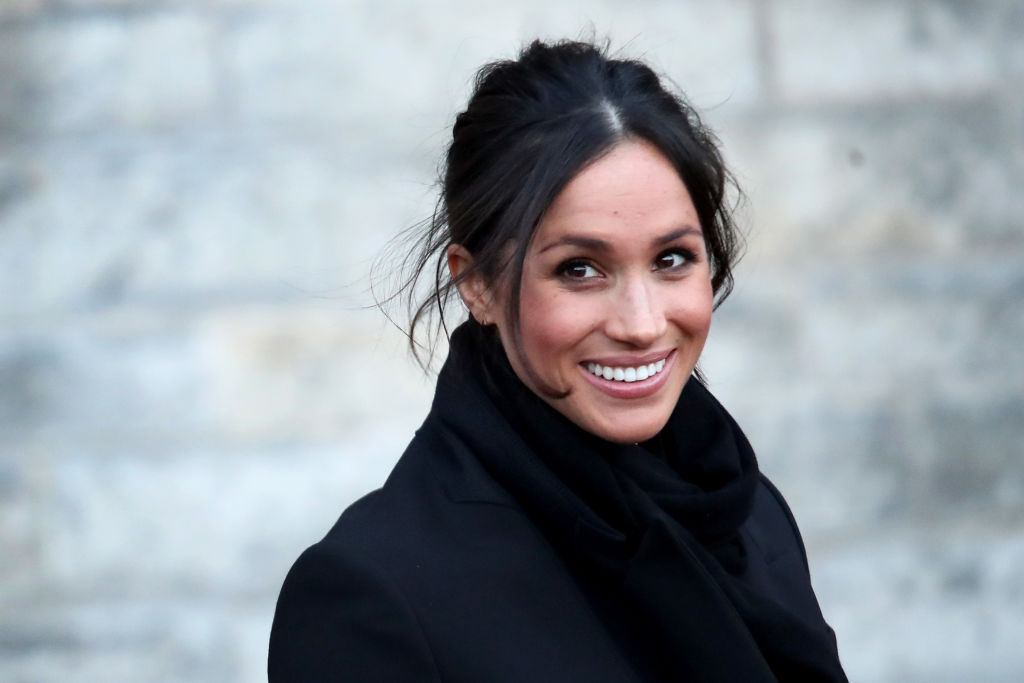 Following Duchess Meghan's estrangement from her father just before the royal wedding, certain members of her family reacted very strongly. This was especially true for her older half-sister, Samantha Markle. The sisters have the same father but different mothers, and Samantha Markle was very angry that the duchess had chosen to distance herself from their father, Thomas Markle. She launched a campaign to slander the former Suits actress in the press and took every opportunity to call into question both her character and her intentions.
In October 2018, Samantha Markle seemed to have a change of heart. She spoke out following the announcement that Meghan Markle and Prince Harry were expecting a baby, offering up a public apology to her younger sister. She claimed that she only said that things she did because she was angry and wanted to work things out for the sake of their father. Still, she offered up her love and congratulations and said that she was sincerely happy for her sister and Prince Harry.
Samantha Markle recently gave an angry interview
Samantha Markle's good intentions didn't last long. Prior to Duchess Meghan's 38th birthday on August 4th, her sister gave a scathing interview in which she revealed that her issues with her sister were nowhere near gone. She stated that she hopes Archie Harrison, Markle and Prince Harry's baby son, treats Markle just as she has treated their father and that the Duchess of Sussex is an absolute "disgrace to the Markle family name."
The elder Markle sister even took aim at Archie Harrison's private christening service, calling it "faked" and saying that she was surprised that "the church didn't catch fire when she (Meghan Markle) walked into it." She continued to rant by saying that she believes their grandfather would "disown" the duchess if he were alive for the way that she has treated the family.
Will Meghan Markle and her sister ever patch things up?
Samantha Markle's raging interview made headlines all over the world. While the duchess stayed silent, as she is likely to, fans took to social media to express their outrage at Samantha's angry claims. It seems as though Twitter might have had enough of the jealous stepsister as well: A few days after the interview went live, Samantha Markle's Twitter account was seemingly suspended. Some have speculated that the royal family had a hand at shutting down her account, although no statement has been released to confirm or deny that.
It is unlikely at this point that Meghan Markle will reunite with her sister at any point in the near future. It also seems clear that not only does Samantha Markle not regret the way she treated her younger sister in the past but that she is intent on speaking out negatively against her whenever she gets the chance. If Samantha Markle's overall goal is to establish a new, better relationship with her sister, she's definitely going about it the wrong way.