Samuel L. Jackson's Highest-Grossing Movies Of All Time
Born into adversarial circumstances on December 21, 1948, Samuel L. Jackson has put the emotional disappointments of his early years to good use. He has risen to become one of the most recognizable and highest grossing actors of all time.
With some of the most unforgettable characters to his credit, Jackson's films have grossed an astounding $4.9 billion throughout his career.  He is, in fact, Number 2 on the list of Hollywood's most bankable actors. Being bad has certainly paid off for Jackson, or at least for the characters he's portrayed. Jackson's bankability is above $23 million. Needless to say, he brings some clout to the table.
Jackson's early acting career
Jackson began acting in the Morehouse College theater program "to earn extra points." After earning his Bachelor of Arts in Drama in 1972, Jackson toured the country with the Black Image Theater Company where he participated in raw performances of politically-charged humor. He met his future wife, LaTanya Richardson, during this time. She is a graduate of Spelman College and also traveled with the company.
In 1976, the Jacksons moved to New York City to pursue careers on stage. They each began working in Off-Broadway productions. While in New York, Jackson established lifelong friendships with both Morgan Freeman and Spike Lee. They would prove to be instrumental in supporting Jackson as he made his transition to film.
Jackson's early film roles
Jackson gained recognition for his performance in Spike Lee's 1989 piece Do the Right Thing. By 1990, he garnered a position as a member of the Goodfellas cast. Lee again cast him in Jungle Fever, in which Jackson's performance as a crack addict won him the praise that began his meteoric rise.
From cocaine addict to running on adrenaline, Jackson was Steven Spielberg's pick for the part of engineer Ray Arnold in 1993's Jurassic Park. Jackson's roles have spanned a range of character performances as expansive as his prolific career. None are more recognizable than those with a specter of villainy. Who can forget his iconic turn in Quentin Tarantino's Pulp Fiction as the seething Jules Winnfield?
Jackson's highest-grossing films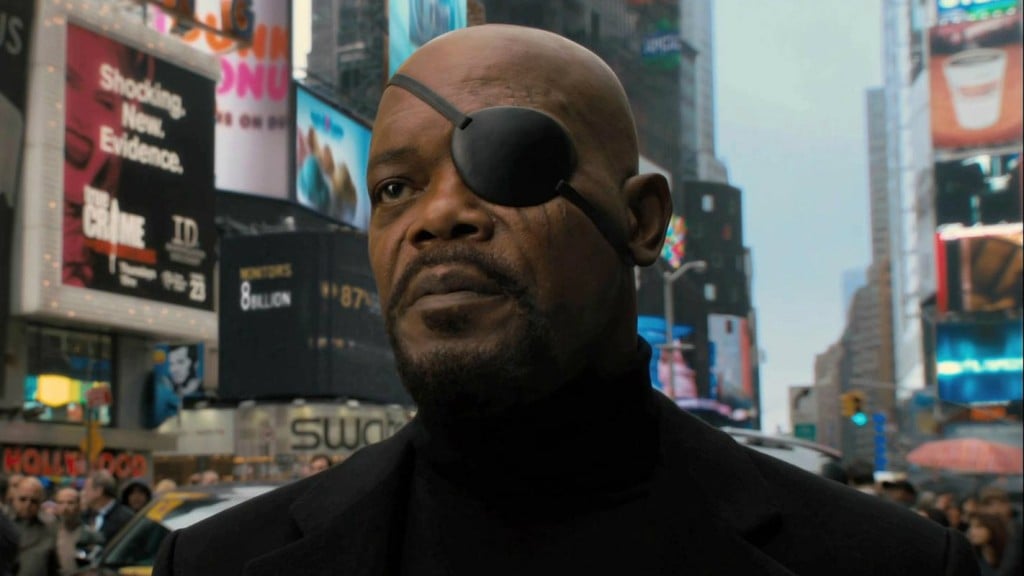 5.  'Jurassic Park,' $983,800
Jurassic Park, maintains a respectable Number 5 position. This science fiction screenplay by Steven Spielberg is based on Michael Crichton's novel. A theme park that features dinosaurs cloned from fossil DNA goes awry. The dinosaurs' escape creates an edge-of-your-seat adventure as specialists working in the park must find a way to escape.
4.  'The Incredibles 2,' $1,242.5 million
Continuing on their quest to save the world, the superhero family casts a wide net to restore law and order. Having been outlawed, the crime fighters show the world just how much their services are still needed in this 2018 animated action film.
3.  'Avengers:  Age of Ultron,' $1,405.4 million
After Jackson's character, Nick Fury, recruits the Avengers in the original film, he returns in a cameo part for this installment. The 2015 film features the Incredible Hulk, Thor, and the rest of their crime-fighting cohorts are on a quest to save Earth. They must restore order and find a way to protect themselves against Ultron's techno threat.
2.  Marvel's 'The Avengers,' $1518.8 million
The Marvel comic book characters are brought to life in the first installment of this wildly successful franchise. This 2012 film adaptation sets the stage for the characters to begin their journeys. Jackson's Nick Fury heads up S.H.I.E.L.D., the spy agency, and recruits his team of Avengers to protect the Earth from Loki's control.
1.  'Avengers: Infinity War,' $2,048.7 million
This 2018 film reassembles the superheroes to save the Asgardians on Loki's spaceship from death. With the help of the Power Stone, their quest is to protect the universe and destroy Thanos. Jackson's cameo appearance is as the former deputy director of S.H.I.E.L.D.
Summing it up
It's hard to picture Jackson now as one who faced a debilitating problem with stuttering. In fact, he's said that it was so paralyzing that he didn't speak at school for nearly a year. It was through speaking curse words that cured him.
Jackson can be forgiven a few missteps along the way, like his turn on Saturday Night Live when he actually did the Full Monty in language terms and caused a stir. Otherwise, it is just one of those childhood traumas Jackson's learned to turn around and create a positive.