Sarah Ferguson Compared Her and Prince Andrew's Romance to a Plant — Here's Why
Romances are like plants. At least, that's how Sarah "Fergie" Ferguson, Duchess of York, once described her relationship with her ex-husband, Prince Andrew, Duke of York. Keep reading to learn how they went from two people, who were so in love they kissed on the balcony of Buckingham Palace when they were specifically told otherwise, to exes who remain "bigger than friends."
The future parents of Princesses Beatrice and Eugenie of York met in their early 20s but never thought of dating each other until the late Princess Diana invited Ferguson to a "dine and sleep" event during Ascot week in 1985 where they were seated near each other and sparks flew. Well, maybe not sparks as Ferguson later described in her 1996 autobiography, My Story: Sarah the Duchess of York, according to Express.
Sarah Ferguson 'felt relaxed with' Prince Andrew
In her book, she recalled her and Prince Andrew's early days.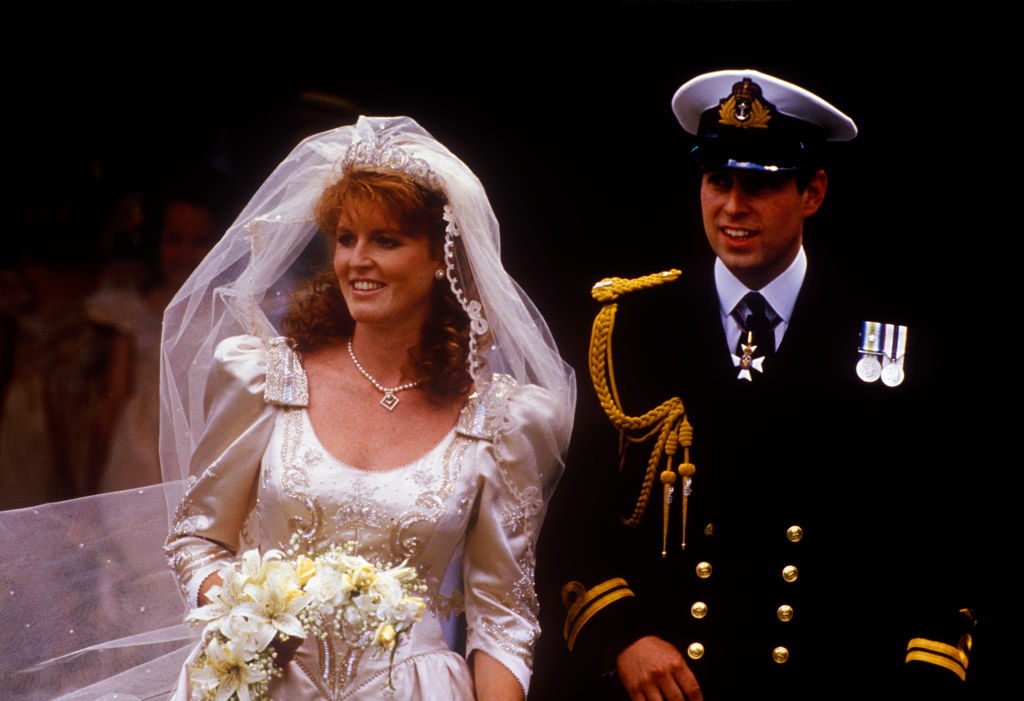 "When I turned to face Andrew, I was struck by how handsome he was in his morning suit, and soon my worries had flown," the Duchess of York wrote in her book.
She continued saying, "Andrew was easy, and I felt relaxed with him, for me a rare condition – even though I addressed him as 'Sir', as per protocol."
The only reason the now 60-year-old discussed her marriage and the royal family in her book is because she refused to sign a confidentiality agreement when she and Prince Andrew divorced in 1996.
She also said they both had a similar sense of humor.
"We both knew the same idiot jokes; we both loved a good prank," she added before offering up a funny anecdote about chocolate profiteroles.
What began with jokes led to a long-lasting relationship.
"Out of such humble beginnings came a great and lasting friendship – one that endures today," she wrote.
'Romance was no thunderbolt'
The Duchess of York, who has never remarried, recalled that as she got to know her future husband, she came to know him as "a very charming, gentle giant who had sprung magically from the woodwork."
"Now a lamp shone into my forest, and I'd been rescued by this great-looking man with a blinding smile," she wrote. Now eighth in the line of succession, Prince Andrew sent "small gifts" to Ferguson including "a most romantic letter" and a rose from the garden of Buckingham Palace.
Prince Andrew and Ferguson were married for 10 years before they officially divorced in 1996 after being separated since 1992. They've remained very close and still attend royal events together. Learn why they divorced here.
Even though there were romantic gestures here and there, the Duke and Duchess of York both said their romance happened slowly as opposed to being struck by a "thunderbolt."
Ferguson likened their romance to a plant. Seriously.
"It was more like a plant with good southern exposure, growing slowly but thriving by the day," she wrote in her autobiography.
They'd have dinner at the palace or sometimes Prince Andrew would drive to Ferguson's home where they'd eat together in her self-described "tiny kitchen."
"The locale didn't matter as long as Andrew returned my phone calls, and he did, every time," she remembered. "He was constant. He showed interest in me – what a remarkable phenomenon."