Sarah Ferguson Finally Breaks Silence About Ex-Husband Prince Andrew's Creepy Ties To Jeffrey Epstein
Although Sarah Ferguson is not officially married to Prince Andrew any longer, they have remained extremely close over the years. Ferguson, informally known as "Fergie" has pretty much been a permanent fixture in the royal family, even after she and Prince Andrew were divorced.
Ferguson has referred to her ex-husband as "my prince," and the two of them both looked happy and extremely proud at the wedding of their daughter: Princess Eugenie. They are also said to be over the moon now that their older daughter, Princess Beatrice, is engaged and slated to be married.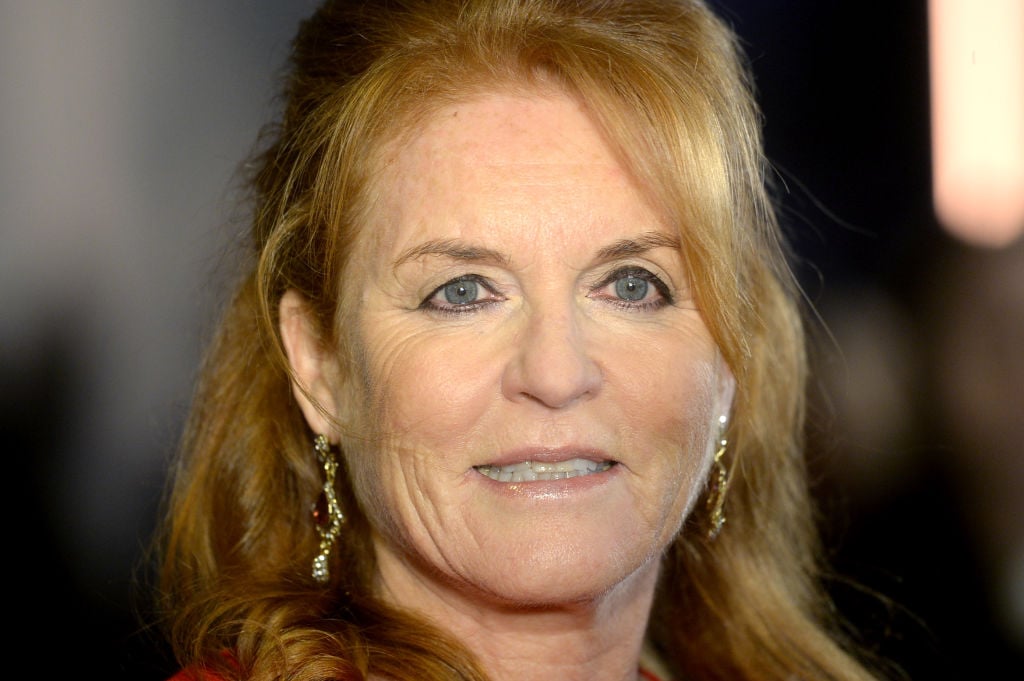 As most royal fans know, Prince Andrew has had ties to the infamous Jeffrey Epstein.
Epstein was doing prison time for sex trafficking and later committed suicide in his Manhattan jail cell. Normally, members of the royal family don't involve themselves in scandals, especially those that revolve around such vicious crimes as the ones Epstein was charged with. However, we have seen numerous pictures of the prince with Epstein, with Town & Country reporting that the two of them met all the way back in 1999.
So, what happened when Ferguson finally broke her long silence about her ex-husband, Prince Andrew's off-putting ties to Epstein?
The ongoing relationship between Prince Andrew and Sarah Ferguson
It is pretty safe to say that Prince Andrew and Fergie have one of the most unique relationships in the royal family. According to Hello!, although they have been divorced for over two decades, they still remain close.
The Duke and Duchess of York were married in 1986 and announced their separation just a few years later in 1992. During the time they were married, they welcomed daughters Beatrice and Eugenie. Although they divorced when the girls were very young, the couple vowed to give them as stable of an upbringing as possible.
It is speculated that Ferguson is not always on good terms with all of the members of the royal family, she and Prince Andrew are said to have a special bond. Fergie was snubbed by the royals on more than one occasion, most notably when she failed to receive an invite to the wedding of Prince William and Kate Middleton in 2011.
Lately, it has been rumored that Fergie and the prince are back together, as they were seen together at the Royal Ascot in June, and they also jointly attended many events together over the years.
How are Prince Andrew and Jeffrey Epstein connected?
It can be argued that Prince Andrew and Epstein are two completely different people who are worlds apart. So how are they connected?
According to The Cut, the late American billionaire has long had ties to the British prince, with Prince Andrew visiting him in New York after his release from prison several years ago. Epstein is also said to have loaned money ($24,000) to Fergie at one time, which was widely criticized in the news media. Back in 2011, Fergie called taking the loan a "gigantic error of judgment."
Although most specific details of his friendship with the prince have not been confirmed, the two men definitely have connections. Epstein even attended Princess Beatrice's 18th birthday party in 2006.
Sarah Ferguson finally breaks her silence about Prince Andrew's creepy ties to Jeffrey Epstein
So, what happened when Fergie was asked about the relationship? According to The New York Post, she is supporting Prince Andrew in every way that she possibly can. They may be divorced, but Fergie is adamant that he is still family, and family is there for each other at all times.
"I think the most important thing in life is familyhood," the duchess told The Sun when asked how she's supporting Prince Andrew while he's named in the Epstein sex scandal.