Sarah Ferguson on Prince Andrew: 'I Would Never, Ever, Sell Him out or Betray Him'
Sarah "Fergie" Ferguson, Duchess of York said she'd never "betray" her ex-husband, Prince Andrew, Duke of York. 
Ferguson who has published a growing number of books since she and Prince Andrew officially divorced in 1996 (learn why they supposedly divorced here) after they separated in 1992, wrote in her 2011 autobiography, Finding Sarah: A Duchess's Journey to Find Herself, that she still cared, and continues to care, deeply for her ex-husband. 
"I love Andrew to this day, as I did when I met and married him, and I would never, ever, sell him out or betray him," she wrote, according to Express. 
The autobiography served as a follow-up to the highly anticipated book she released in the wake of her and Prince Andrew's split, which she could write only because she refused to sign a confidentiality agreement as part of their divorce settlement.
Prince Andrew and Sarah Ferguson 'work in unity'
Although the Duke and Duchess of York haven't been a couple since 1992, they get along surprisingly well for exes.
From happy birthday posts on social media — Ferguson wished Prince Andrew a happy birthday with a sweet Instagram post earlier this year (see her post here) while the Duke of York wished his ex-wife a happy birthday via Twitter — to living together at the Royal Lodge, they're unlike many other former spouses. 
When rumors of reconciliation were at their peak, Ferguson spoke publicly on the matter. She said she and Prince Andrew were more than friends, that they were partners in parenting their two daughters, Princess Eugenie of York, 29, and Princess Beatrice of York, 31. 
"We work in unity and Andrew and I are focused on being good parents together. We are bigger than friends," she told Hello! magazine. "We learn from each other, support each other and understand it's about communication, compromise, and compassion."
How Prince Andrew and Sarah Ferguson began dating
Ferguson and Prince Andrew met in 1985 and with some matchmaking help from Princess Diana, the future duke and duchess sat next to each other at a dinner party hosted by Queen Elizabeth II where they hit it off immediately. Although they had known each other for years, they had never been romantically involved. 
They got engaged in 1986 and married only months later in a fairytale-style wedding where they kissed each other on the balcony of Buckingham Palace even though they were told not to because as Ferguson later said, they were "so in love." 
Scandal tested their relationship
While the Duke and Duchess of York have a great relationship with one another, they've had their rough patches.
In 1992, after their separation, photographs went public of what appeared Texas billionaire John Bryan sucking Ferguson's toes. Later, Bryan reportedly claimed he had been kissing Ferguson's toes, not sucking them.
The royal family who learned of the scandal when they were at Balmoral together, stopped inviting Ferguson to royal events. She wasn't even invited to Prince William and Kate Middleton, the Duke and Duchess of Cambridge's royal wedding in 2011.
Ferguson only recently made her way back into the royal fold when she attended the royal wedding of Prince Harry and Meghan Markle, the Duke and Duchess of Sussex.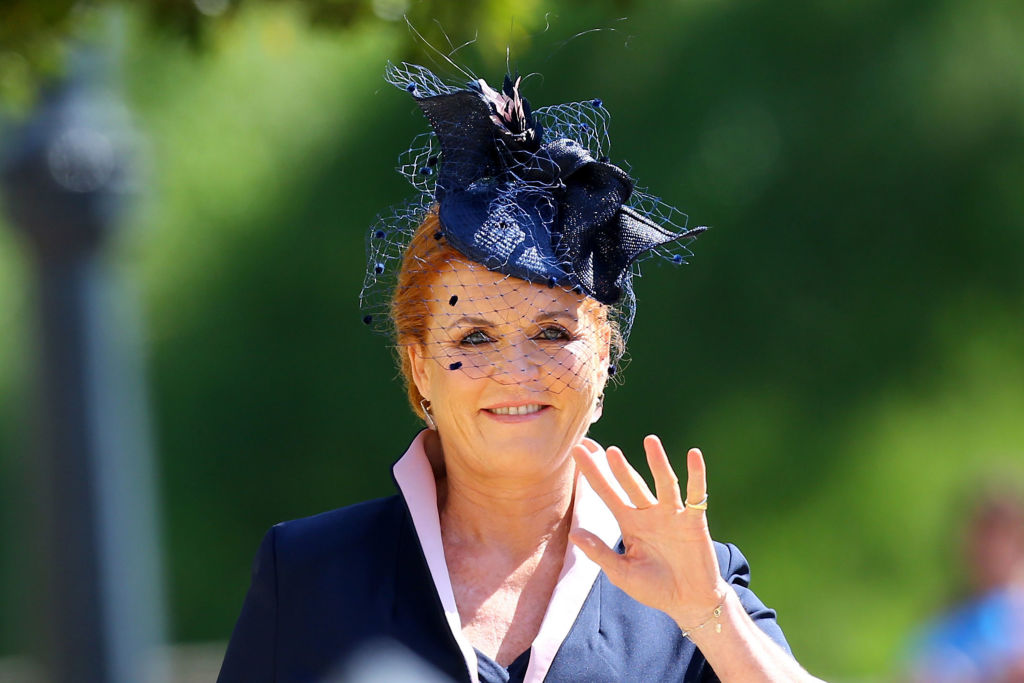 Certainly, the scandal must've been hard for Ferguson and Prince Andrew both. Although they seem to be in a great place with their relationship as parents and friends. 
Put to the test again, their bond had to endure another scandal in 2010 when Ferguson agreed to trade a large sum of money for access to Prince Andrew. Princess Beatrice, who had been 21 years old at the time, was so ashamed of her mother she didn't want to leave the house, a friend said in 2011.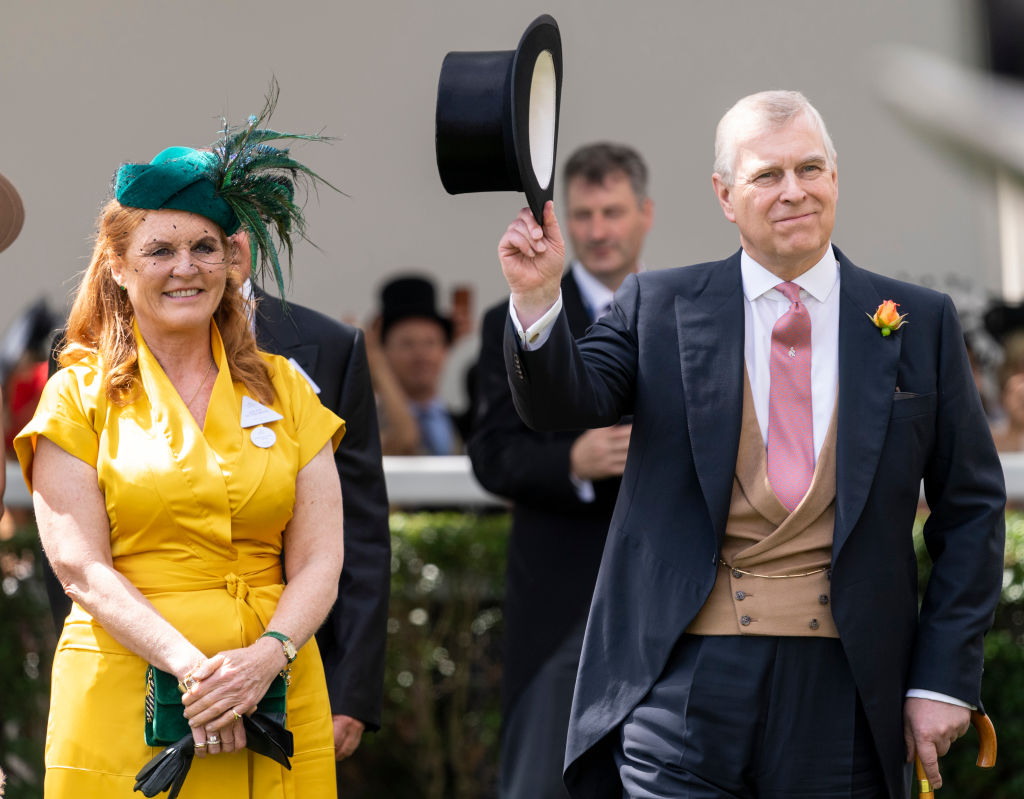 It'd be interesting to know when Fergurson wrote the line about never betraying Prince Andrew in her book, before or after the bribery scandal.
We also can't help but wonder what Ferguson considered a betrayal. Then there's the latest scandal, photographs Prince Andrew claims have been "doctored" connecting him to Jeffrey Epstein, a disgraced financier who killed himself in prison after being charged with sex trafficking.  
One thing's for sure, the Duke and Duchess of York have endured a lot together and will likely remain close for many years to come.