Sarah Ferguson Says Princess Diana Was 'Tricked' Into Giving Her Most Famous Interview
Sarah "Fergie" Ferguson, Duchess of York, once said her former sister-in-law and close friend, Princess Diana, only gave a very personal interview on the BBC program, Panorama, because she had been "tricked" by Martin Bashir,  the reporter who interviewed her. Keep reading to learn more about the late royal's 1995 interview and why Ferguson felt it turned out the way it did.
Princess Diana's most famous interview involved some of her most memorable quotes, one being, "Well, there were three of us in this marriage, so it was a bit crowded." She also referred to herself as a "good product." Her surprising candor led to Queen Elizabeth II penning a letter to the royal, also known as the People's Princess, and her husband, Prince Charles, in which she urged them to make their split official.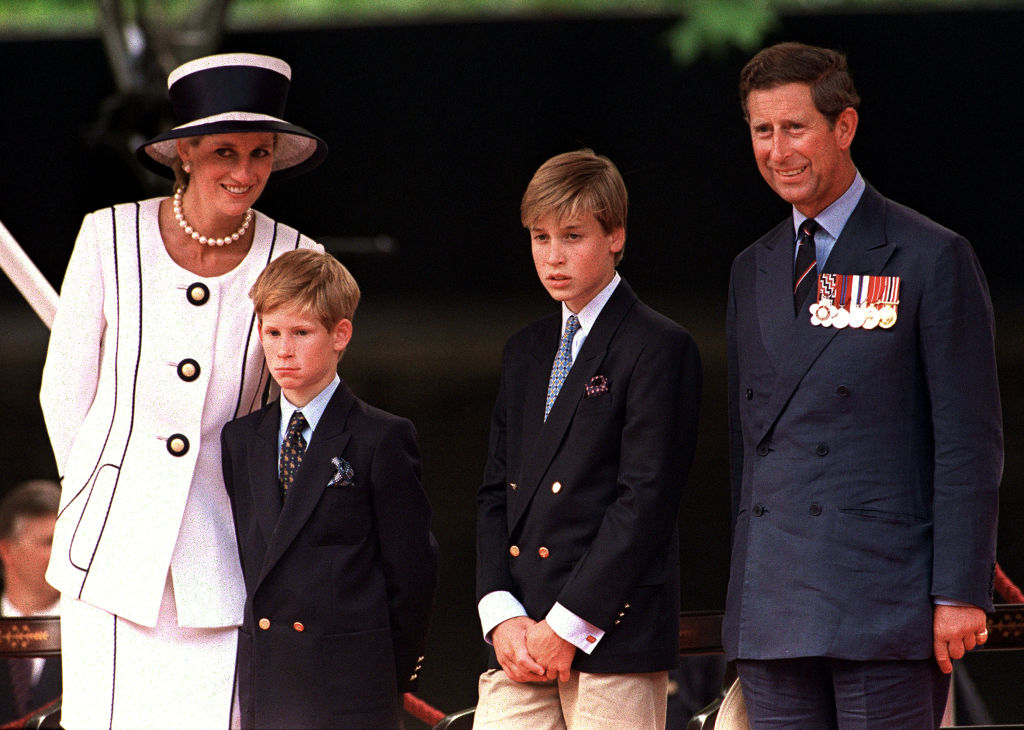 The two had been separated since 1992 and divorced in 1996 with Princess Diana being stripped of the title, "her royal highness." Although she did receive a hefty sum of cash in the divorce settlement. 
Sarah Ferguson on interview: 'She never would have said all those things'
In a 2017 interview on The View, Ferguson discussed the late Princess Diana's famous interview where she secretly let Bashir and a camera crew inside Kensington Palace.
The Duchess of York explained why she felt her former sister-in-law (she and ex-husband Prince Andrew, Duke of York, divorced in 1996) had been played, according to Express.
"She never would have said all the things she said if it hadn't been for the way he tricked her," Ferguson said referring to the Bashir. "He lulled her into a comfort zone by being this wonderful magnanimous man and by saying 'I'm a family man as well' and got her to talk that way."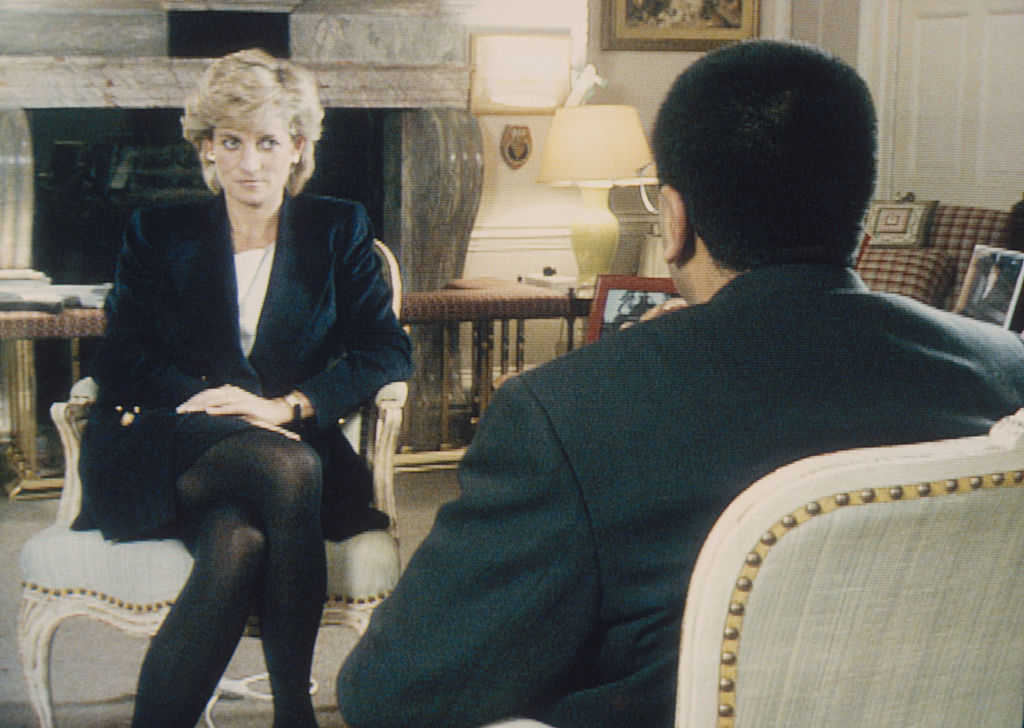 "And, of course, 'off the record' doesn't exist," she added.
Simone Simmons, a close friend and co-author of Diana—The Last Word, said in the Amazon Prime documentary, Diana: The Woman Inside, that Ferguson actually encouraged Princess Diana to participate in the interview. She recounted the conversation they had about the interview after it aired.
"I said, 'Who advised you to do this awful thing?'" Simmons recalled. "She said, 'Well, Fergie and Ruby Wax,'" referring to the Duchess of York and Wax, an actress and comedian. "I said, 'Yeah the brains of Britain! Oh my God!'"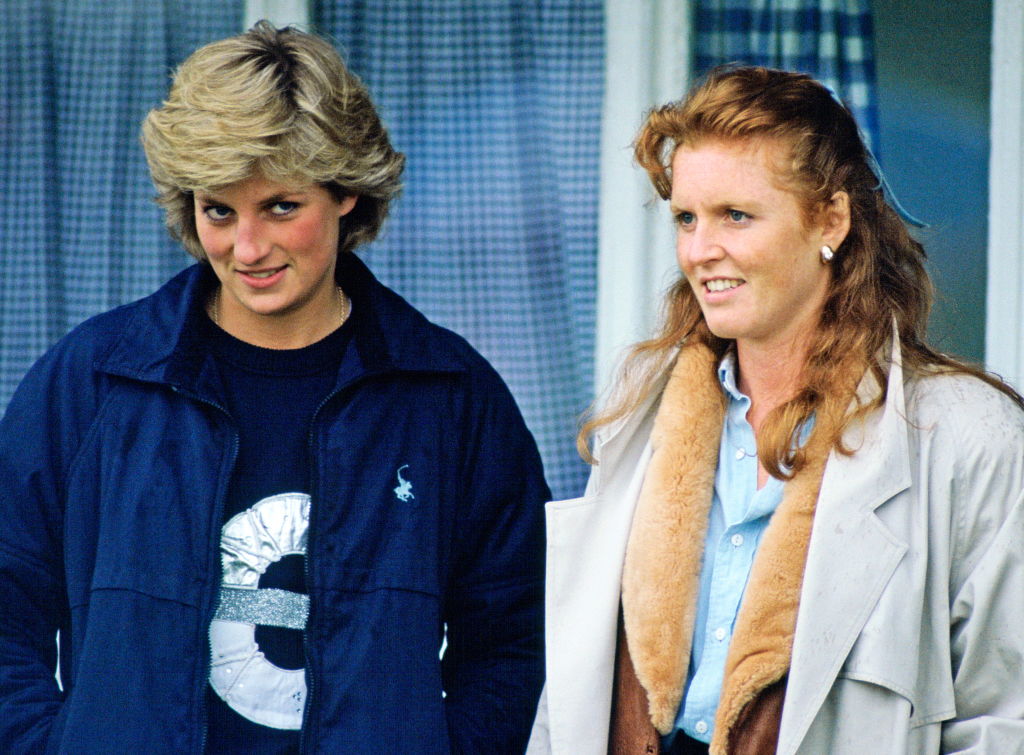 Simmons also said she agreed with Ferguson about Princess Diana being "tricked." The way she saw it, Bashir took advantage of the royal.
"He duped her into it because he got her at a weak spot when she was a bit down," Simmons said. 
Approximately 20 million watched the interview when it originally aired in Nov. 1995. Simmons remembered what happened after the program aired and Princess Diana called her.
"She phoned me up the day after the interview," Simmons recalled when Princess Diana asked, "Did you watch television last night? What did you think?"
Her friend didn't hold back. "I said, 'You made a real prat out of yourself,'" at which point the mother of Prince William, now the Duke of Cambridge, and Prince Harry, now the Duke of Sussex, felt "horrified."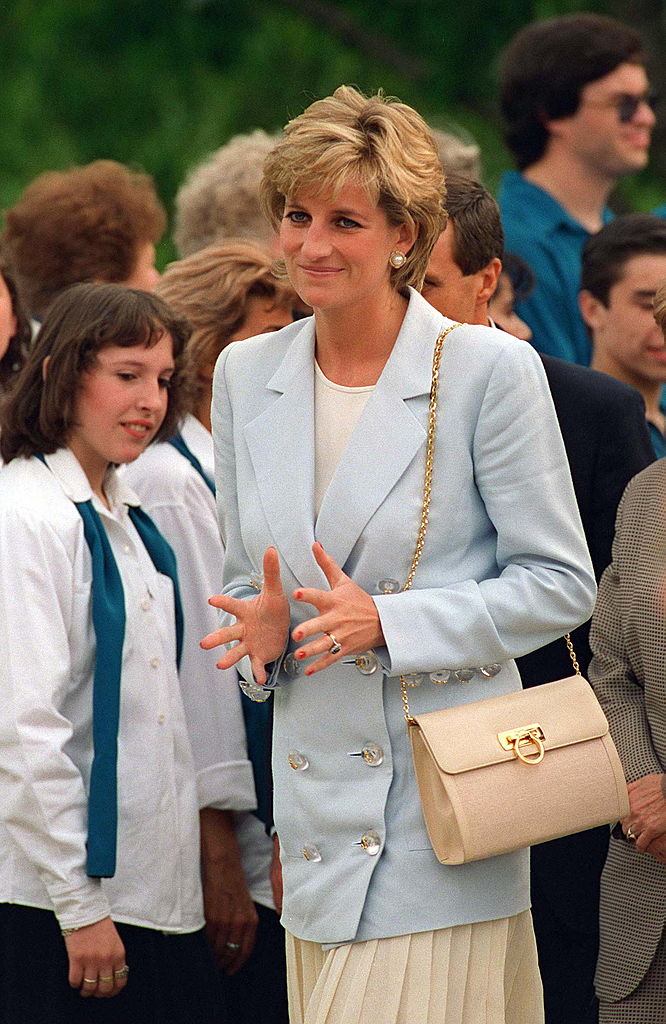 "She was horrified," Simmons remembered. "I said 'Why on earth did this happen? Martin Bashir was supposed to be doing a [sic] programme about your charities. What happened?'"
Prior to that, Princess Diana felt "pleased" with the interview, according to royal author Penny Junor. The royal even called her friends to tell them "'you must watch.'" 
In the aftermath of the interview, which originally aired on Nov. 20, 1995, Princess Diana kept up with official engagements, traveling to Argentina just days later.
The Panorama episode aired two years before Princess Diana's death on Aug. 31, 1997. Read the transcript from the famous interview here.