Inside Sarah Ferguson's Bachelorette Party: Why She, Princess Diana, and the Rest of the Party's Guests Were Arrested
Sarah "Fergie" Ferguson, Duchess of York, had the royal family's first-ever bachelorette party — or a "hen party" as they say in England — ahead of her 1986 royal wedding (Prince Andrew and Ferguson did one thing they were told "not to" on their big day) to Prince Andrew, Duke of York. Ferguson and her friends who attended the party, including Princess Diana, caused such a scene outside Buckingham Palace, they were stopped by police. Ahead, get the details on Ferguson's legendary bachelorette party. 
Prince Andrew and Ferguson met in 1985 when Princess Diana — who had become friends with Ferguson because they were related (fourth cousins) and their mothers went to school together — suggested to Queen Elizabeth II she invite Ferguson to an event during the Royal Ascot. The leader of the monarch extended an invitation to Ferguson who attended a dinner party where she and Prince Andrew sat next to each other. The future Duke and Duchess of York had known each for years because they ran in the same social circles but had never dated. 
They hit it off and began seeing each other — although Ferguson reportedly called Prince Andrew "sir" for six months after they started dating — until they announced their engagement on March 17, 1986. They posed for pictures outside of Buckingham Palace smiling and laughing looking happy and in love.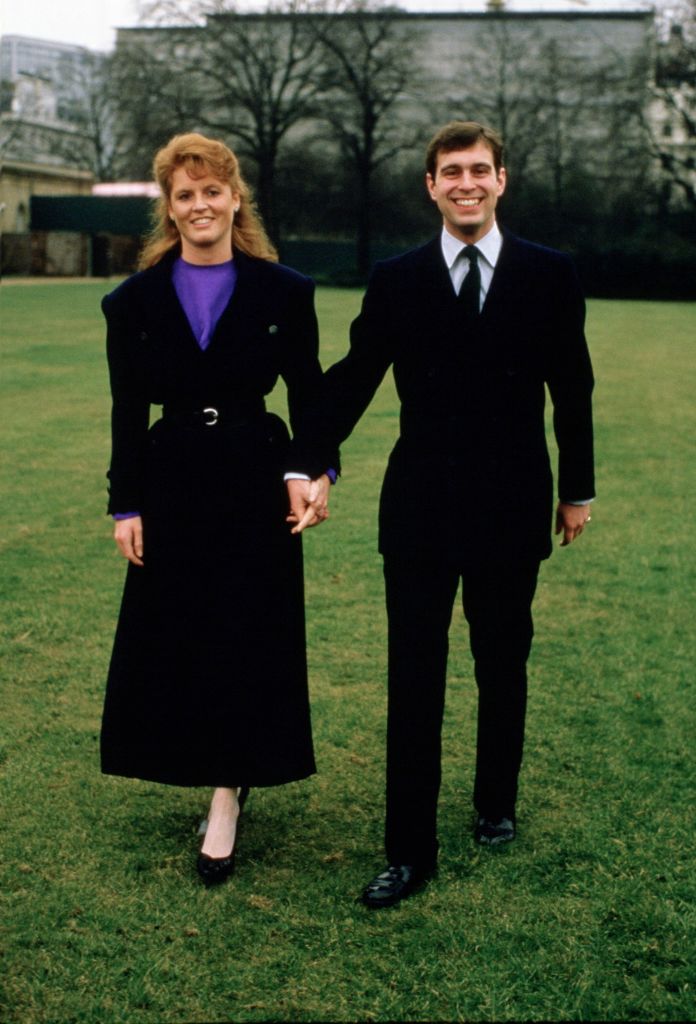 Everyone at Ferguson's bachelorette party got stopped by the police
Before their royal wedding on July 23, 1986, the soon-to-be Duke and Duchess of York both celebrated with bachelor (a stag party in England) and bachelorette parties on the same night.
According to PopSugar Celebrity, Ferguson and a group of her friends (including Princess Diana), dressed up as police officers in uniforms and wigs. Outside of Buckingham Palace, they pretended to arrest another female friend causing such a scene, real police officers arrested them for causing a scene so close to the home of Queen Elizabeth II. Those must've been some very realistic costumes, eh? 
When they explained they weren't, in fact, police officers but were celebrating a friend's impending nuptials, they were free to party the rest of their night away without a trip to the local police station.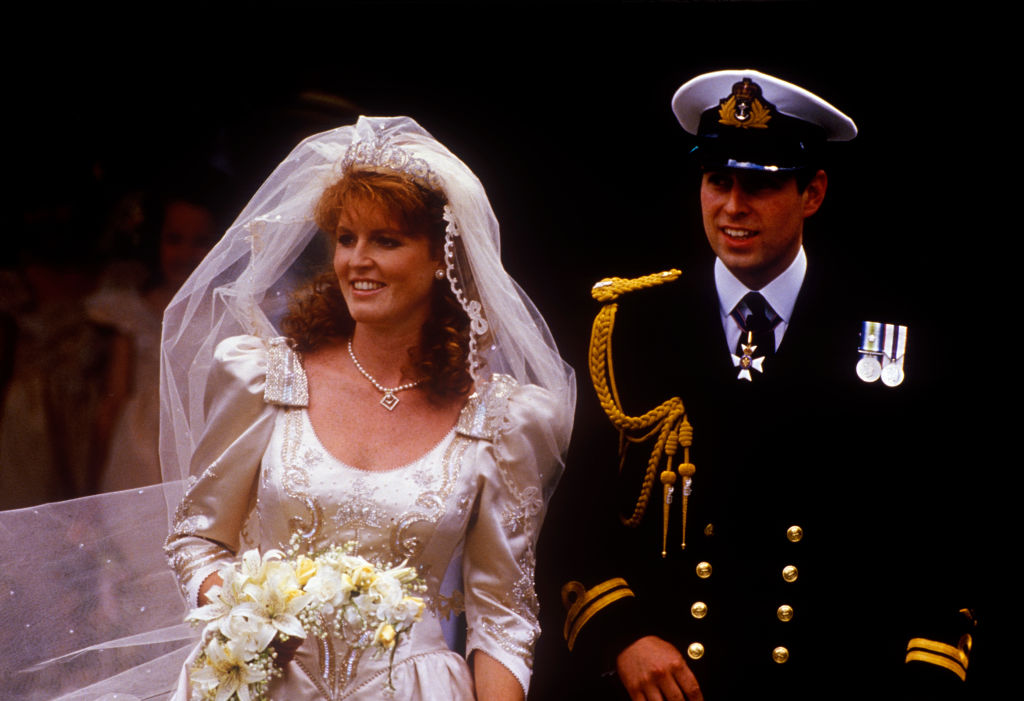 The ladies were dropped off at Annabel's, a nightclub in London, where thankfully their costumes didn't cause them trouble but rather helped them when they came across journalists who didn't recognize them because of their getups. 
They pranked Prince Andrew after his bachelor party
When they returned to Buckingham Palace at 2 a.m., the ladies weren't ready for the fun and mischief to be over. They locked the gates of Buckingham Palace as Prince Andrew returned home from his bachelor party where he celebrated with friends including Sir Elton John (learn what traits John and others close to Princess Diana felt Prince Harry and Prince William inherited from their mother). 
In Ferguson's 1996 autobiography, My Story, released after her divorce from Prince Andrew following 10 years of marriage — learn why Ferguson says they divorced here — the Duchess of York said she later told Queen Elizabeth II all about what happened at her bachelorette party.
"Later I confessed our hen night to the queen, and she thought it was reasonably amusing," she wrote.
Thankfully, Queen Elizabeth II found the events of the evening funny because that could've spelled a major disaster for Ferguson and Prince Andrew ahead of their royal wedding.