Sarah Hyland Encourages Gigi Hadid To "Trust the Process" When It Comes To Dating Tyler Cameron
Many of us can easily guess that dating a Bachelor Nation alum can be a task in its self.
Aside from dealing with your relationship constantly being in the public eye, you are also faced with people comparing your romance to the one they witnessed on national television.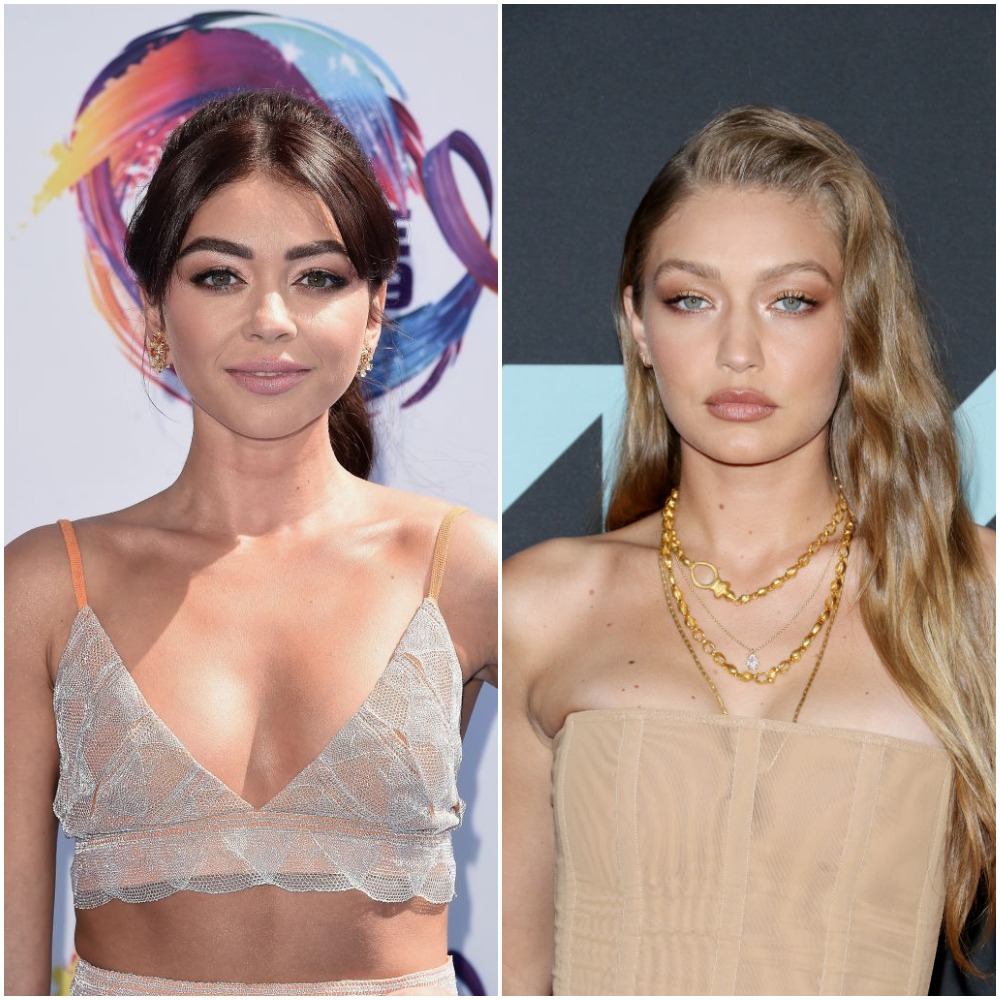 While this might seem difficult to some, Sarah Hyland has no complaints when it comes to her romance with Bachelorette alum, Wells Adams and wants to share the key to her successful relationship with others.
There are major pros to dating a Bachelor Nation alum
If anyone should know what it is like to date a Bachelor Nation alum, it is Sarah Hyland.
The Modern Family star is not only known for her award-winning sitcom, but also for her almost two-year romance with former The Bachelorette contestant, Wells Adams.
With Hyland having been with Adams for a while now, the actress knows all there is to know about dating a Bachelor Nation alum and wants to share her secret to a successful relationship with others.
On September 5, Sarah Hyland and Wells Adams spoke with Entertainment Tonight to discuss the pros of dating someone who was once on the hit ABC reality competition.
During the interview, the actress revealed the biggest plus to dating a Bachelor Nation alum and shared how this can help supermodel, Gigi Hadid, in her rumored romance with Bachelorette alum Tyler Cameron.
"I've never met Tyler, so I don't know what kind of man he is, but from what I've seen on TV, he seems like a really lovely young man," Hyland said of Cameron, who appeared on Hannah Brown's season of The Bachelorette. "What I noticed with Wells when we first started talking, when we were texting all the time and even when we started dating in person, everything seemed to move really fast and I would make the joke a lot of, 'I'm so glad that he did The Bachelorette because it's almost like relationship boot camp.'" 
Hyland then confessed that dating a Bachelor Nation alum makes getting to know the person a lot easier since they are used to sharing their feelings on the show.
"It makes you open up faster, makes you more vulnerable to where you get to the really heavy s**t. Whereas normally that would take you, like, six months to get into," she continued. "And then once you get to that point you're like, 'Oh f**k. This isn't working anymore and it's a waste of six months.'"
Sarah Hyland concluded her spiel by offering Gigi Hadid a few words of advice that could help her relationship with Tyler Cameron remain solid.
"So my advice [is] trust the process. Isn't that what they say on The Bachelor?"
Hadid and Cameron have yet to confirm a possible romance
While Sarah Hyland seems as though she is confident in Gigi Hadid's romance with Tyler Cameron, many of us are waiting for the day the two actually confirm that they are a couple.
After being spotted going on dates around NYC, hanging out together with fellow celebrities, and even spending the night at each other's apartments, there is definitely something going on between Hadid and Cameron.
The former Bachelorette contestant even accompanied the supermodel to a funeral service for her grandmother, which was recently held in the Netherlands. 
If that isn't enough to confirm that these two celebrities are, in fact, dating, then we don't know what will.
While Tyler Cameron and Gigi Hadid continue to remain mum on their relationship status, Sarah Hyland and Wells Adams can sense that the two are more than just friends.
During their ET interview, the couple was asked if they'd consider going on a double date with Cameron and Hadid, but Hyland admitted that she's not up that just yet.
"Most of me wants to do a double date with them, but there's definitely a part of me that doesn't because they're so much prettier than we are," Hyland confessed. "They're so tall… She's, like, a f**king full foot taller than me. They're just so pretty that it might do damage to my ego. I would do a double date with them after, like, a three-month boot camp. I would do that. And maybe a facelift."
"And, like, giant stilettos," Adams added to which Hyland concluded with, "I'll wear stripper shoes."