Sarah Silverman Reacted to Dave Chappelle's Controversial New Netflix Special 'Sticks and Stones'
It should be a celebratory time for Dave Chappelle. Not only is he making some of the best money ever, but he just released his first Netflix special in years. However, many people aren't happy with the program, which features jokes about transgender issues, celebrity scandals, the opioid crisis, and more.
As of writing, Chappelle has not commented on the backlash. But comedians such as Sarah Silverman are standing up for him. Here's what the Saturday Night Live star had to say about the controversy surrounding Sticks and Stones.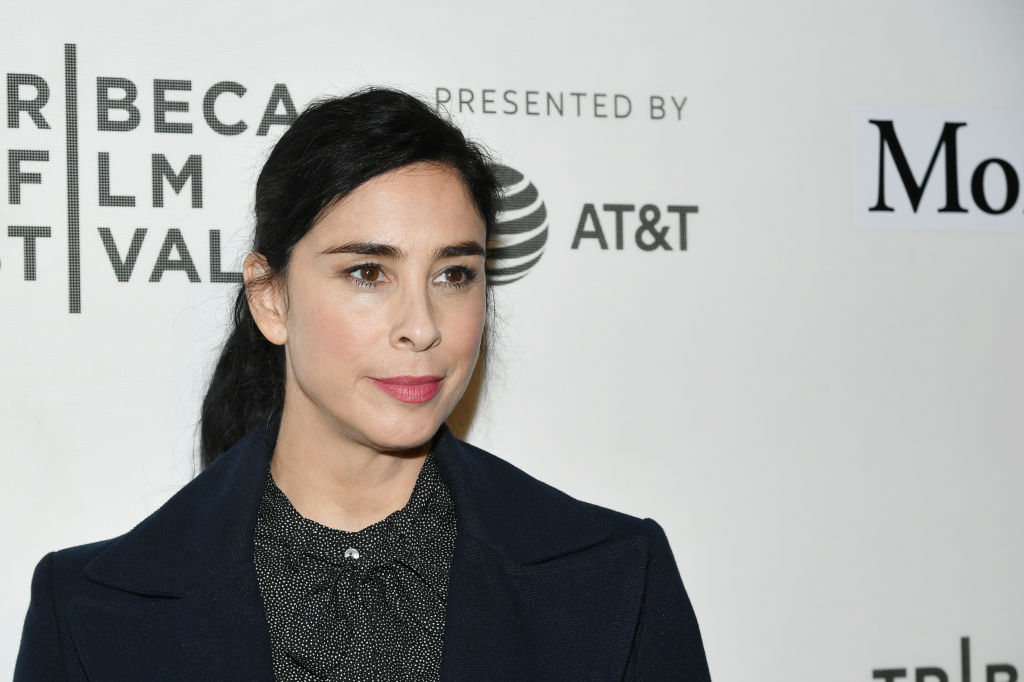 Silverman opened up in a recent interview
On Sept. 16, the comedian spoke with The Los Angeles Times about the climate surrounding comedy these days. "It's almost like there's a mutated McCarthy era, where any comic better watch anything they say," she explained.
(During the actual McCarthy era, the House Committee on Un-American Activities conducted investigations that lead to the imprisonment and firing of many.)
She pointed to the drama revolving around Sticks and Stones, saying that, at the end of the day, its art.
"I loved it," Silverman stated. "There were things in it that I did not like. But has there been a special you love and agree with across the board? That's comedy: You overstep. You say things you might not even believe by the time it comes out. You're always changing. It's art. It's not politics."
Silverman continued, "I've said it before, there's this kind of 'righteousness porn' going on with canceling people over their past, a thing they said or a moment they had, with no earnest hope that they may be changed."
Silverman is no stranger to controversy herself
Silverman has faced backlash for a number of things, including her use of racial slurs and her decision to wear blackface. However, she's expressed remorse for many of her actions.
Reflecting on earlier moments in her career and comedy specials, Silverman told Fast Company in 2017 that she sometimes "cringe[s]" at herself.
"It's so from another time, and it's interesting to have done comedy through such totally different times," she explained, adding, "There's so much in my first special that makes me cringe, but I'm not ashamed of it. You have to be accountable. And if you don't look back at your old sh*t and cringe, you're not growing."
Others who have defended Chappelle
In a recent interview on Watch What Happens Live with Andy Cohen, both the host and comedian Jim Gaffigan raved about the special, calling it "brilliant."
"I think people sometimes confuse or lose the appropriate expectation," Gaffigan added. "Like he is a comedian. Obviously, it's like I'm talking about one of my children. I would defend them. I would defend any comedian."
He continued, "Sometimes we think he's gonna be like Obama. He's an artist who presents questions in some ways. Do I agree with everything he said? No. But I don't agree with any comedian 100 percent. There's also something … I wonder if Dave was poking the bear. Just to see the reaction. And he is so brilliant so maybe he's ahead of this curve."
"Again, I was surprised by some of the jokes," Gaffigan added. "But that being said, in a club environment, sometimes the intimacy of that room, and you know he's a good guy, you give him a pass on that. But when it's on a special, its a different thing."
Comedian and actor Michael Rapaport also shut down critiques of the special, calling one review null and void.
Chappelle is likely thrilled to see people support his special, but it's not like he didn't see the backlash coming. He said in the program that criticism is actually the reason why his specials are so spaced out.
"That's why I don't be coming out doing comedy all the time," he said (via The Guardian). "I'm goddamn sick of it. This is the worst time ever to be a celebrity. You're gonna be finished. Everyone's doomed."
He later added, "I don't think I did anything wrong… but we'll see."