Sarah Silverman Talks About Recent Firing After Infamous Blackface Sketch Came Up
Comedian Sarah Silverman learned the hard way that the internet never forgets. It's a place where one's goodness, badness, and ugliness can be documented for an infinite amount of time. This past Thursday, the actress sat down and chopped it up with sports writer and podcast host, Bill Simmons, and one of the many things she discussed was cancel culture. She took a turn into her past and brought up that time she wore blackface on her show and how it's impacted her career since.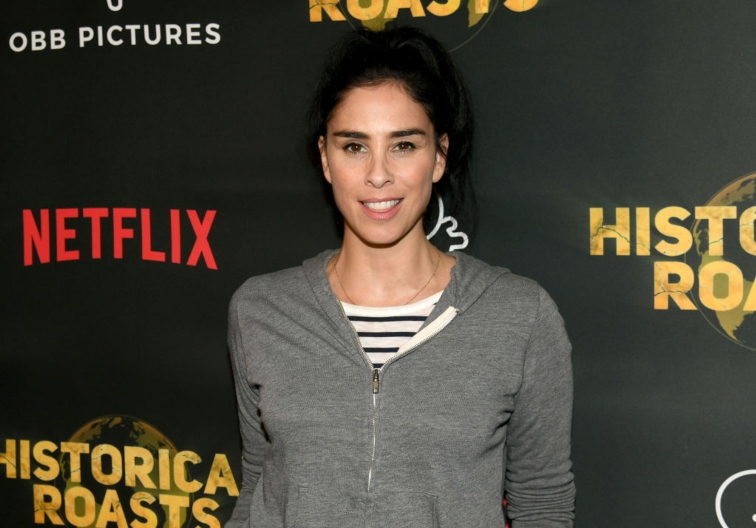 Silverman admits some of her past work is cringeworthy but she wants people to forgive
Her interview on Simmons's The Ringer podcast is grabbing attention because she shared a story about being fired from a film gig the night before production was about to begin. The producers changed their minds about having her on the project because of a photo from the offensive episode.
To backtrack, in 2007 when The Sarah Silverman Show was airing on Comedy Central, Silverman decided to wear blackface minstrel makeup for a sketch episode and made problematic comments like, "I look like the beautiful Queen Latifah," and "I'm black today."
She said she didn't fight their decision to drop her from the movie, but she was heartbroken because she feels like she's changed. Silverman also stated that her intention was to create an episode about race with the two main characters in the sketch and not to ridicule black people. It backfired and she pointed out that she's been apologizing for it and trying to fix it ever since.  
Last year, Silverman spoke to GQ about the "horrifying" incident and how she's changed:
"I don't stand by the blackface sketch. I'm horrified by it, and I can't erase it. I can only be changed by it and move on. It was like, I'm playing a character, and I know this is wrong, so I can say it. I'm clearly liberal. That was such liberal-bubble stuff, where I actually thought it was dealing with racism by using racism. I don't get joy in that anymore. It makes me feel yucky. All I can say is that I'm not that person anymore."
Silverman believes outrage and cancel culture can be "terrifying"
Silverman insists she's not that person anymore, saying she "understands now it's never okay and blah blah blah" but because of cancel culture or what she calls "righteousness porn," something that happened 12 years ago can negatively affect one's career. She added that she was replaced in the movie project by someone "who is wonderful but who has never stuck their neck out. It was so disheartening. It just made me real real sad, because I really kind of devoted my life to making it right."
Silverman told Simmons that it's a scary and dangerous place for comedy right now since things comedians say can be taken at face value or be turned into a manipulation of the truth. To her, what makes it worse is that a comic's history can reemerge and spark outrage—especially on social media.
"It's like, if you're not on board, if you say the wrong thing, if you had a tweet once, everyone is, like, throwing the first stone. It's so odd. It's a perversion. It's really, 'Look how righteous I am and now I'm going to press refresh all day long to see how many likes I get in my righteousness.' "
But she added that it's important to be accountable to show people that you have changed; she just wants others to consider that change is a real and genuine possibility.
"It's OK to go, 'Wow, look at this back then. That was so f***ed up,' looking at it in the light of today of what we know. But to hold that person accountable if they've changed with the times, like for me … I held myself accountable. I can't erase that I did that, but I can only be changed forever and do what I can to make it right for the rest of my life."
Despite her disappointment over being fired from the unnamed film project, she's had a steady flow of success with Wreck It Ralph, Bob's Burgers, and a few standup specials. There's no word on upcoming projects.