'Saturday Night Live': Why Alec Baldwin Plays Donald Trump Instead of Cast Members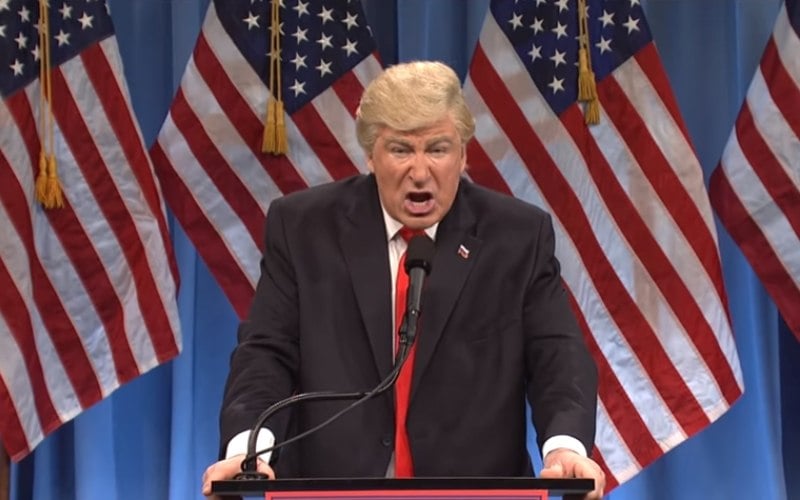 In the past, Saturday Night Live cast members have played politicians repeatedly. Tina Fey played Sarah Palin, Amy Poehler played Hillary Clinton, Darrell Hammond played Bill Clinton. So why is the president played by someone who isn't a cast member on the show this time? Here is everything to know about why Alec Baldwin plays Donald Trump.
Every male Saturday Night Live cast member auditioned as Donald Trump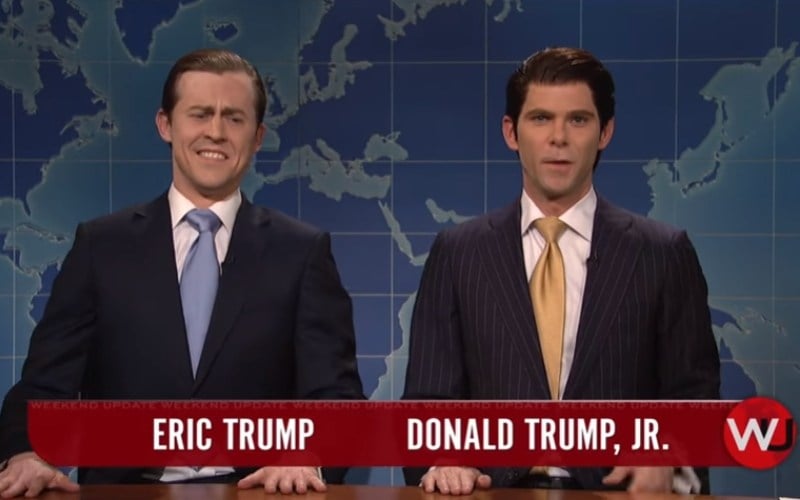 Saturday Night Live is currently doing a lot of sketches full with commentary on the White House and the president's family. Some of the cast members play family members. Melania Trump is played by Cecily Strong, Eric Trump is played by Alex Moffat, and Donald Trump Jr. is played by Mikey Day.
Mikey Day and Alex Moffat talked about how they got those roles with The Hollywood Reporter. "I actually did Donald Trump Jr. at my audition, but once Alex and I got together, it felt right," explained Day. They then said they found a photo of Donald, Ivanka, and Eric together where Eric was caught off guard. Day continued, "That's where we got the [idea] — Don Jr.'s the brains, Ivanka's the beauty, and what is Eric? The answer became, 'And I'm Eric!'"
But the show has gotten a lot of outside help for the other family members. Scarlett Johansson also played Ivanka Trump in a sketch. Alec Baldwin repeatedly plays Donald Trump on Saturday Night Live. It turns out, cast members auditioned to play Trump first then it went to Baldwin.
Back when Donald Trump was about to run for president, the show prepared by having every Saturday Night Live cast member audition as him. Pete Davidson talked about how that worked out for him.
"It was bad," he told Variety. "First of all, I'm 10 pounds, so I looked insane. They made us all get dressed up and tanned up. I sounded like Thunderlips from Rocky III." He continued, "It was a nightmare. If I could get my hands on this tape, it's embarrassing as f*ck."
The other auditions besides Davidson's obviously didn't go over well. So they got some outside help and Baldwin's impression has gone over very well.
Alec Baldwin said now playing Donald Trump is agony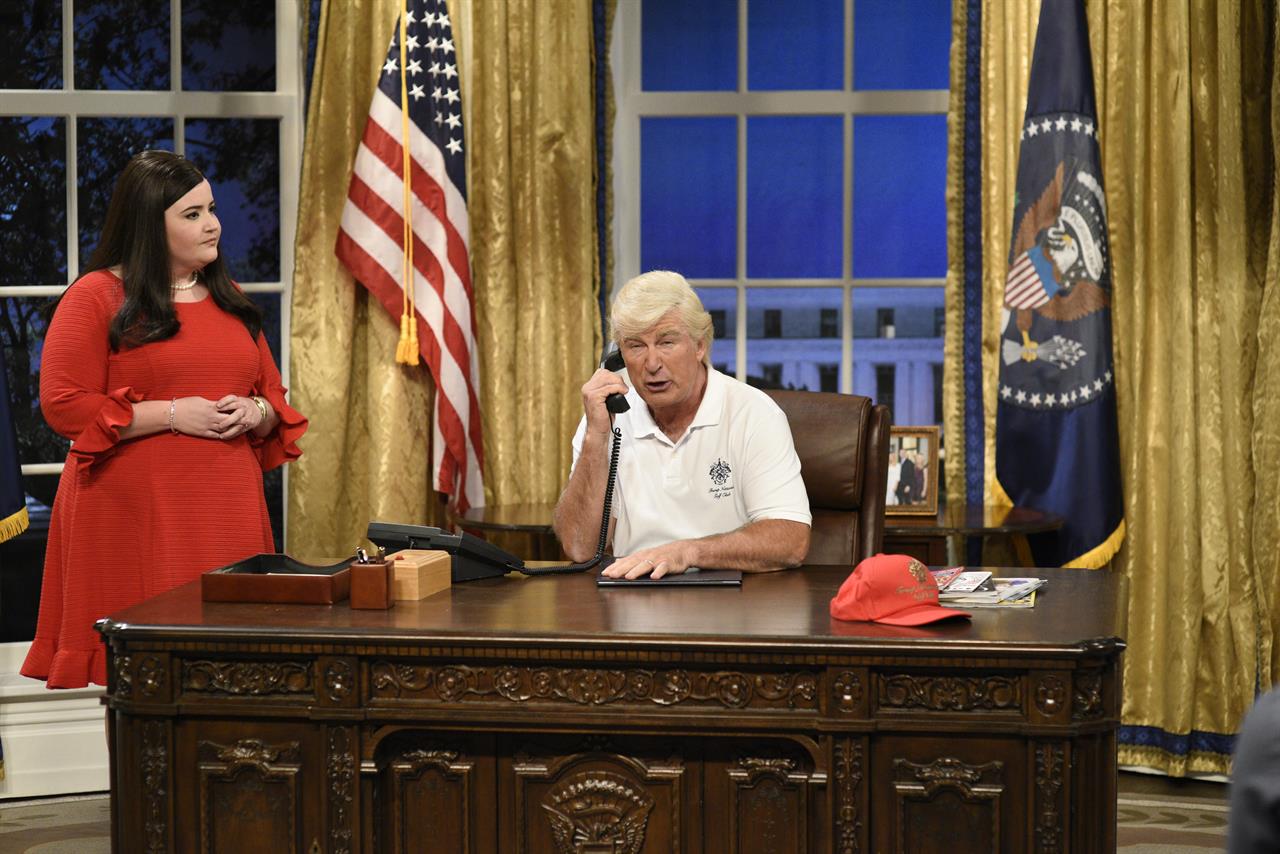 The Emmy winner got his award for his portrayal of the president on the show. But now he has openly said that he doesn't enjoy it.
"Every time I do it now, it's like agony," he told The Hollywood Reporter. "Agony. I can't. If things don't go in the right direction for the midterms. … I could go out on the street, stand on any corner and tap 10 people on the shoulder. And all 10 of them, in all likelihood, would be more qualified — ethically, morally, intellectually and spiritually — than Trump."
But for now, Alec Baldwin seems open to coming back to the sketch live show do sketches as the politician. Fans can only hope they can find videos of the cast members' audition videos as Donald Trump one day.