'Saturday Night Live': You Won't Believe How Many Times These Celebrities Hosted The Show
Some celebrities have yet to host Saturday Night Live, while others have hosted more than their fair share of times. You know you've truly made it once you've made it into the "Five Timers Club" by — you guessed it — hosting at least five times, but some stars have gone far beyond that accomplishment.
You won't believe how many times these celebrities hosted SNL, including the star who's since been banned from hosting (No. 6) and leading up No. 1 most frequent host.
15. Tina Fey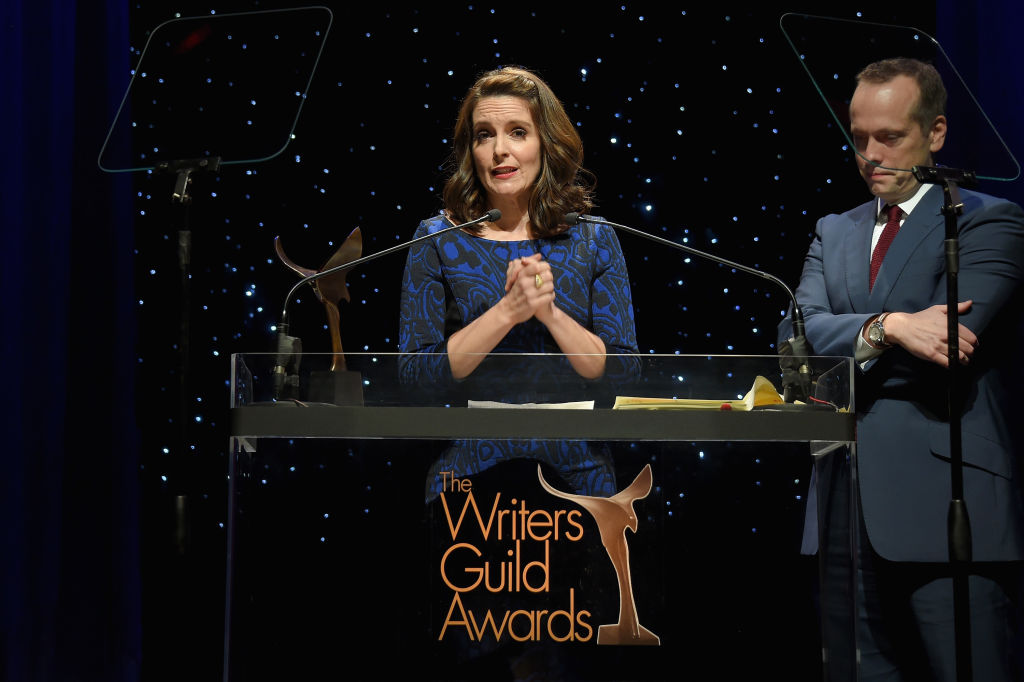 If you're looking for the ultimate SNL success story, look no further than Tina Fey. As a former cast member and head writer for the show, Fey went on to create, write for, and even star in award-winning shows, 30 Rock and Unbreakable Kimmy Schmidt.
It's no surprise that they've had her back to host five times, and we fully expect to see her return for plenty more.
Next: He's another former cast member who returned to host.
14. Bill Murray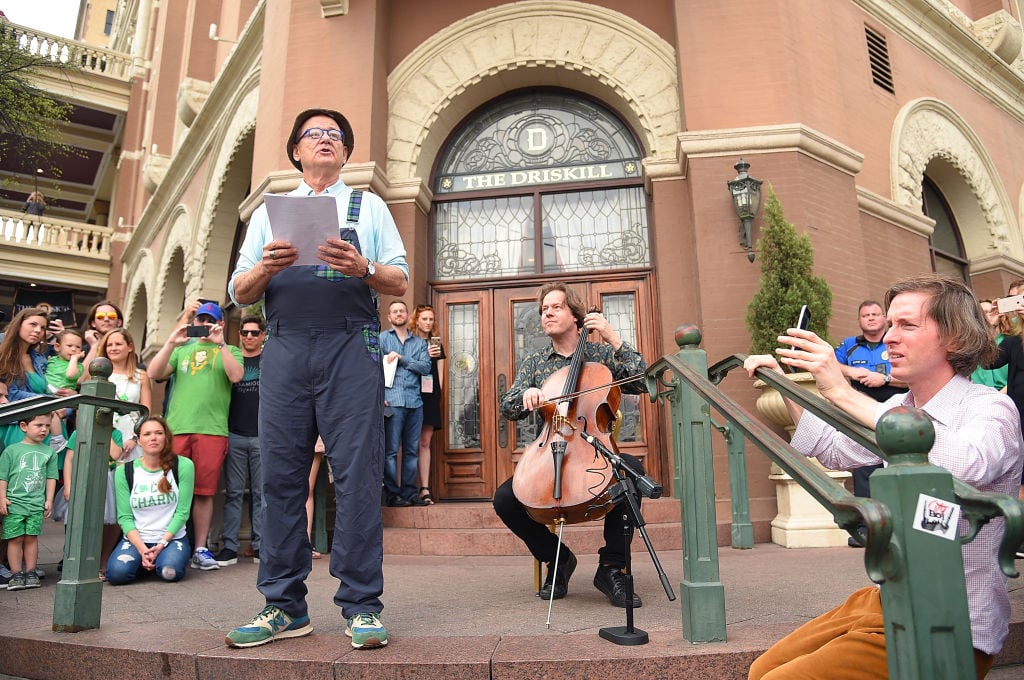 Bill Murray is yet another former cast member who returned to host on the SNL stage five times over the years. He was a cast member from 1976 to 1980, and his first return back as a host was in 1981.
Murray hasn't hosted since 1999, but he did make a cameo in January 2018. He returned to the show to finally give a face to Steve Bannon, who is typically portrayed simply as a hooded "death" character.
Next: She's a vital part of the show's history.
13. Candice Bergen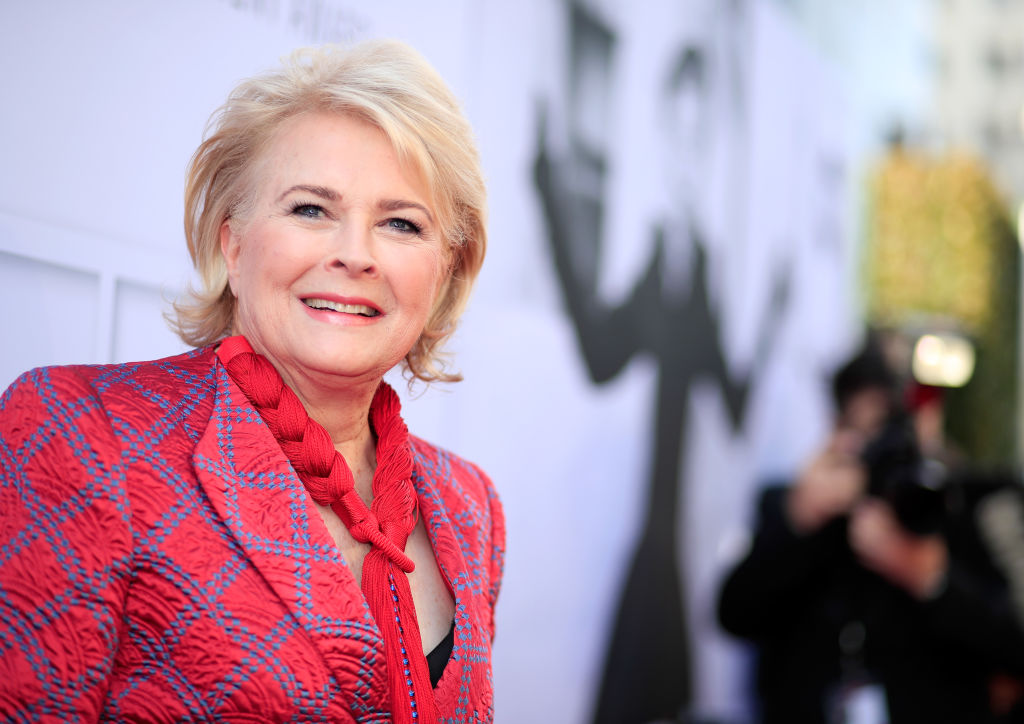 As the first woman to ever host SNL, Candice Bergen is a vital part of the show's history. She hosted the fourth ever episode, during its first season in 1975.
According to Rolling Stone, "They were so impressed with the job she did that they invited her to do it again a little over a month later." Overall, she's hosted five times, with each stint as memorable as the last.
Next: He's now connected to SNL in another way.
12. Ben Affleck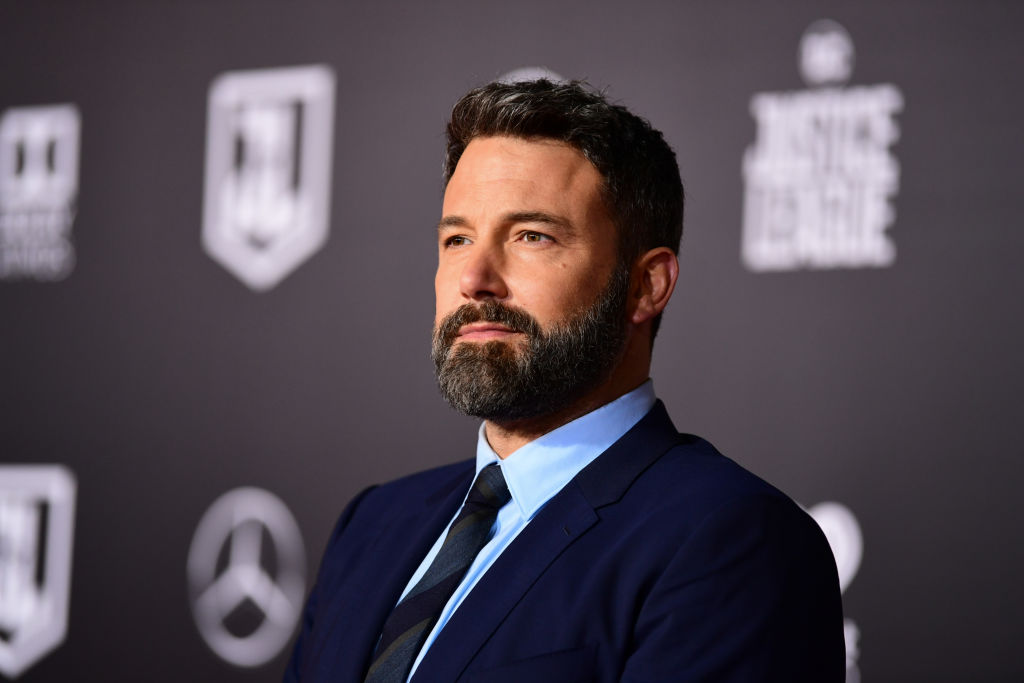 Ben Affleck is one of the more recent stars to gain access to the Five Timers Club. His first stint was in 2000 as a fresh-faced 27-year-old, and he was brought back to host twice in 2004.
His fifth and most recent hosting gig was in 2013, but now, he's got a different kind of relationship with the show. He's dating Lindsay Shookus, an SNL producer, and is a regular face at the show's after-parties.
Next: You'd think he was a regular cast member.
11. Justin Timberlake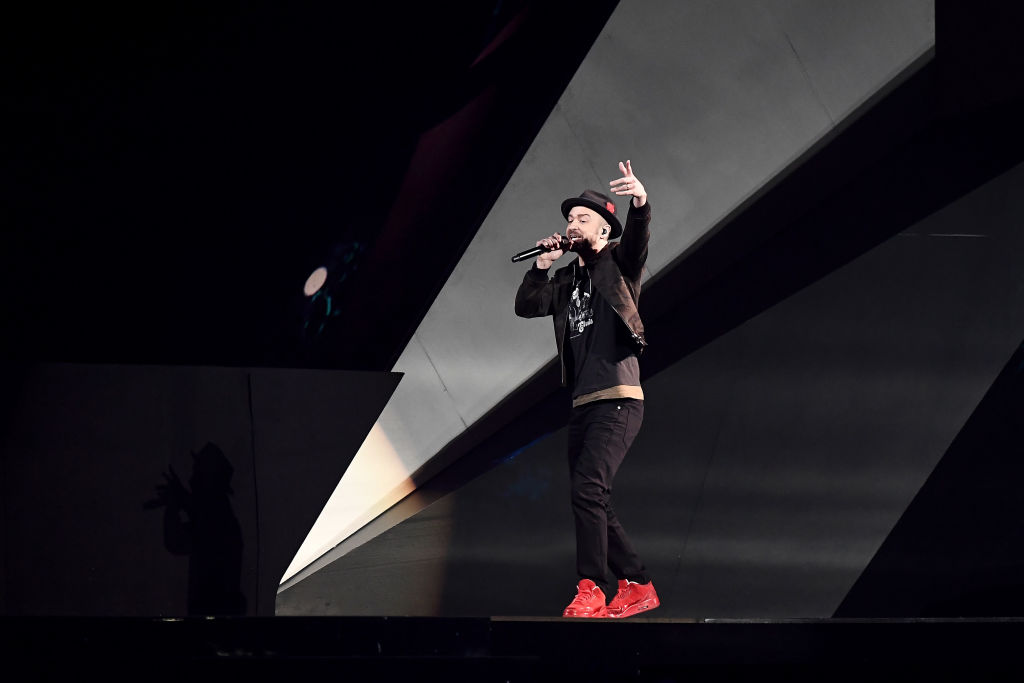 Justin Timberlake has appeared on SNL so many times, you'd think he was a regular cast member. Granted, he's only hosted five times, but when you add up his number of musical performances and cameos, he deserves more than just a Five Timers Club recognition.
During his most recent episode as a host in 2013, he served double-duty by also gracing the stage as a musical guest.
Next: He made history as the first movie star to host.
10. Elliott Gould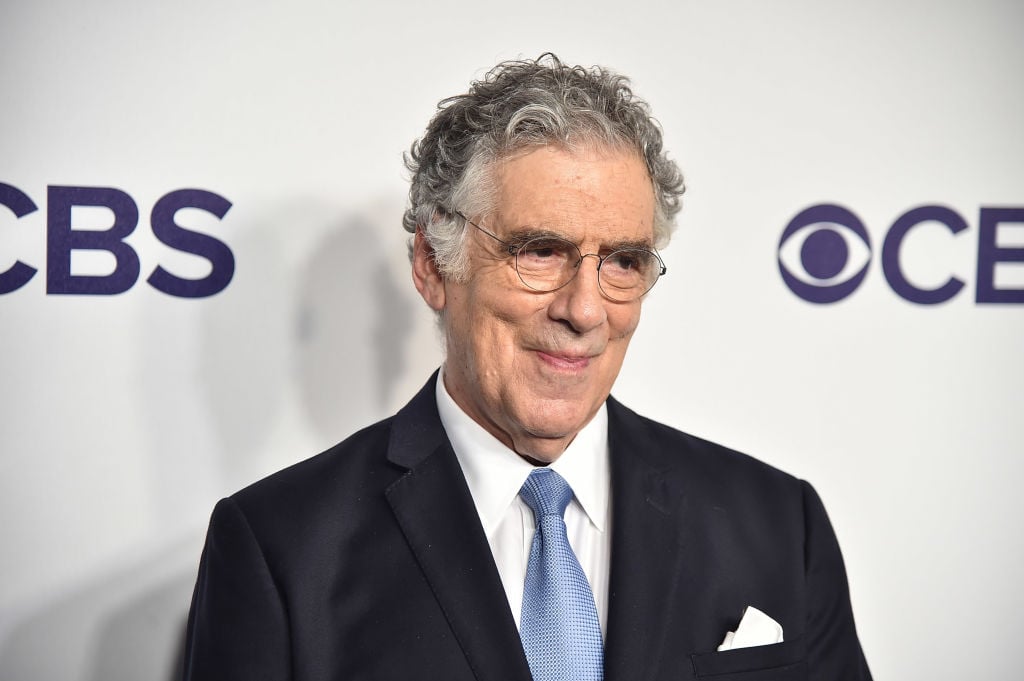 Back in 1976, Elliott Gould made history as the first ever "true" movie star to host SNL. He was only the third person to ever reach the Five Timers Club, having starred in some memorable sketches over those years.
Splitsider described Gould as "a likable smartass," which "made him a fine host to engage with the rebellious attitude that defined early SNL."
Next: We'd love to see him return to host.
9. Danny DeVito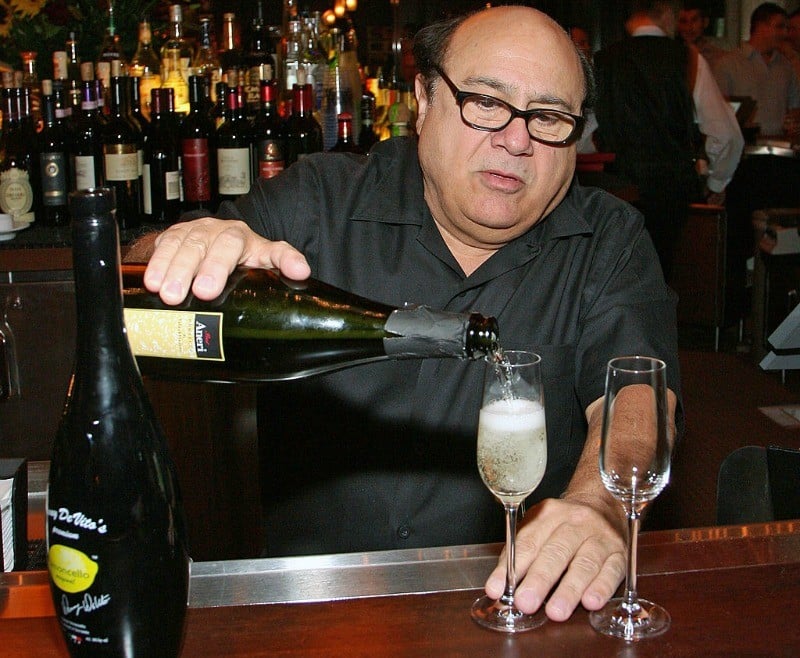 It's been some time since Danny DeVito hosted SNL, but he managed to surpass the Five Timers Club back in 1999. His first ever stint was in 1982, and his natural sense of humor clearly stuck.
He's far from out of the spotlight, however, as he's starred as Frank Reynolds in It's Always Sunny in Philadelphia since 2005. We could totally see him returning to host for a seventh time, which would definitely make for a hilarious episode.
Next: She was the youngest SNL host ever.
8. Drew Barrymore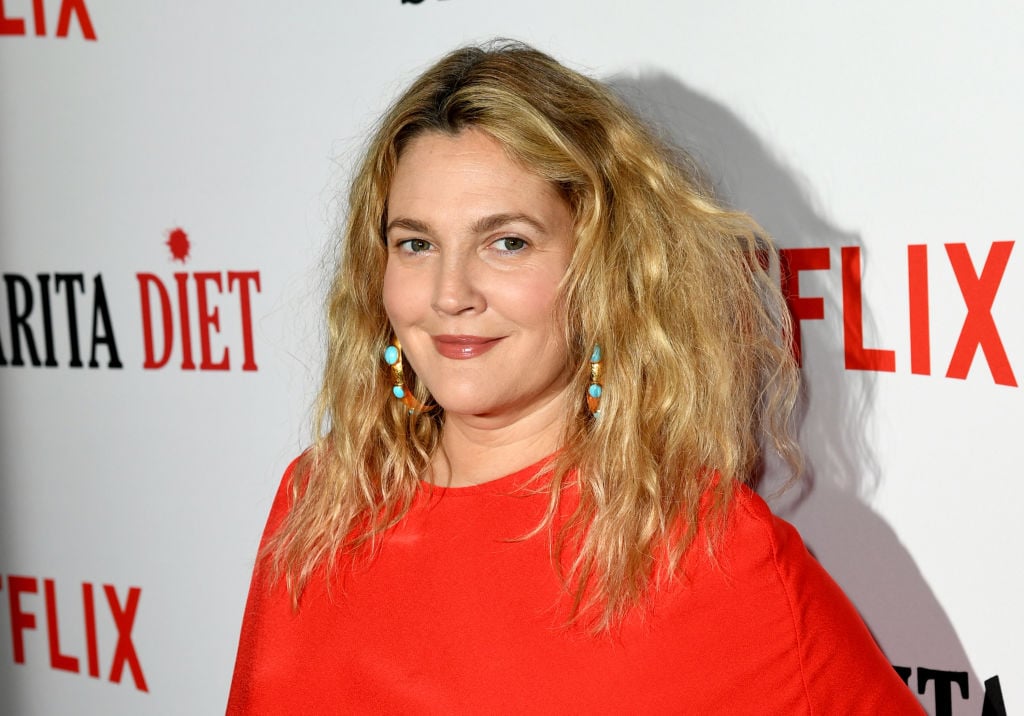 As one of the biggest child stars of the '80s, it's no surprise that Drew Barrymore became the youngest SNL host ever. She was only 7 years old when she hosted in 1982, which is the same year she rose to fame as Gertie in E.T. the Extra-Terrestrial.
From childhood into adulthood, Barrymore has hosted SNL six times, made three cameos, and has been impersonated seven times. She hasn't been on the show since 2009, so we think she's overdue for hosting gig No. 7.
Next: He became a staple host over the years.
7. Christopher Walken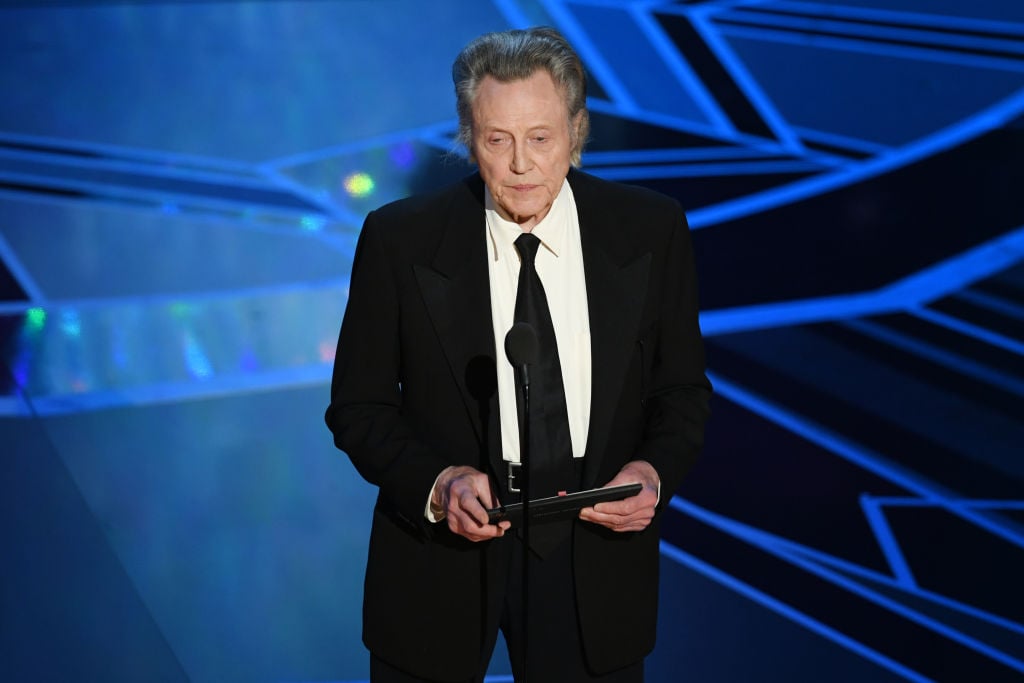 Christopher Walken has become a staple SNL host over the years. He's hosted seven times from 1990 through 2008, and according to SNL's Wikia page, "A 'best of' episode has been dedicated to Walken and has been released on DVD."
Thanks to his unique voice and demeanor, he's been impersonated five times on the show.
Next: He may be the most scandalous host of all time.
6. Chevy Chase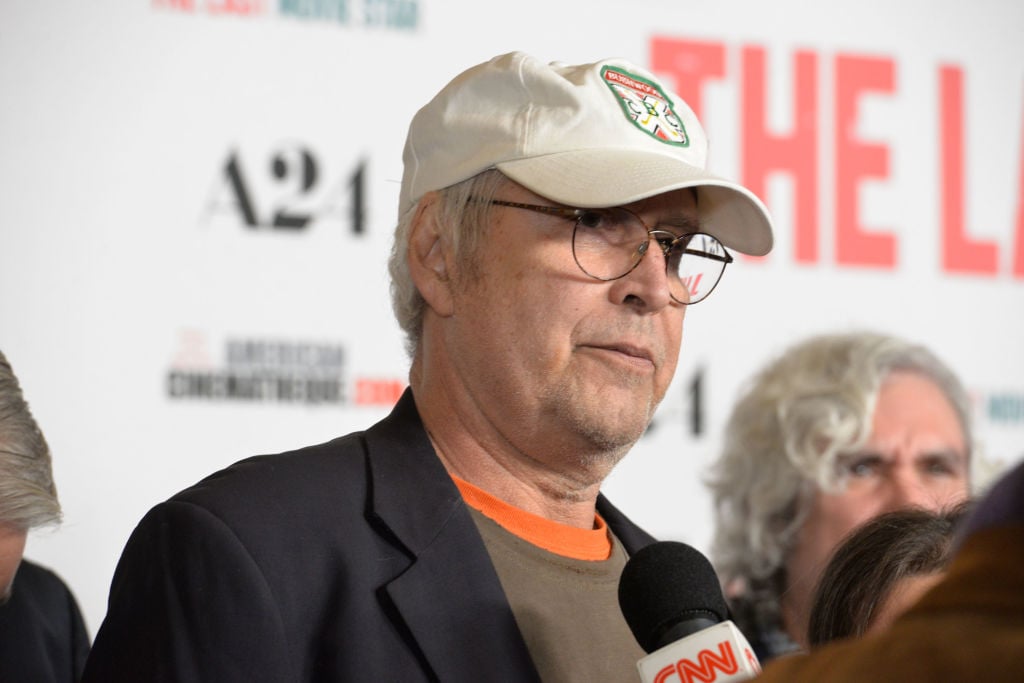 Not only has Chevy Chase gone down as one of SNL's most frequent hosts — he's also notorious for being one of the most scandalous. He may have been a member of the original SNL cast in 1975, but he only lasted a little over one year on the show after proving to be horribly difficult to work with.
He somehow managed to return to host eight times over the years, but during his fifth stint in 1985, he gained more enemies than he already had. While hosting, according to Gawker, Chase suggested that "SNL's first openly gay cast member [Terry Sweeney] star in a sketch where they weighed him every week to see if he had AIDS."
SNL creator and producer Lorne Michaels finally pulled the plug by banning Chase from ever hosting again in 1997. According to Uproxx, Chase's request for a sexual favor from a female writer was the final straw.
Next: He's been hosting since 1985, but his 2016 stint was one of his most iconic.
5. Tom Hanks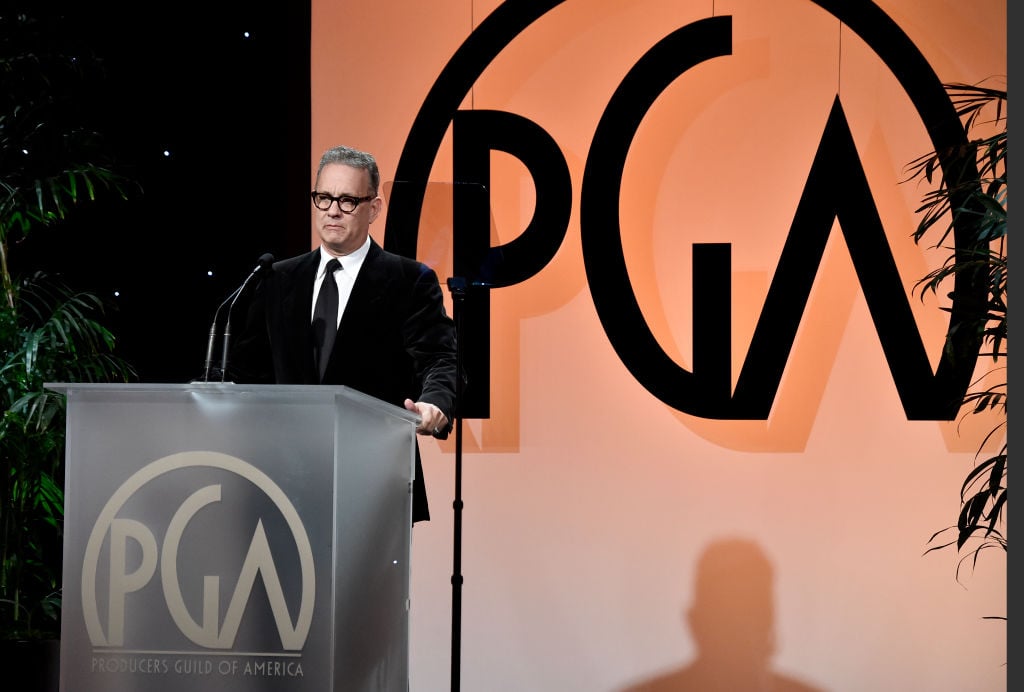 Tom Hanks is one of the most accomplished and beloved actors in the entertainment industry, so it's no surprise that he's been invited back to host SNL nine times (so far). He first hosted in 1985, and though his most recent gig was in 2016, it had been 10 years since his last time as a host.
His 2016 hosting role was made one of his most memorable, by playing David S. Pumpkins in a sketch that went viral. According to former cast member Bobby Moynihan, Hanks tried to get out of the sketch beforehand, claiming, "It was very bizarre."
We're sure he's happy he stuck with the character, considering the insane popularity the skit received.
Next: You won't believe how quickly he reached hosting stint No. 10.
4. Buck Henry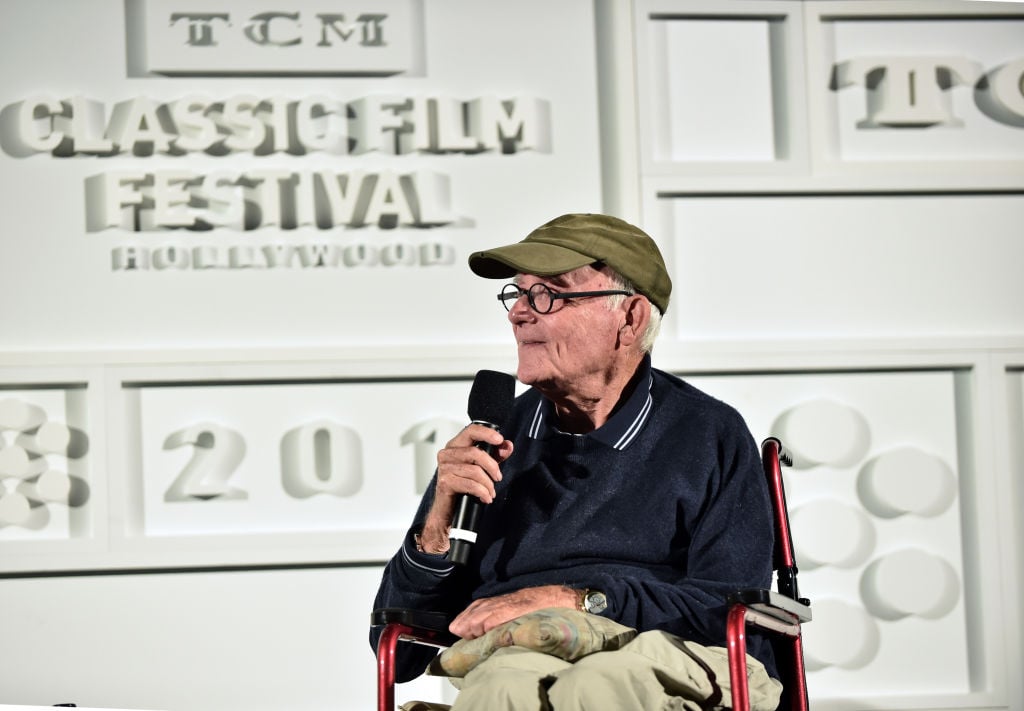 Buck Henry not only made it to the Five Timers Club at a record pace — he doubled that record just as easily. He first hit his fifth hosting gig in 1977, only about two years after his first. He was clearly loved by viewers and the SNL cast, as his tenth time hosting was in 1980.
According to Splitsider, "He was well-known for playing the customer in various 'Samurai' sketches with John Belushi." Although the younger generations of SNL fans might not be as familiar with Henry, he helped form the foundation of what makes for a good host.
Next: The revival of his '90s character calls for a revival of his hosting duties.
3. John Goodman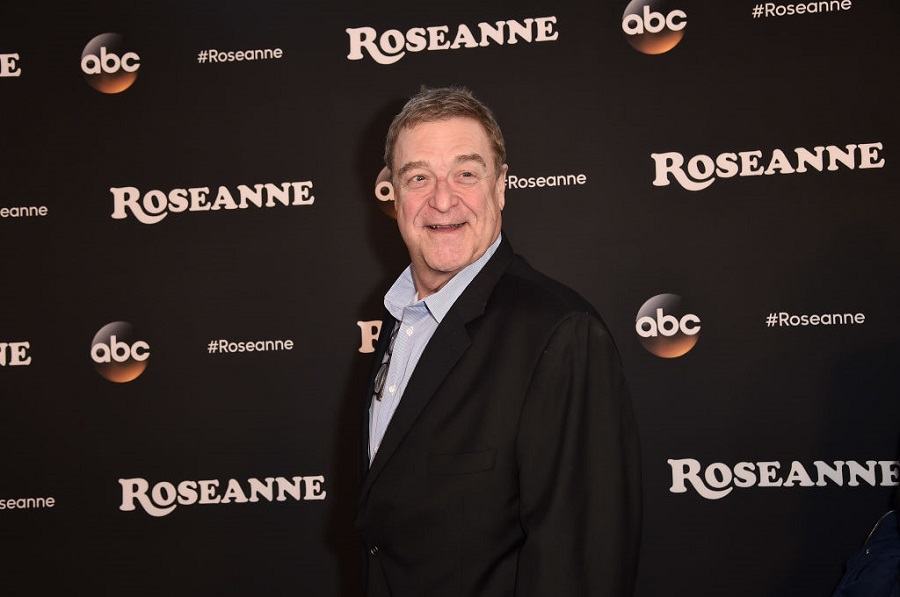 John Goodman's career was at its prime in the '90s, though he's still one of the most well-known celebrities ever. He gained particular notoriety thanks to playing Dan Conner in Roseanne from 1988 to 1997.
Over that timespan, Goodman hosted SNL once a year from 1989 and into 2001. Since then, however, he only hosted once in 2013. We're thinking that along with the revival of his Roseanne character in the show's 2018 reboot, he's due to host a 14th time.
Next: He's widely considered to be the best SNL host ever.
2. Steve Martin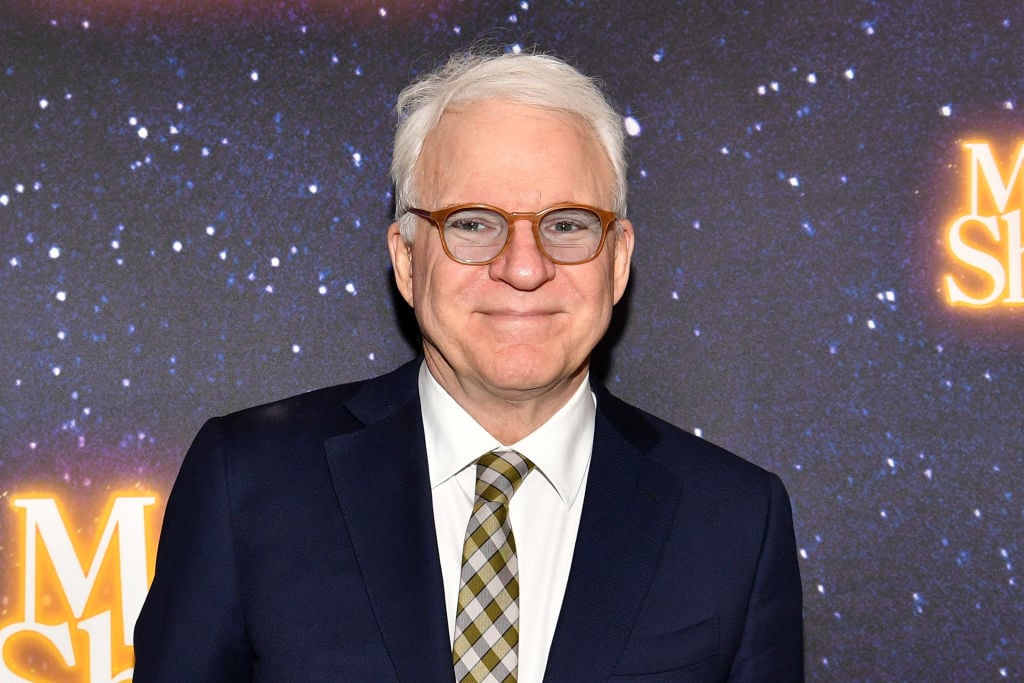 For a long time, Steve Martin reigned as the most frequent SNL host (being beat by only one celebrity). His first ever hosting stint was way back in 1976, and hosted regularly throughout the rest of the '70s and all through the '80s.
He most recently hosted in 2009, where he essentially won his third Five Timers Club title by hosting a record-breaking 15 times. It makes sense that many have deemed him the best SNL host of all time.
Next: He's the most frequent SNL host ever.
1. Alec Baldwin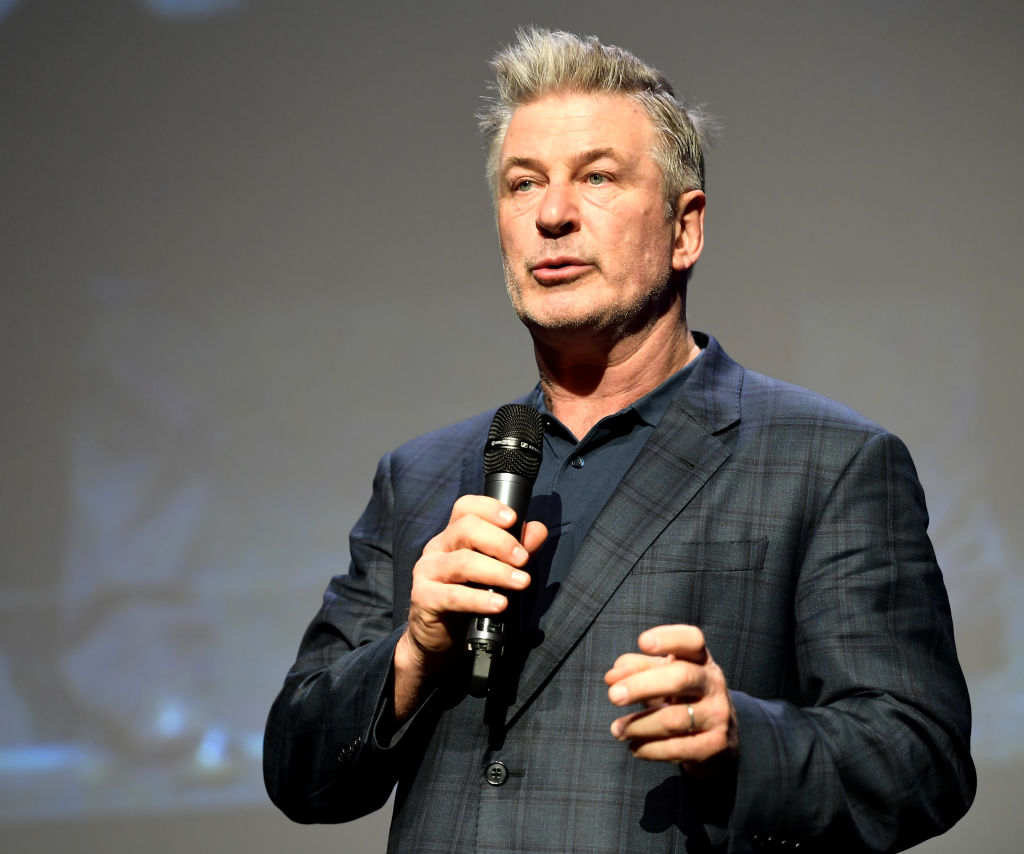 While Alec Baldwin may go down in SNL's history for his Donald Trump impression, he was already an SNL legend before ever putting on his blonde wig and pouty face.
He made his hosting debut in 1990, and according to NBC News, "He proved so popular that it took him just four years to become the tenth person to enter the show's elite Five Timers Club." He's since racked up 17 hosting gigs after beating his previous top score of 16, which he achieved in 2011.
Now that he's become such a prominent member of the show, we wouldn't be surprised to see him beat his own record yet again by going for 18.
Read more: The Most Shocking 'Saturday Night Live' Moments
Check out The Cheat Sheet on Facebook!