Savannah Guthrie and Hoda Kotb From 'The Today Show' Reveal Surprising SAT Scores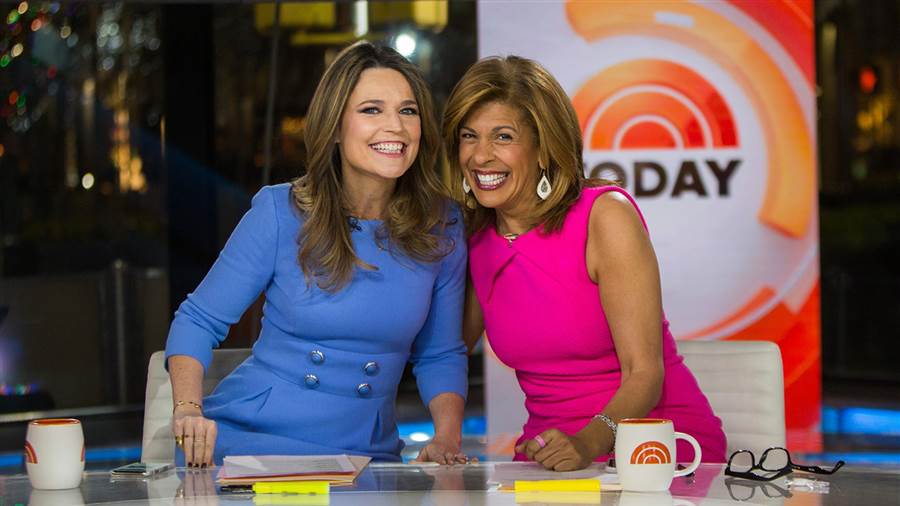 The Today Show hosts Savannah Guthrie and Hoda Kotb made a stunning admission during Friday morning's live broadcast. Neither one of them exactly nailed their SAT test while in high school.
In fact, both received scores that today might hinder acceptance into many colleges. The pair interviewed comedian Hasan Minhaj who revealed he got a 1310 out of 1600 on his SAT. Guthrie said that 1310 is considered to be a great score.
"A great score," Minhaj questioned. "According to who?" Kotb said according to most people. Guthrie raised her hand and said, "According to someone who got like a 1050." Kotb chimed in and said she got a 1030.
Minhaj then reveals what he recently got on the test
Minhaj was ripe off his 1310 and recently wanted to see if he could get a better score–16 years later. He even recreated the entire scene from high school and had his dad fly home to New York from California. "He packed my lunch, he took me to the Princeton Review," Minhaj recalls. "They administered the test, I took it again…I did not study, raw horse power, up here."
"And what'd you get?" Guthrie asked. "I got a 1030," Minhaj said. "Boom, high-five, right here," Kotb said raising her hand.
The Today Show posted the clip on Twitter and a few people commiserated with the exchange. "I could understand how Savannah would have a low score, you see it everyday," one person wrote.
This is the average SAT score
Another person in the Twitter thread noted that 1060 was the average score and scores in the 1300s are pretty amazing. Indeed, according to Prep Scholar, "the average SAT score is between 1050 and 1060."
While many colleges are looking for scores around 1100 or greater, a growing number of colleges are doing away with the dreaded standardized test. Prep Scholar offers a list of more than 1,000 bachelor-degree granting schools that allow students to waive standardize test requirements. Schools include the University of Chicago, Wake Forest and the University of Arizona, which is where Guthrie attended.
In fact, after undergrad, Guthrie went onto graduate with a law degree from Georgetown University and is now at the helm of the popular NBC show. Kotb attended Virginia Tech University earning her B.A. in broadcast journalism in 1986.
Check out The Cheat Sheet on Facebook!