'Say Yes to the Dress': Why Brides Are Banned From Bringing These Items To Their Appointments
Say Yes to the Dress is one of those TLC shows you just can't help but binge watch. Viewers get to see a bit of the stress and drama that goes into shopping for a wedding dress but are usually satisfied with the end result of a bride saying "yes."
The ladies who are cast on SYTTD though are given a strict set of rules to follow to ensure that filming goes off without a hitch and you'll be surprised by what is banned at Kleinfeld. Here are some of the things the brides-to-be cannot do or bring to their appointments.
No purses and no cell phones
For starters, cell phones are banned for brides who are going to appear on the show. So that means no selfies of how they look in their gowns and no pics with Randy or any of the other consultants.
Diply noted that the brides must hand over their phones and purses before their Kleinfeld appointment can begin.
The phone thing is understandable as with any reality show producers don't want the end result leaking before the program actually airs. The purse rule though is a little bit of a mystery but some have speculated that the salon just doesn't want to risk having brides slip pieces of jewelry or other accessories into their bags.
No pink clothing
Brides who are having their dress-shopping experience filmed are also banned from wearing pink clothing. That rule applies to anyone attending the appointment with them as well.
The reason for this is simply so they do not blend in with the rosy-colored background during their confessionals. Just like the consultants wear mostly black to stand out among a sea of white dresses, the crew wants the participants to stand out during their interview segments. Therefore, they are told to wear another color.
No drinking allowed
Given that finding the perfect wedding dress is a pretty big deal for the bride and her entourage you would think that Kleinfeld would have no problem bringing out a few glasses of champagne to celebrate. Well, that's not the case because there is no alcohol in the bridal shop.
So now you know when you see guests drinking what appears to be some bubbly during appointments, it's really just fizzy apple cider or another non-alcoholic beverage.
No walking in late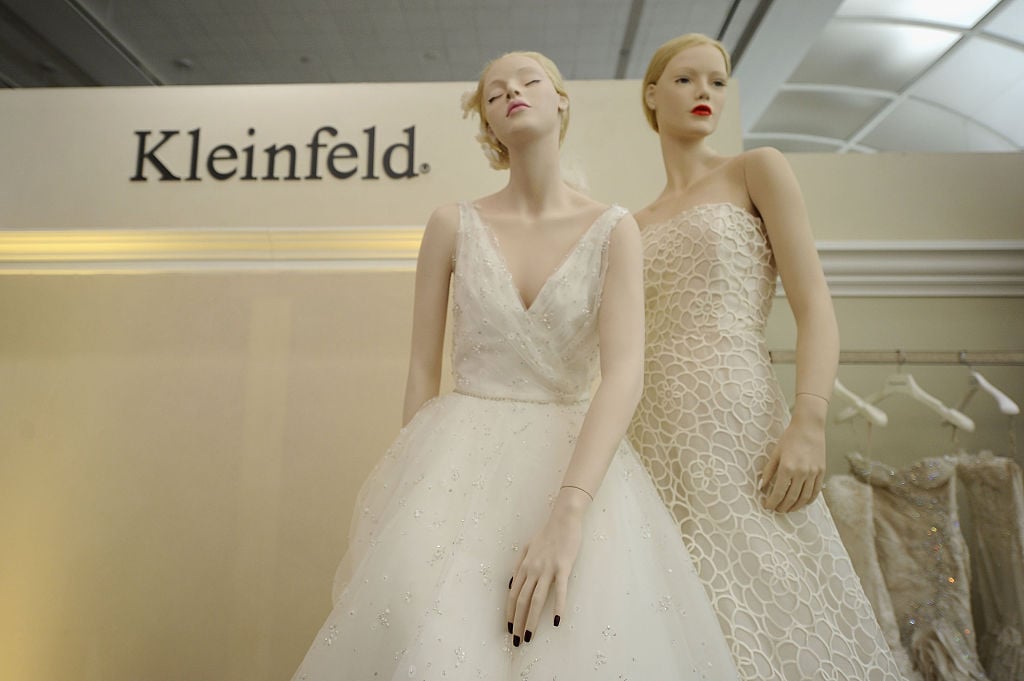 All brides chosen to be on the show are given a call time and they need to be there then, no excuses.
Got stuck in traffic, hit snooze one too many times, couldn't find the shop? It doesn't matter what the reason is. The brides and their entourage must be at the appointment on time. If they stroll in anytime later than when the producers asked them to be there, they may miss their opportunity to be filmed to another lucky lady who is wedding dress shopping.
Read more: Is 'Say Yes to the Dress' Real or Fake?
Check out The Cheat Sheet on Facebook!