'Say Yes To the Dress': Why Brides Can't Pick Their Consultants
We've all found ourselves curled up on the couch from time to time channel surfing then stopping to watch Say Yes to the Dress and before we know it we're several episodes in. The series is definitely one of those TLC shows you just can't help but binge watch. It's also a show that many women who are planning a wedding would love to appear on and have their favorite consultant help them pick out the perfect dress.
But the brides who go on the show don't have a say in who their consultant will be because producers have a very concise way of pairing them up. Here's more on that plus the one thing every consultant at Kleinfeld must do during an appointment whether the bride wants it or not.
Brides can't choose their consultants
Brides who appear on SYTTD can't pick their consultants. The reason is because producers carefully match the women up with a gown guru who has contrasting features.
Diply noted that that the brides-to-be are often assigned a consultant who looks different than them to keep things more visually appealing for viewers. For example, if a bride is a brunette she may get a redheaded consultant simply because their hair color is different.
Valerie Bowman, who was on an episode of Say Yes to the Dress: Atlanta, explained that she had a blond-haired Southern belle consultant named Robin because she herself was a brunette with no accent.
A consultant's job is harder than it looks
People watching the show from their couch sometimes think that the consultant's job is a piece of cake, but it can be a lot tougher than it looks.
Kelly Ripa proved that years ago when she worked at the famed Manhattan bridal shop for a day. After her experience, the TV host said it "could be the hardest job on the planet."
Current and former employees have pointed out that some of the challenges are not only being able to please the bride but also dealing with opinionated entourages. And when it comes to employee benefits, some have complained that the health care is "too expensive."
Every consultant must do this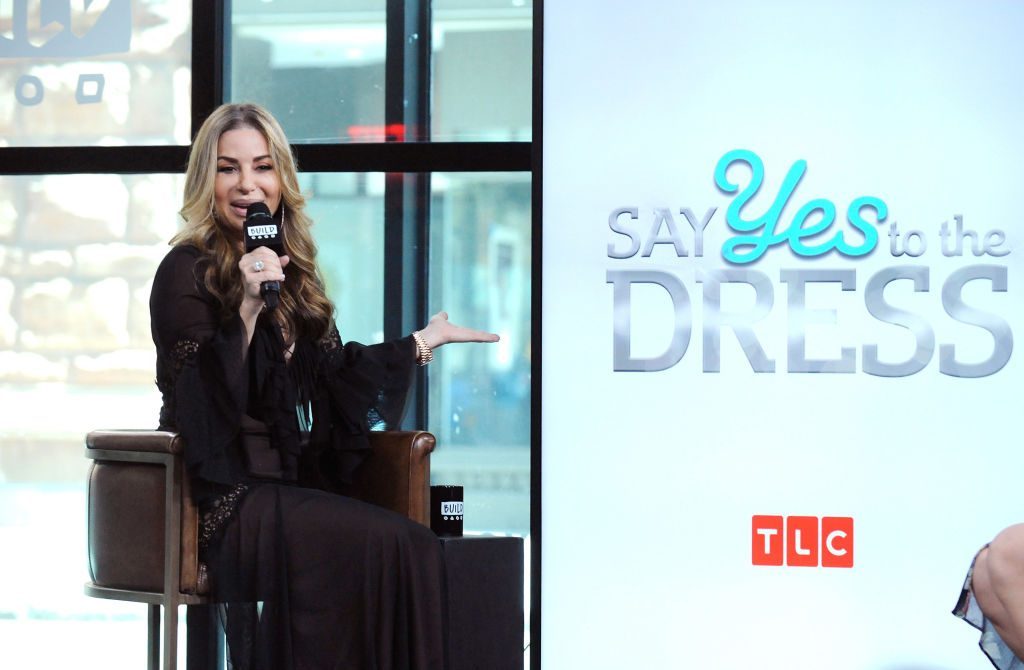 You probably noticed that on every episode of SYTTD consultants always show brides dresses by Israeli designer Pnina Torani. Whether or not they're looking for a Tornai dress doesn't matter because every bride-to-be who walks into Kleinfeld will be trying on a gown by the shop's premier designer.
A bride named Amanda Lauren spoke to Ravishly about her appointment and confirmed that she was asked to put on a Torani dress even though she specifically stated that she did not care to see anything from the collection.
"I had one request: No Pnina Tornai. So, naturally, the first dress [my consultant] showed me was Pnina Tornai," Lauren said.
According to The List, Tornai is one of Kleinfeld's main vendors and has her own in-store boutique so consultants promote and often encourage brides to purchase one of her gowns.
Read more — 'Say Yes to the Dress': Why Do Some Brides Sue After the Show?
Check out The Cheat Sheet on Facebook!