'Scandal': This Character May Be a Secret Member of B613
It's the end of an era. With the seventh season of the hit Shonda Rhimes series, Scandal, now airing, it's almost time to say goodbye. Olivia Pope (Kerry Washington), her Gladiators at Olivia Pope and Associates, her sordid romance with former President Fitzgerald Grant II (Tony Goldwyn), and all of the twisted, gory fun that we've come to know and love from the D.C.-set political dama will come to a close.
Season 6 of the series ended with some jaw-dropping revelations. Fitz's ex-wife Mellie (Bellamy Young) is now the President of the United States, and Olivia has left OPA in Quinn's (Katie Lowes) hands to become Mellie's Chief of Staff and run B613. Meanwhile, our favorite monster Cyrus Bean (Jeffy Perry) is the new Vice President. With all of those power hungry people in the White House (including Olivia), who knows how all of this will pan out.
Here are all of the secrets we know about the final season of Scandal — from the top-secret new characters played to a major storyline switch spurred by the current political climate of our country.
100 days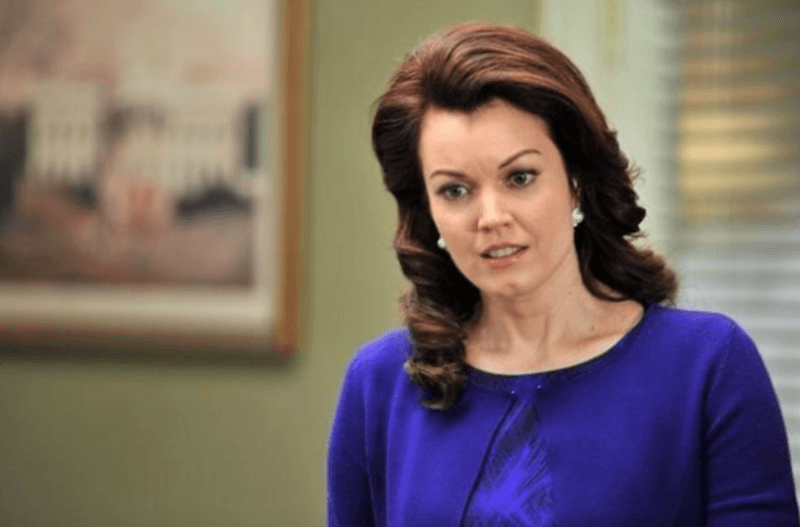 The Season 7 premiere of Scandal, "Watch Me," began 100 days into Mellie Grant's presidency — so it's not exactly where we left off.
In an interview with Variety, Young, who plays Mellie, said we should expect a bit of tension between her character and Olivia Pope. She said, "There's so much kerosene they're both sitting on, and they're just one little match flick away from an explosion."
Command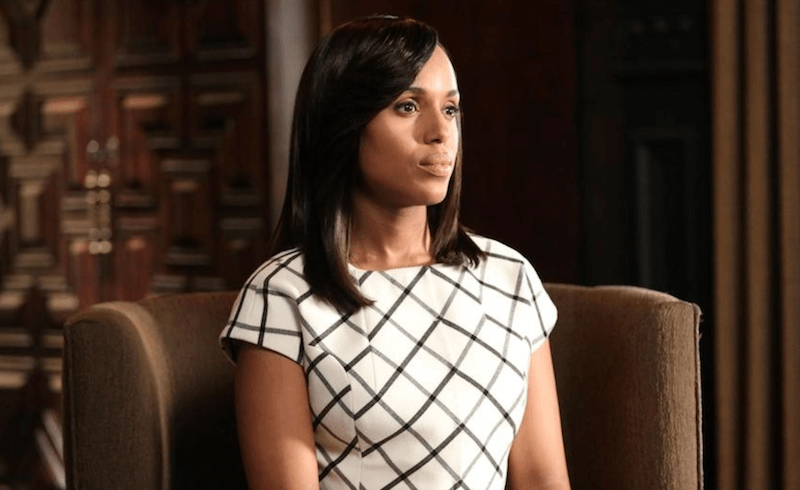 Washington told Variety, "Fame and power reveals who you are." Since the premiere of Scandal back in 2012, we've gotten various glimpses of just how badass Olivia Pope can be. Remember when she murdered Vice President Andrew Nichols (Jon Tenney) with a folding chair?
As Mellie's Chief of Staff and the commander of the black-ops group, B613, Olivia is stepping into her father Rowan's (Joe Morton) shoes. Morton told Variety, "I think that's what Rowan's big worry is. When you get that much power, morality goes out the door because you think everything you've done is for all of the right reasons."
OPA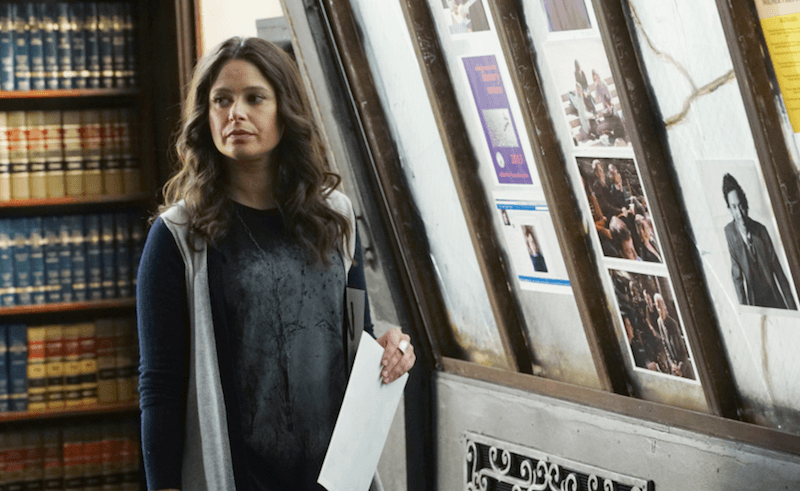 One of the things we adored most about Scandal in its first few seasons was that Olivia Pope and her Gladiators were solving cases week after week.
With a pregnant Quinn and Abby (Darby Stanchfield) running things, and Huck (Guillermo Díaz)  itching to get his hands on his trusty torture tools, we hope to see some insane cases running through the office once again.
What's the deal with Olitz?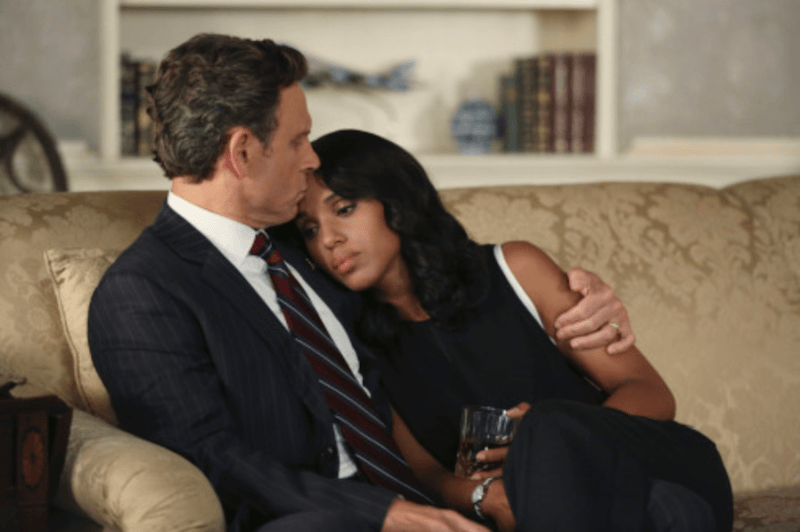 We won't lie, the forbidden romance between Olivia and Fitz started off super hot and heavy in the early days of Scandal. But all of the back-and-forth grew fairly tiresome as the series continued. We were pleased when the writers put that storyline on the backburner during Season 6. However, since we have to wrap things up this season, we're sure the topic is bound to come back up.
Fitz, after ending his tenure as the president, has left D.C. to head a foundation in Vermont. Something big will have to make him return to the nation's capital to sort things out with Liv. Washington told Variety:
Olivia's sitting in the highest seat. Anything that jeopardizes her ability to show up for the republic is potentially a problem. Relationships are not the most important thing right now, unless that relationship serves and enhances her ability to wield her power in the ways that she needs to.
So will they or won't they?
A new top-secret member of B613?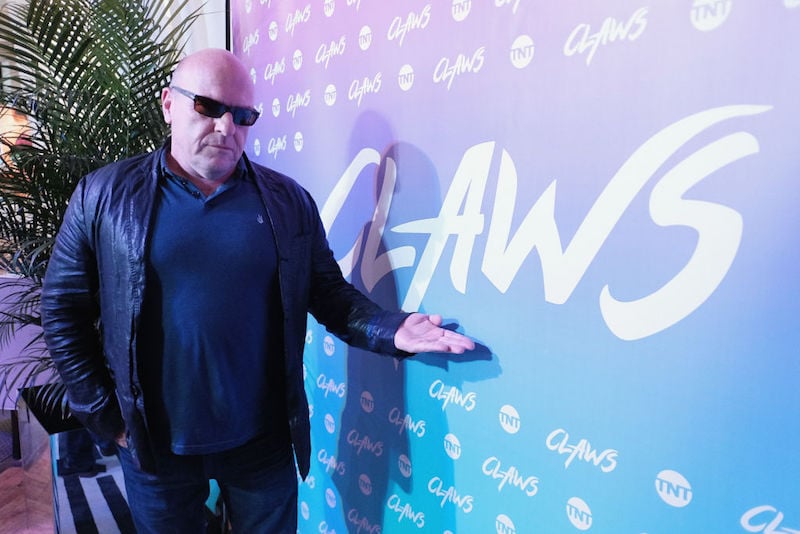 Breaking Bad's Dean Norris will join the final season of Scandal in a very top secret role. Though we have no real clue yet about what he'll be up to, a photo of his character chatting with Cyrus at Mellie's first State Dinner has been released. We're sure that whatever he's up to will be very dark and dangerous — perhaps even something to do with B613?
Nashville's Jay Hernandez and Homeland's Shaun Toub will also join the series this season in super secret roles.
18 episodes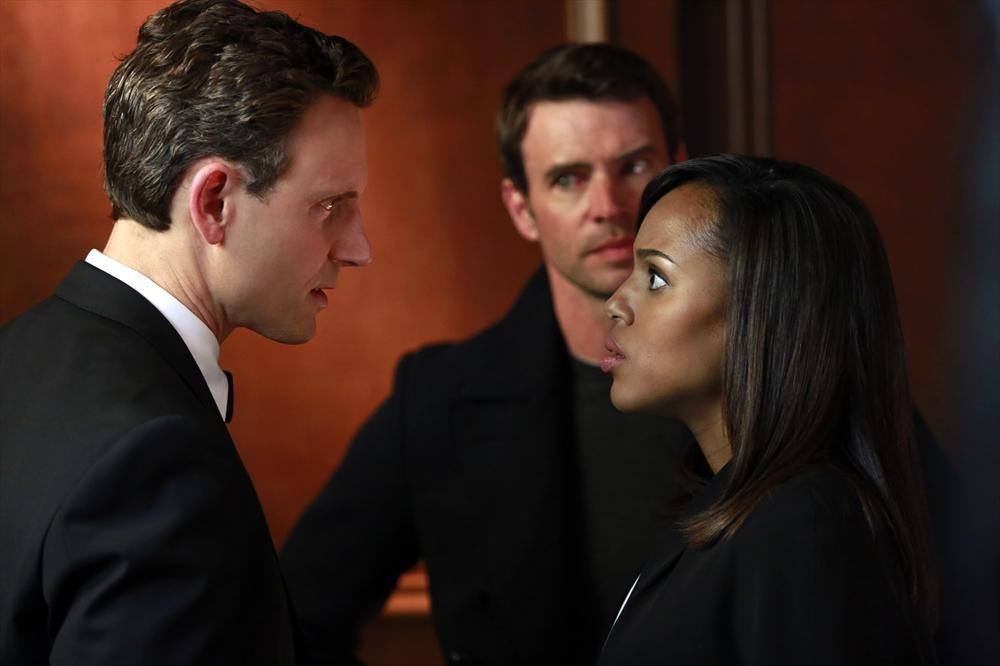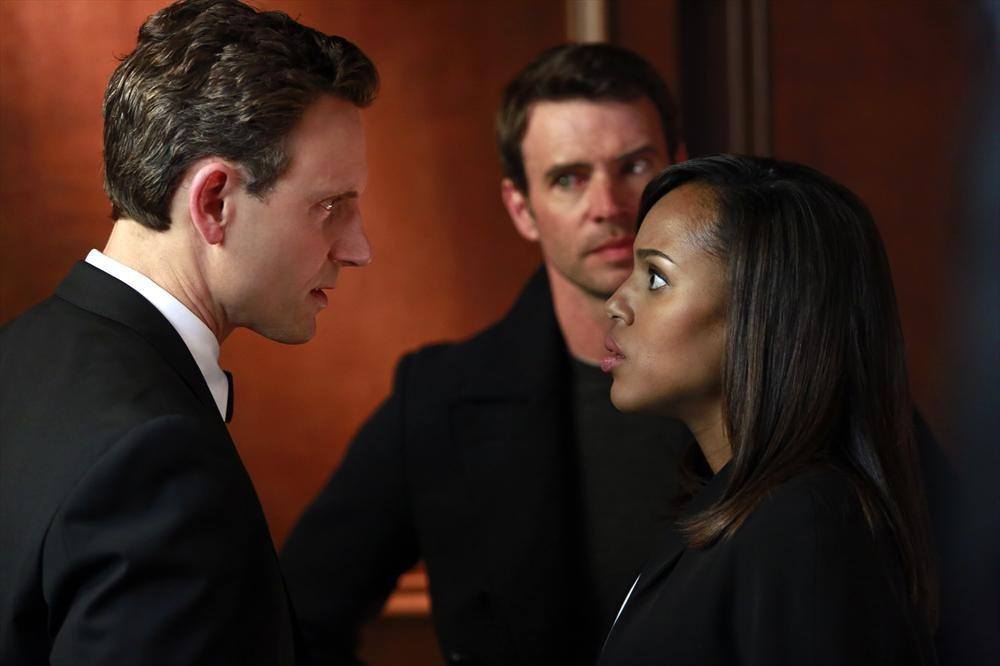 Since it first premiered, Scandal has had various season lengths. It was a midseason series back in 2012, with a shorten Season 1. Washington had two children over the course of the show's run, so ABC adjusted its seasons lengths for her pregnancies.
For the final season of the series, we will get 18 episodes, making the series' run a total of 124 episodes. 
No room for mistakes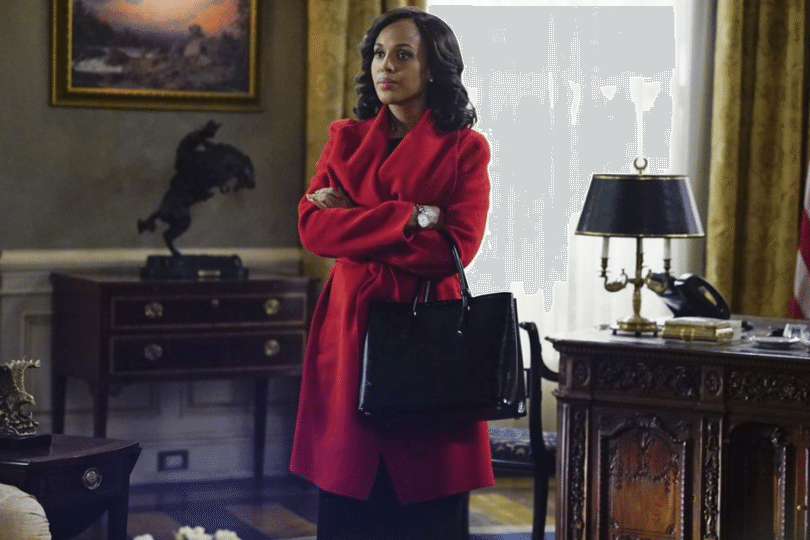 As the Chief of Staff for the first female President of the United States, there is no room for Olivia to make mistakes. She has a ton riding on Mellie's Presidency, and the country is depending on her.
Washington told Variety, "She is going into this time and this position having been able to watch a lot of people make mistakes, and so hopefully she takes all of that wisdom with her and doesn't walk down the same paths."
Ending with a bang
It's not over until it's over — but the end of Scandal is very near, and Rhimes promises not to leave her fans hanging. In a press release about the final season, she said:
We are going all out. Leaving nothing on the table. Creating this world in celebration. We are going to handle the end the way we like to handle the important things in our Scandal family: all together, white hats on, Gladiators running full speed over a cliff.
Follow Aramide on Twitter @midnightrami.
Check out The Cheat Sheet on Facebook!