Scarlett Johansson and New Boyfriend Colin Jost: All the Juicy Details of Their Secret Relationship
Saturday Night Live's Colin Jost just went public at the 2017 Emmys about his relationship with Scarlett Johansson. He only had sweet things to say about the Avengers actress, even suggesting she was going to be his date if she weren't working.
Read on for a history of their relationship and a look at all of the endearing comments Jost made about Johansson at the Emmys.  
1. Where it all began
Colin Jost gushes over his rumored girlfriend Scarlett Johansson: "I'm very lucky." https://t.co/GwvpTkpSYY pic.twitter.com/SXBfZdDgkV

— Entertainment Tonight (@etnow) September 18, 2017
While walking the red carpet at the Emmys, Jost told Entertainment Tonight that the two first met on the set of SNL. "The first time she hosted was the first year I was a writer on the show," said Jost. "So we've kind of known each other since then … she's the best. I'm very happy, I'm very lucky."
Johansson first hosted SNL in 2006, so the couple have known each other for quite some time.
2. They've known each other for 11 years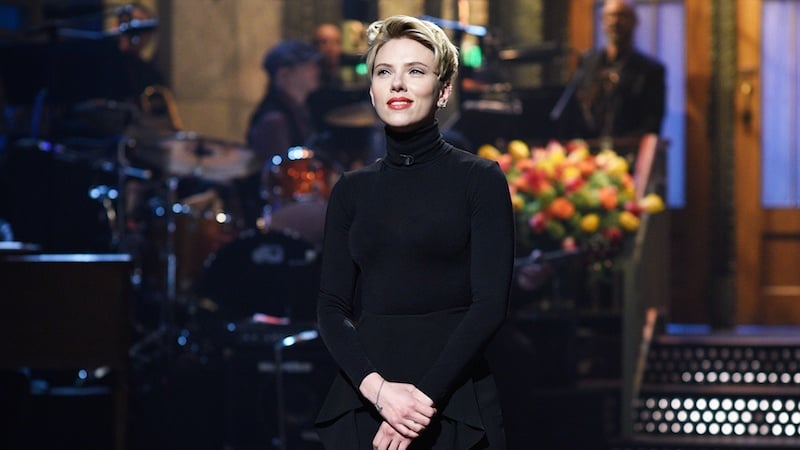 Though she first hosted SNL in January 2006, Johansson is no stranger to the SNL stage. She also hosted in April 2007, November 2010, May 2015, and March 2017. In addition to hosting, she also made cameos in the Feb. 4, 2006 show during the SNL digital short, and on Oct. 3, 2009, when she played Lexi (a returning character) in the "Mike's Fountainry" sketch.
More recently, she's been known on the show for her Ivanka Trump impression.
3. Getting cozy at a party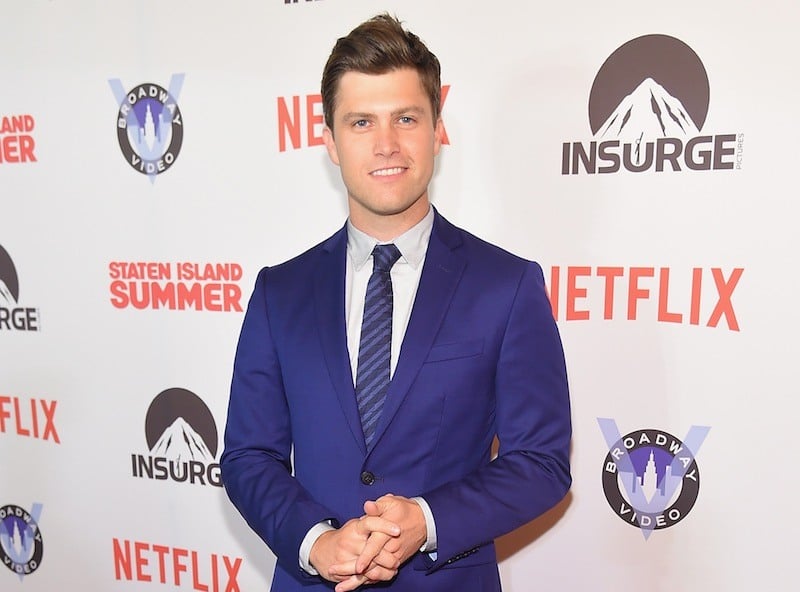 Rumors that Johansson and Jost were together started back in May when the couple was seen kissing and talking at an SNL party.
The speculation started to intensify when they were, again, seen together at Dave Chappelle's birthday party in August 2017 at TAO Uptown in New York City. Reportedly, they hung out with friends most of the night (including SNL's Cecily Strong and Michael Che) before leaving together at 2:30 a.m.
4. Things started heating up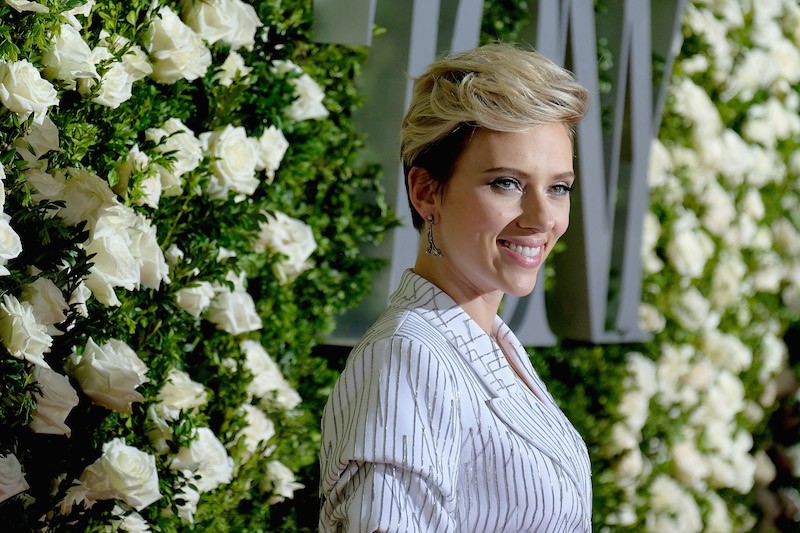 Then, over Labor Day 2017, Johansson and Jost were seen kissing in the rain and dancing to Diana Ross at a Hamptons party hosted by Discovery Communications Chief David Zaslav. The annual Zaslav Labor Day party typically includes a bonfire and drinks on the beach, but the rain reportedly interrupted the tradition this year.
A witness told Page Six that the two "kissed outside and didn't care that it was raining."
5. Before Jost, there was Romain Dauriac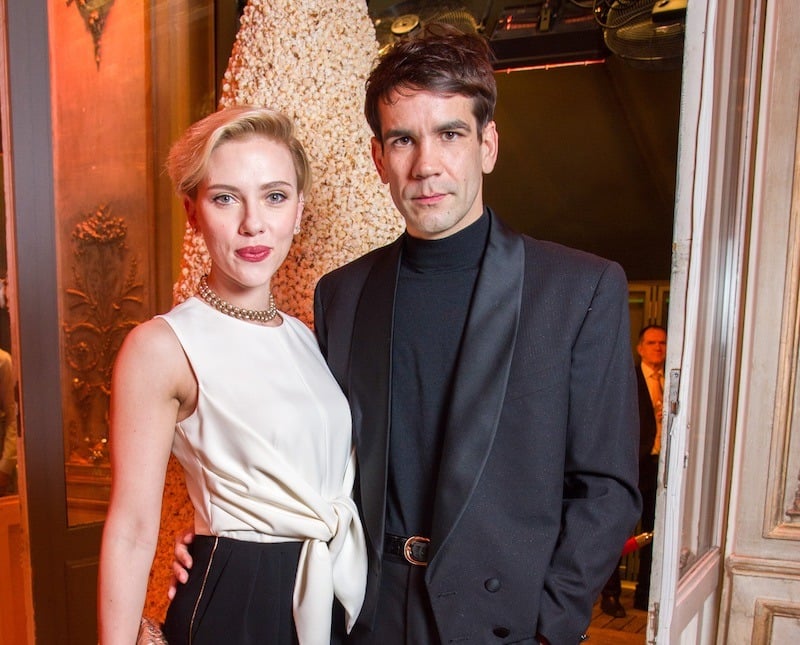 In January 2017, Johansson split from her now ex-husband, Romain Dauriac, a French journalist. The two met through mutual friend, Fuzi Uvtpk, a tattoo artist. Us Weekly confirmed the end of their two-year marriage after a relatively private split and overall private marriage as well.
Johansson and Dauriac have a daughter together, Rose, born in 2014. It's no wonder that Johansson and Jost have been taking things slow.
6. Johansson doesn't believe monogamy is natural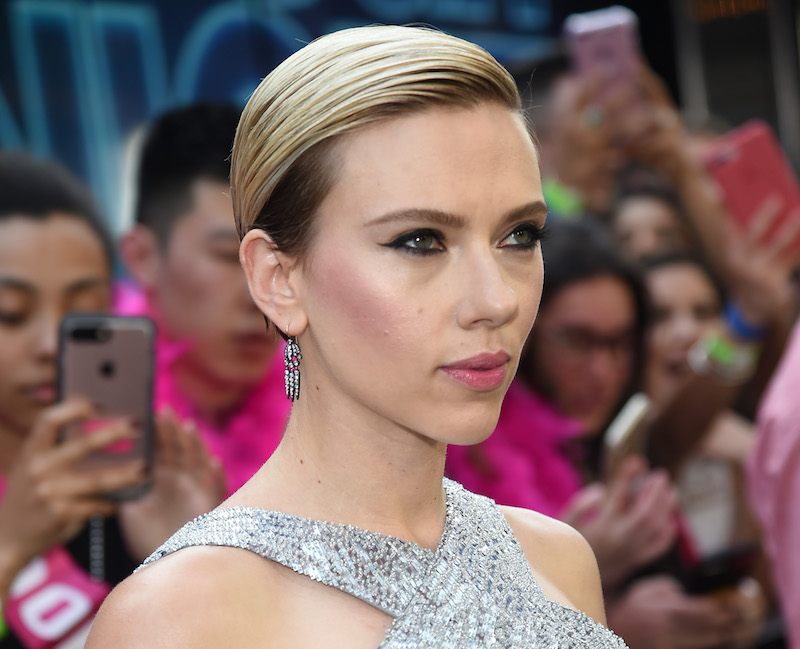 Over the years, Johansson has made several comments about her views on monogamy. She said in 2006:
 I don't think it's a natural instinct for human beings, but it doesn't mean I don't believe in monogamy or true love. I believe in finding a soul mate. I've always been in monogamous relationships,I would never want to be in an open one. It'd be too awful. Monogamy can be hard work for some people. I don't think it applies to everybody, and I don't think a lot of people can do it.
Then in 2017, just after her recent divorce, she brought up the subject again, per Vanity Fair: "I think the idea of marriage is very romantic; it's a beautiful idea, and the practice of it can be a very beautiful thing. I don't think it's natural to be a monogamous person."
We'll have to see if Johansson and Jost choose to go the monogamous route or not.
7. Jost was beaming at the Emmys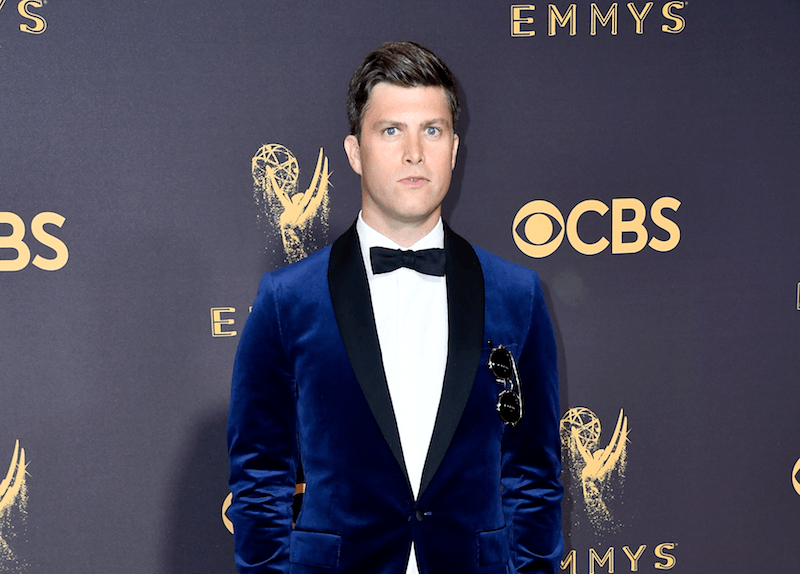 Jost finally came out and confirmed that he and Johansson were officially dating at the 2017 Emmys, and that he was even going to bring Johansson as his date, were she not working.
When asked about Johansson, Jost replied, "She's wonderful. She's working, so otherwise, she'd be here." He also gushed, "She's pretty cool … it's hard to have a lot of complaints, she's pretty awesome."
Check out Entertainment Cheat Sheet on Facebook!