Scarlett Johansson on 'Bittersweet' Ending for Black Widow in 'Avengers: Endgame'
Scarlett Johansson, who has played Natasha Romanoff aka Black Widow for the past 9 years, saw her character's story come to an end in Avengers: Endgame during which she had 33 minutes of screen time. Ahead, find out why Johansson called her character's ending in the record-breaking film "bittersweet."
What happened to Black Widow in 'Avengers: Endgame'
Romanoff or Black Widow sacrificed herself in Avengers: Endgame to save those she loved. She lept to her death before Hawkeye, played by Jeremy Renner, her on-screen love interest (they never actually got together but their chemistry's evident onscreen) does it himself. 
The big moment proved to be very divisive for Marvel fans but during a recent interview with The Hollywood Reporter, 34-year-old Johansson said she felt it was right for her character.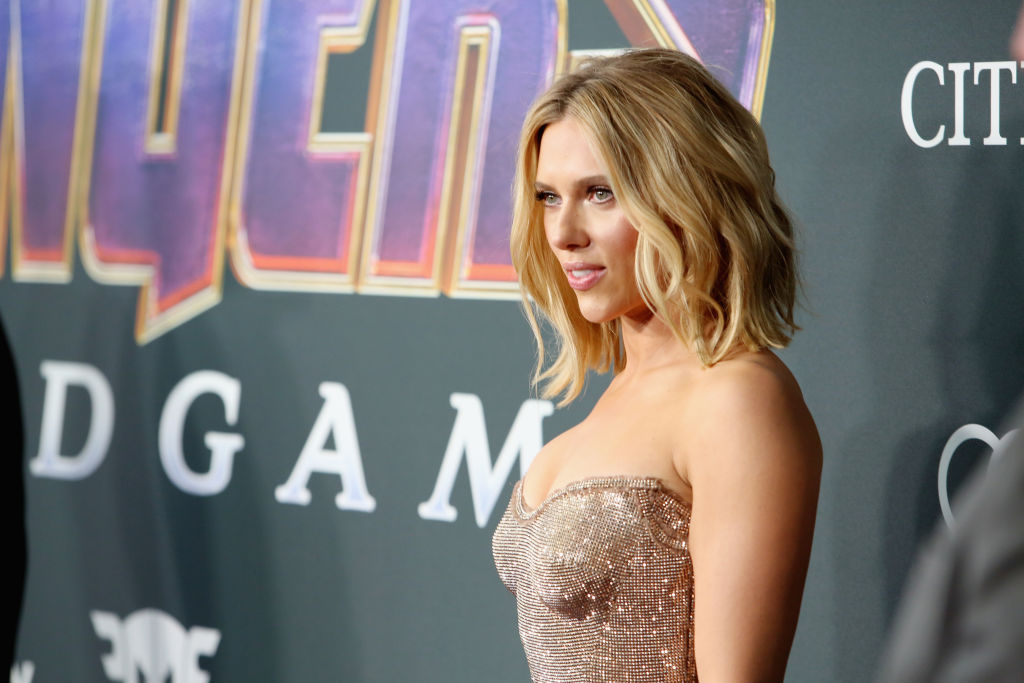 "The finality of it was sad, but I was excited to die with honor," the actress said before adding, "It felt in-character that she would sacrifice herself, of course for humanity but actually for her friends, for the people she loves. It was bittersweet."
Johannson found out her character's fate in Avengers: Endgame before filming began on Avengers: Infinity War, which premiered in 2018. Kevin Feige, president of Marvel Studios, called Johansson to let her know. 
Writers on killing Black Widow: 'We did not make this decision lightly'
When Avengers: Endgame came out on DVD and Blu-ray, fans got a glimpse inside the minds of the cast and production team. The film's writers, Christopher Markus and Stephen McFeely, spoke on the commentary track and touched on Black Widow's death. 
"We should probably talk about how this is the first major female character of the Marvel [Cinematic] Universe," McFeely said, according to Digital Spy.
He continued saying, "We did not make this decision lightly. She's not fighting to save Clint's family. I've seen some people say that he has a family, and therefore … That's not it at all. She's fighting to save her family."
The writers also revealed they reshot Black Widow's last scene because it looked a lot different initially. 
Two other major characters said goodbye in 'Avengers: Endgame'
Johansson's character wasn't the only one in the Marvel Cinematic Universe (MCU) to say goodbye in Avengers: Endgame. Robert Downey Jr.'s character Tony Stark aka Iron Man also died. According to the film's writers, Downey Jr. knew "instinctively" what had to happen in his character's last scene.
And Chris Evans's character, Steve Rogers aka Captain America, appeared to hang up his shield or maybe pass it on to another superhero in the MCU.
Fans assumed Falcon played by Anthony Mackie would take over for Captain America when he went back in time to be with his longtime love Pegg Carter (Hayley Atwell).
However, the actor's insisted he's not the new Captain America. Learn the real reason writers of Avengers: Endgame sent Captain America back in time. 
The blockbuster served as the end-all-be-all for every Avengers movie before it (see the order of the Avengers movies here) but Johannson's not exactly done playing Black Widow. She's starring in a Black Widow prequel that's "different" from any other Marvel movie.