Scarlett Johansson Reveals Black Widow's 'Avengers: Endgame' Fate Is Final
Scarlett Johansson shares whether Black Widow/Natasha Romanoff is really dead after 'Avengers: Endgame,' saying that it's "final."
The new year is just around the corner. And you know what that means — Phase Four of the Marvel Cinematic Universe is on its way. For now, it seems most people are buzzing about the Black Widow standalone movie, starring Scarlett Johansson, per usual. But, what can fans expect when the film is released on May 1, 2020? Recently, the actress has been running the media circuit for Jojo Rabbit. However, Johansson has also been teasing fans about Black Widow now that the MCU movie is done with filming. And she was kind enough to share her take on whether or not Natasha Romanoff is dead or alive.
Scarlett Johansson thinks 'Black Widow' will give fans closure
On Oct. 15, Johansson opened up about Black Widow during an interview with Entertainment Tonight on the red carpet for the Jojo Rabbit premiere. When the publication asked what fans can expect when the new MCU movie comes out, the actress stated, "closure."
"I don't know if I can take it anymore without any closure," Johansson laughed. "It's too exhausting."
The 34-year-old also revealed her personal thoughts on the film. And it appears she's proud of the MCU project.
"I love it, I'm so proud of what we made," Johansson said. "Now we get to sprinkle the magic all over it. Get it ready for audiences. May 1st."
How Scarlett Johansson feels after filming the MCU movie
Nevertheless, it definitely seems like Johansson got the closure she was looking for. When Johansson stopped by The Tonight Show Starring Jimmy Fallon on Oct. 21. And when speaking with the host, she shared her thoughts on wrapping up production for Black Widow.
"We just finished [Black Widow] a couple of weeks ago," Johansson said. "We shot the film in London, I'm so excited about it. I can't wait to share it with everybody. It was fantastic. I'm partial, but I'm pretty excited."
"Honestly, it brought closure to me that I needed," she continued. "Because I was kind of wiped out of that last one. I mean, emotionally and literally."
Is Black Widow really dead after 'Avengers: Endgame'?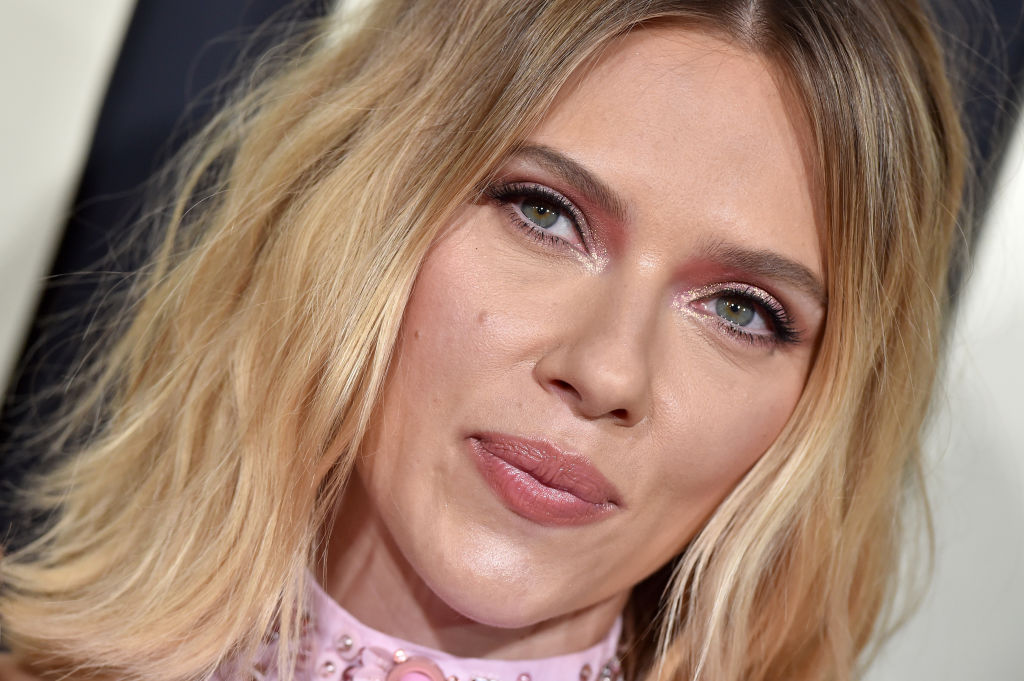 After Johansson expressed her excitement over the feeling of closure from Black Widow, the host and actress delved into what happened with the title character in Avengers: Endgame. And if you don't know, we're sorry. But, at this point, in the words spoken by Johansson herself, "It doesn't matter." Black Widow died in Endgame in exchange for the Soul Stone.
That said, MCU fans speculated Natasha isn't really dead. However, when speaking with Fallon, Johansson made it clear that Black Widow did, indeed, die. And it doesn't look like she's coming back.
"There are very few certain things, but death's pretty certain," Johansson revealed. "But people definitely don't believe it and have tried to convince me that my character did not actually die — that maybe my character exists in a different universe. But, no. I think death is a final thing."
So how will Black Widow work around Natasha's death? Well, the 2020 film doesn't take place after the events of Avengers: Endgame. Rather, Black Widow is set shortly after Captain America: Civil War, confirmed by The Hollywood Reporter.
Regardless, it seems the Endgame prequel will give fans the Black Widow backstory fans have been hoping for. And of course, Johansson is the perfect woman to make it happen.
"I feel like I'm in control of the destiny of this film, which gives me a lot more peace of mind," Johansson, who executive produced Black Widow, told THR. "I know her better than anybody. What was her childhood like? What is her relationship to figures of authority? This character is gritty and multi-dimensional but has a lot of trauma and has led an unexamined life. In order to operate at this elite level, she has probably had to push away a lot of stuff."
Check out Showbiz Cheat Sheet on Facebook!