Why Scarlett Johansson Doesn't Want Chris Evans To Return To The MCU
Avengers: Endgame was the end of the line for many of the biggest Marvel superheroes. Scarlett Johansson and Chris Evans were two of the original Avengers, and now, they're reflecting on their character's journeys. Here's why Johansson thinks Evans shouldn't come back to the MCU.
Scarlett Johansson and Chris Evans are part of the Marvel Cinematic Universe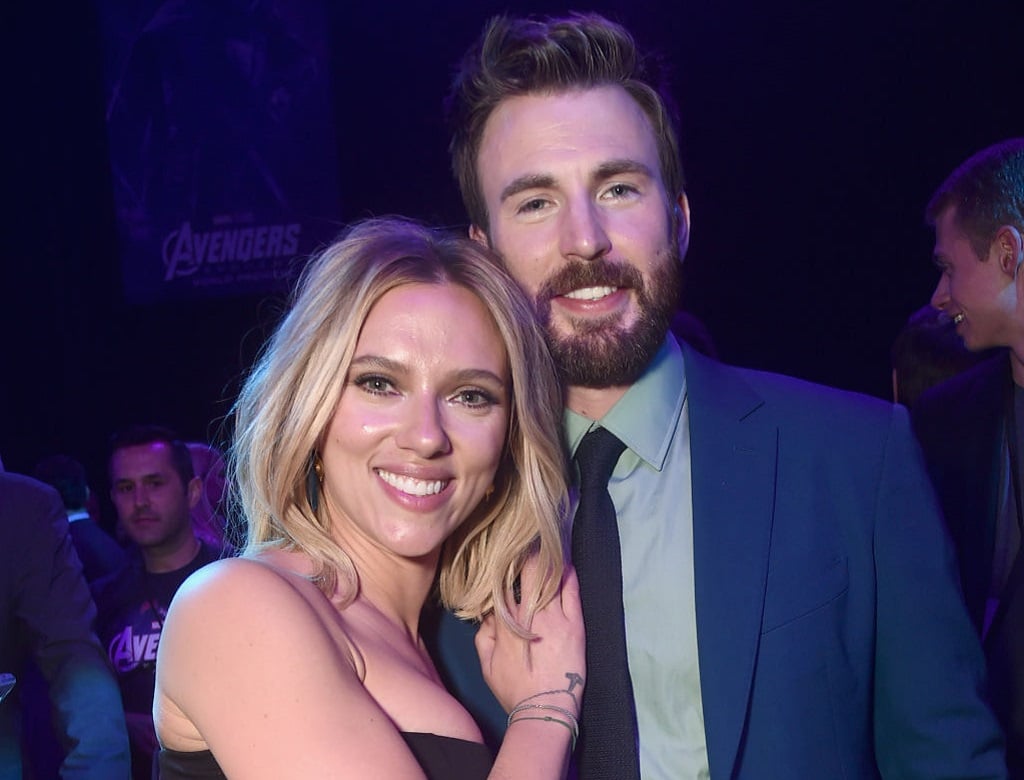 If these two faces look familiar, it's almost certainly because of their work in the MCU. Evans portrayed Steve Rogers, aka Captain America, in the beloved Marvel films, while Johansson is Natasha Romanoff or Black Widow. And both have loved their experience.
"It's not just wonderful because you get to be a part of a pop culture phenomenon," said Evans to Johansson in an interview for Variety."But I think what really will stay with me is the fact that the people we got to work with, truly, there's not a bad apple in the bunch." Both agreed that they all "get along so well."
They starred in these films together
A quick refresher: Johansson made her debut first, in Iron Man 2. Evans kicked off his role the next year, in Captain America: The First Avenger. Since then, the two have starred in a handful of films together: The Avengers, Captain America: The Winter Soldier, Avengers: Age of Ultron, Captain America: Civil War, Avengers: Infinity War, and Avengers: Endgame.
Taking on these roles can be a difficult choice. Johansson recalls speaking with Evans once prior to him signing on. "It's the pressure," she said. "You never know how it's going to go. It seems ridiculous now because of how successful all the Marvel stuff is, but it could be career-ending. I felt like that, at the time."
Johansson asked Evans a big question
At the end of Avengers: Endgame, Steve Rogers goes back in time to return the Infinity Stones. Instead of coming back 2023 though, as planned, he stays in the past and lives out his life with Peggy Carter. He's then shown as an old man in 2023, passing his shield off to Falcon. This is, presumably, the end of Evans' time in the MCU then.
But the actor says "never say never." Evans added, "It's not a hard no, but it's not an eager yes either… I think Cap had such a tricky arc to stick the landing, and I think they did a really nice job letting him complete his journey. If you're going to revisit it, it can't be a cash grab. It can't be just because the audience would be excited."
She agrees that he shouldn't return
Meanwhile, in the film, Johansson's character made the ultimate sacrifice. She died in order for Jeremy Renner's Clint Barton (Hawkeye) to retrieve the Soul Stone. She'll be back once more in Black Widow, the events of which take place before her death.
Johansson adds that she wasn't around during the filming of the last act of Endgame, so she doesn't know how it all came together, but she loved the ending. "The fact that it ends on true love's kiss, was so touching and so fulfilling. It was such a beautiful, cathartic ending and I loved that for Steve." So as far as these two actors are concerned, that's it for Cap.